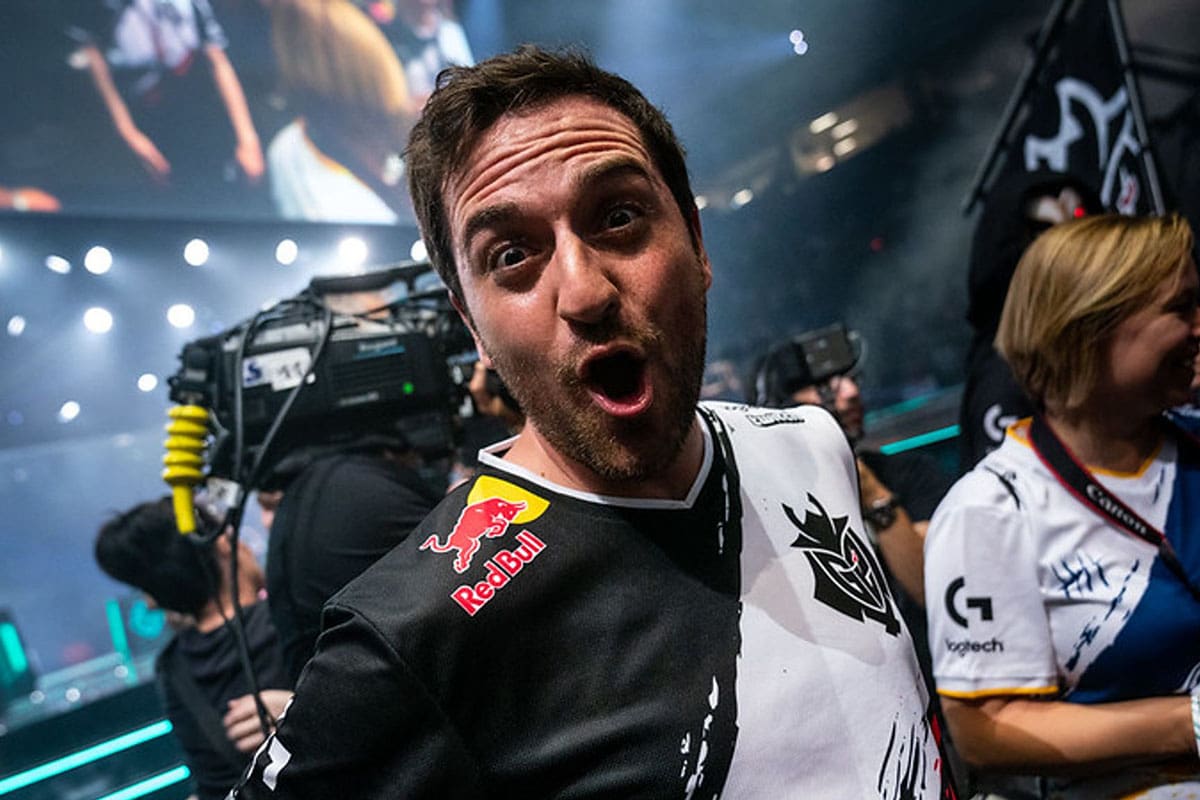 by in
Former G2 Esports CEO Carlos Rodriguez was alleged to have been blacklisted by Riot Games and, after resigning from the company, reportedly forced to sell his company shares.
Due to the backlash, as well as the organization losing out on their Valorant partnership spot, Rodriguez announced his decision to step away from the company he built from the ground up. According to reports, Riot Games was attempting to force the former CEO to sell the stocks he owned in the company.
If Rodriguez does this, the G2 founder will officially have no ties whatsoever with G2, which could be what the game developer is aiming for. Besides their Valorant team, G2 also have a roster for the League of Legends esports title, which was also developed by Riot. The organization are deeply immersed in the League of Legends European Championship and have won several trophies in the esport for the past number of years.
The source of the news, Yuste from Esportmaniacos, claimed G2 were apprehensive of losing out on their LEC spot, hence their compliance with Riot. Yuste also said that he was yet to have another source confirm the news.
"Some people said some were scared of also losing their LEC spot," Yuste said.
"According to information that was relayed to me, it seems—and I wish I had another source to confirm it—but it seems Riot came to G2 and said, 'Ocelote [Rodriguez] is blacklisted. He can't be a part of anything that involves Riot.' And it seems—though I don't know—but it seems Ocelote had to sell his shares in G2. That's why in his video he said he no longer has ties with G2."
If the as-of-yet unconfirmed report is accurate, this will be Riot Games' most high-profile blacklisting incident involving a managerial member of a participating esports team. The game developer has placed a number of sanctions on the owners of organizations with teams in their ecosystem over the years.
Riot's most recent sanction was placed against the owner of TSM, Andy 'Reginald' Dinh. At the time, Reginald was fined $75,000, mandated to attend sensitivity training, and underwent two years of probation.
Neither Riot Games nor Rodriguez has confirmed or denied the reports. However, the head of League of Legends esports in EMEA, Maximilian Peter Schmidt, has debunked the report, calling the news false. Schmidt took to Twitter and revealed that Riot never forced Rodriguez to sell off his G2 shares.
"Hey everyone, I saw several false rumors regarding G2 & Carlos and wanted to clarify: The LEC has not requested Carlos to resign from G2 nor divest his ownership. We opened an investigation last week per our LEC rules, which is still ongoing."
G2 as a whole are yet to say anything concerning the situation and made their last formal announcement-to-date when the company revealed that they accepted Rodriguez's resignation.
Rodriguez's recent resignation from the esports company comes on the heels of the former CEO's post, which showed him hanging out with Andrew Tate, a controversial public figure as well as an alleged human trafficker. The video unsurprisingly led to a horde of criticism from the esports community as well as Rodriguez's own colleagues.
In response, the G2 Esports founder took to Twitter to defend his actions and said, in no unclear terms, that no one had the right to dictate who he could associate with. His words drew more backlash, and a day later, G2 released their first official statement. At that point, the company revealed that they were against any form of unjust treatment of women and announced Rodriguez's eight weeks of unpaid leave.
The entire situation seemed to get worse for the esports team from there, as they were denied a spot on Riot Games' partnered teams. Despite being one of the leading teams in the esport, G2 reportedly lost out on the placement as a result of Rodriguez's recent antics. The incident cost the organization millions of dollars.
Not long after Riot Games announced their 30 partnered teams, leaving G2 out, Rodriguez announced that he had stepped away from the position of the company's CEO. In the video, the esports company founder claimed "full responsibility for everything that has happened over the past few days."

More esports news