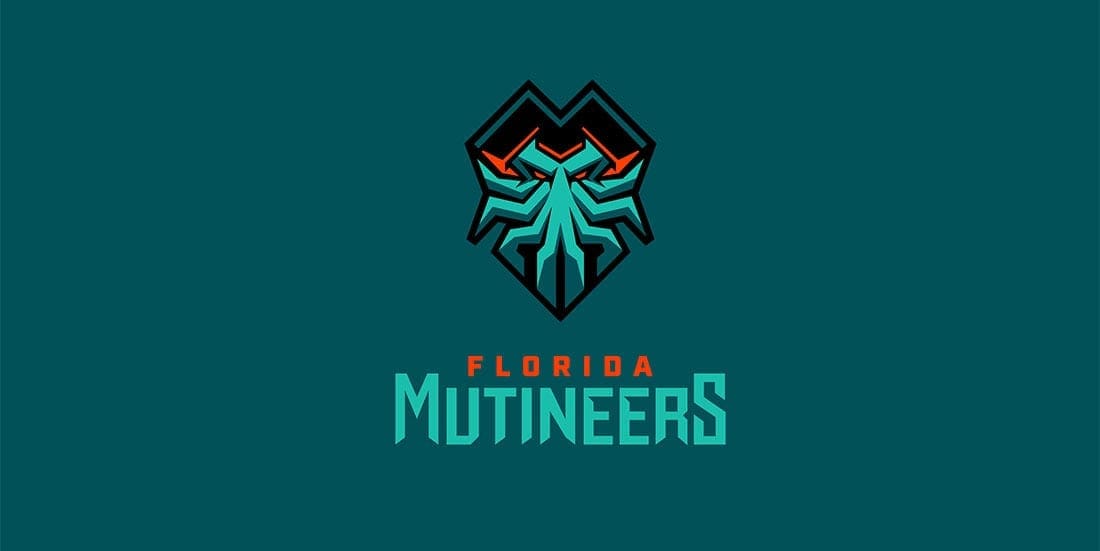 by in
The Florida Mutineers were announced on Monday, October 28 as the latest franchised team to join the Call of Duty League in its inaugural 2020 season.
The first leaks concerning the Mutineers surfaced in early October when the CDL Intel Twitter account revealed a trademark was filed for the name, yet no connections to the Misfits Gaming Group could be made at the time.
This week, Misfits confirmed their new Call of Duty team will feature a blue-green, black and red colour scheme. The name was inspired by the pirates that infested the waters surrounding Florida during the 17th and 18th centuries, while the team logo features the legendary sea monster of European folklore, the Kraken.
"It's very exciting to be one of the first 12 teams in the new Call of Duty League and we're here to make our mark and show the world what Florida has to offer," said the General Manager of Florida Mutineers, Tom Ryan.
"This is just the beginning."
The Mutineers will reside in Misfits Gaming headquarters in Boca Raton, Florida, alongside the Misfits-owned Overwatch League team Florida Mayhem and will become the company's first-ever venture into the Call of Duty esports scene, adding to their already impressive portfolio in League of Legends, Apex Legends, Heroes of the Storm, Hearthstone, Sumer Smash Bros, PUBG Mobile and Fortnite.
The Florida Mutineers have not yet revealed their roster, nor the coaching staff. It is expected more information will come to light this Wednesday, October 30 via the Mutineers' official Discord channel, where anyone can join the AMA with the team owners.
The Mutineers are the eighth franchise team to sign on for the inaugural 2020 season of Activision Blizzard-run Call of Duty League, where they will compete with the Dallas Empire, Los Angeles Guerrillas, London Royal Ravens, New York Subliners, Toronto Ultra and Atlanta FaZe.
The remaining four franchises, which are yet to officially launch their CDL teams, are NRG Esports Chicago, Enthusiast Gaming Seattle, c0ntact Gaming Paris and WISE Ventures Minnesota.
MORE CALL OF DUTY NEWS