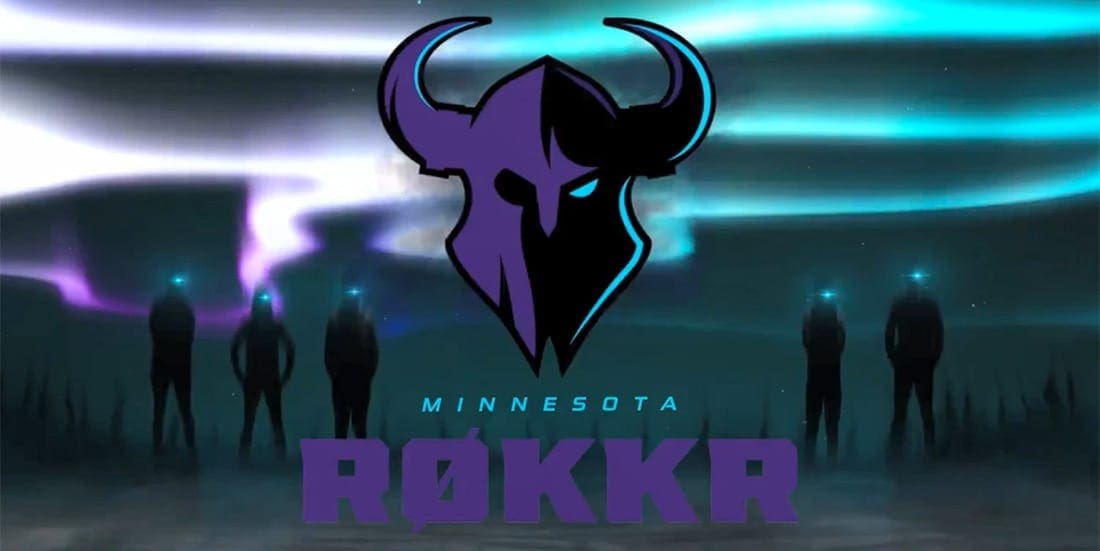 by in
The Minnesota RøKKR are the ninth franchise team confirmed to participate in the inaugural Call of Duty League campaign in 2020.
The announcement surfaced on Tuesday, October 29, only a day after the Florida Mutineers were revealed as the eighth team to compete in the first year of the CDL.
Having already announced their full starting roster, substitutes, coach and analysts last week, all that was left for Minnesota to do was officially confirm their name and reveal the team's logo and colors.
While the hype around the name died out long ago, seeing how there was a leak that revealed all 12 team names ahead of time, the RøKKR amazed Call of Duty esports fans with a thrilling promotional video.
The team's name is derived from the Old Norse word 'røkkr', which roughly translates as the moment between day and night, or twilight.
Røkkr is commonly associated with Ragnarök (ragna røkkr), the end of the world or 'Twilight of the Gods' in Norse mythology, which describes a series of major events foretold to result in the death of a number of gods.
The logo of the team is a shadowy viking helmet with a blue, purple and black color scheme.
"We wanted something that was unique, but we also wanted something that stayed true to those goals that we started out with at the beginning of having something that made sense for this region," said Brett Diamond, WISE Ventures Esports COO.
"Eventually, we came to RøKKR and really liked how that played in a lot of different ways.
"The logo itself is intended to be this mysterious helmeted figure emerging from the shadows and you're ready to join the battle of Ragnarök."
Minnesota's roster will consist of former world champions Justin "SiLLY" Fargo and Adam "Assault" Garcia, who will be joined by Alex "Alexx" Carpenter, Obaid "Asim" Asim, Kaden "Exceed" Stockdale, Adam "GodRx" Brown, and Devin "TTinyy" Robinson.
Former eUnited and Midnight Esports coach Brian "Saintt" Baroska will take charge of the team, while Jacob "REPPIN" Trobaugh will serve as lead analyst.
This latest announcement leaves Seattle, Paris and Chicago as the only three franchisees that are yet to unveil their team names, logos and rosters for the CDL 2020 season.
MORE CALL OF DUTY NEWS