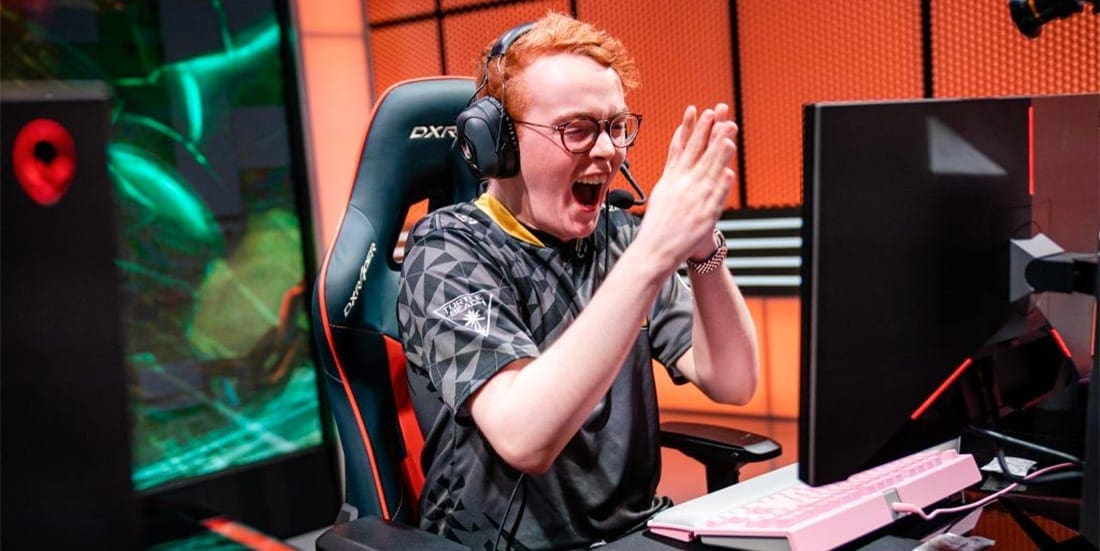 by in
Excel Esports are reportedly finalising the buyout of Splyce support Tore "Norskeren" Hoel ahead of the LoL European Championship free-agency opening on Monday, November 18.
While various sources claim all the terms for the transfer are already agreed on, both Splyce and Excel Esports have refused to comment on the rumours.
Should the deal go through, Excel Gaming will be Norskeren's 12th team in his professional career. The Norwegian support previously played for BX3 EK, Lions EK, nDurance Gaming, mousesports, Dream Team, Riddle Esports, Distrikt, Millennium and FC Schalke 04 before joining Splyce in December 2018.
Norskeren's biggest achievement in his five-year career as a professional LoL esports player came this past season when he finished fourth in the LEC Spring Playoffs and third in the LEC Summer Split. The Norwegian support also made his LoL Worlds debut this October with Splyce, where they exceeded expectations and finished fifth-eighth alongside Fnatic, Griffin and DAMWON Gaming.
The rumours of Norskeren's departure from Splyce came on the same day as Tamás "Vizicsacsi" Kiss announced that he would retire at the conclusion of his current contract with Splyce. Furthermore, both Splyce jungler Andrei "Xerxe" Dragomir and ADC carry Kasper "Kobbe" Kobberup are out of contract on Monday, and they are both rumoured to be leaving the team in search of new challenges.
That will leave Splyce with only one active member – mid laner Marek "Humanoid" Brázda, whose contract will expire on November 16, 2020.
While the signing of Norskeren would be a huge move for Excel, their biggest acquisition of the offseason so far is former G2 and Fnatic coach Joey "Youngbuck" Steltenpool, who joined the team after leaving Fnatic last week.
"I liked the challenge of bringing a team from 10th place to playoffs," said Youngbuck.
"I know I will find a lot of fulfilment in that job because I feel like the players are going to be hungry and teachable and there is a really high ceiling that can be reached with the team."
MORE ESPORTS NEWS