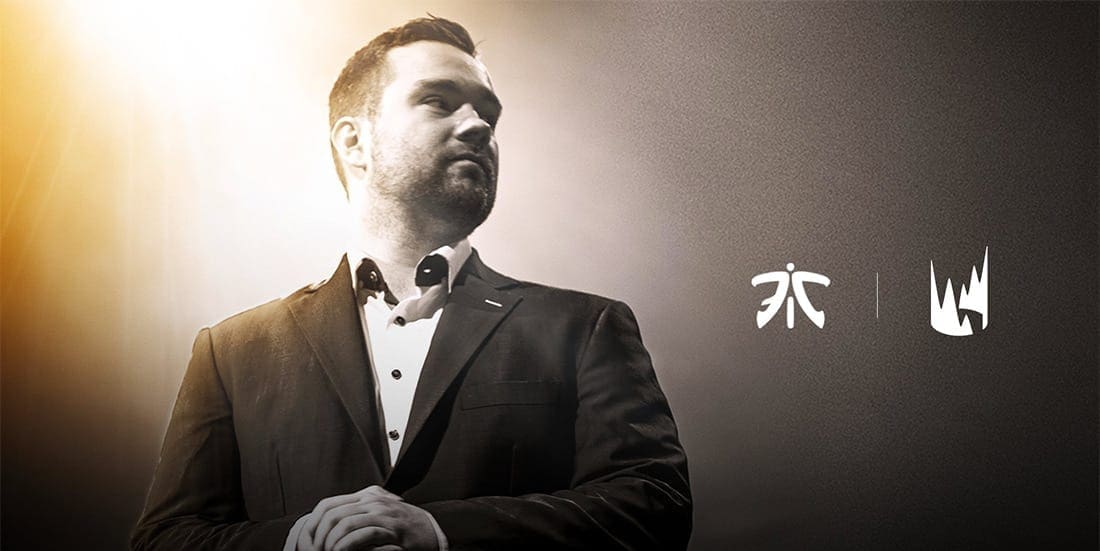 by in
Following their disappointing run at the 2019 League of Legends World Championship, Fnatic revealed earlier this week that Joey "Youngbuck" Steltenpool had decided to step down as the team's head coach.
The announcement surfaced on Fnatic's official website and their Twitter account on Tuesday, confirming that Youngbuck will part ways with Fnatic in pursuit of other opportunities.
In his farewell message, Youngbuck looked back at the 2018 season and described it as a "marvellous year where we [Fnatic] developed a lot as a team, as individuals and as a coaching staff".
"This year, we still feel how painfully short we fell in two LEC splits before losing to FunPlus Phoenix at Worlds," Youngbuck added.
"We were obviously looking to create similar success in 2019, but we found ourselves quickly swamped by internal issues in spring that we could not overcome as players and coaching staff by the year's culmination."
Addressing Fnatic's performance at the 2019 Worlds, Youngbuck said the poor displays were not the fault of an individual but rather a mixture of far more complex issues. While the Dutchman sees the 2018 season as his career-best, he considerers the 2019 season as the worst in his LoL esports journey.
Youngbuck started his coaching career at Enemy in 2015 before moving to G2 Esports later in the year. At G2 he established himself as one of the best head coaches in the LoL pro scene by helping his team win four consecutive LEC titles before he decided to move to their rivals Fnatic in January 2018.
During his time at Fnatic, Youngbuck won two back-to-back splits in 2018, which marked his sixth LEC title and earned him the nickname "Six-Star General". The same year, Fnatic also reached the finals of the LoL World Championship, where they lost to Invictus Gaming.
While Fnatic's 2018 season was one for the books, the season that followed was anything but.
Their struggles started early into 2019 season when they parted ways with Rasmus "Caps" Winther, followed by poor displays in the LEC Spring Split, where they finished third. During the LEC Summer Split, Fnatic looked far better but again lost out on the trophy after suffering a reverse sweep to G2 in the semi-finals.
Fnatic earned enough LEC points to seal a ticket for Worlds, but their performances on the biggest stage left much to be desired. Despite their resurgence in the second half of the group stage when they took down SK Telecom T1 and Royal Never Give Up, the Europeans flatlined in a one-sided quarter-final bout against eventual champions FunPlus Phoenix.
Youngbuck's departure from Fnatic has sparked a wave of speculation as to where he might continue his coaching career. There were rumours of a potential switch to Team SoloMid, who recently parted ways with Tony "Zikz" Gray, but it appears the Six-Star General will not be moving to the United States any time soon.