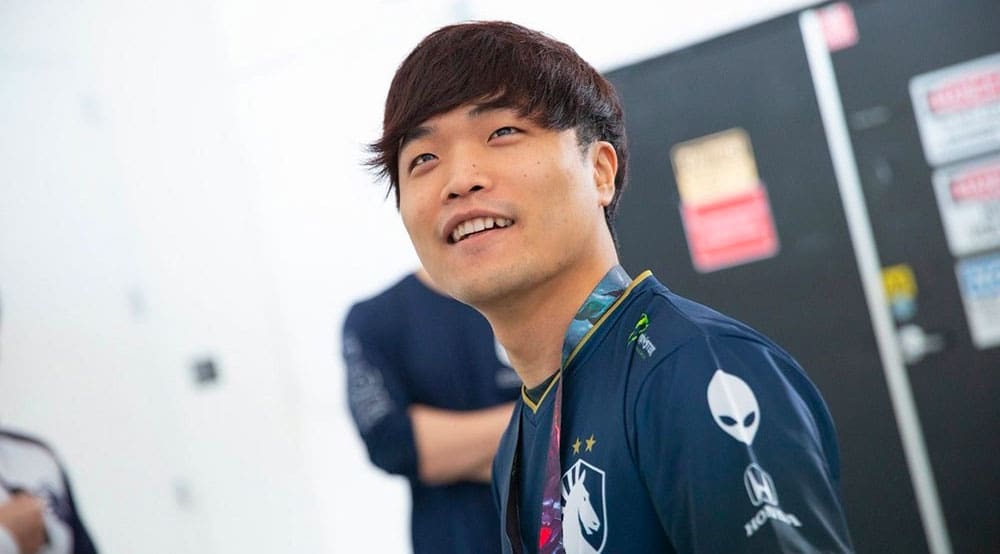 by in
Evil Geniuses have confirmed the departure of top laner Jeong "Impact" Eon-yeong from their League of Legends roster, thus ending his two-year stint with the North American team.
  
"The goat. The legend. @Impact. Thank you for the last two years—your hard work has been vital in lifting the LCS trophy and going to Worlds," the franchise announced on Twitter.
 
"We hope you keep the Top Die dream alive on your path forward, and always remember: Once an Evil Genius, always an Evil Genius. @HPE"
Impact was crucial to Evil Geniuses' rebuild in 2021 and led them to a championship win in the LCS Spring Split. At the Mid-Season Invitational, EG ended their campaign with a top-four finish.
They also secured qualification for the group stage at the 2022 LoL World Championship, where they placed 11th-14th with a 1-5 record. Prior to the 2022 LCS season, Evil Geniuses were yet to make an appearance at the Mid-Season Invitational or the Worlds.
According to the LoL global contract database, Impact's contract is due to expire on November 22. On that date, the 27-year-old will move into unrestricted free agency.
Although Evil Geniuses will be retaining the bulk of the successful 2022 lineup for the 2023 season, the top lane will be a focus as they look to strengthen the roster. Previous reports have suggested that the vacant spot is to be filled by the current 100 Thieves Academy top laner Milan "Tenacity" Oleksij.
Also up for grabs at EG is the AD carry spot, as Kyle "Danny" Sakamaki — whose absence from the team is reported to roll over into the 2023 season — is on the chopping block. The franchise's interim ADC, Muhammed "Kaori" Hasan Şentürk, is reported to be on his way to join French franchise Karmine Corp in the LFL. EG are said to have struck a verbal agreement with 100 Thieves bot laner Victor "FBI" Huang.
With the introduction of Tenacity and FBI to the previous roster, Evil Geniuses are expected to run a solid campaign in the 2023 season. Every player on the current roster — jungler Kacper "Inspired" Słoma, mid laner Joseph "Jojopyun" Pyun, and Philippe "Vulcan" Laflamme — was awarded with All-Pro honors for the 2022 LCS Summer.
Impact should have no problems landing himself a new home with a scorching resume of nine championship titles, including the 2013 LoL World Championship under the banner of T1. He also finished as runner-up at the Mid-Season Invitational with Team Liquid.