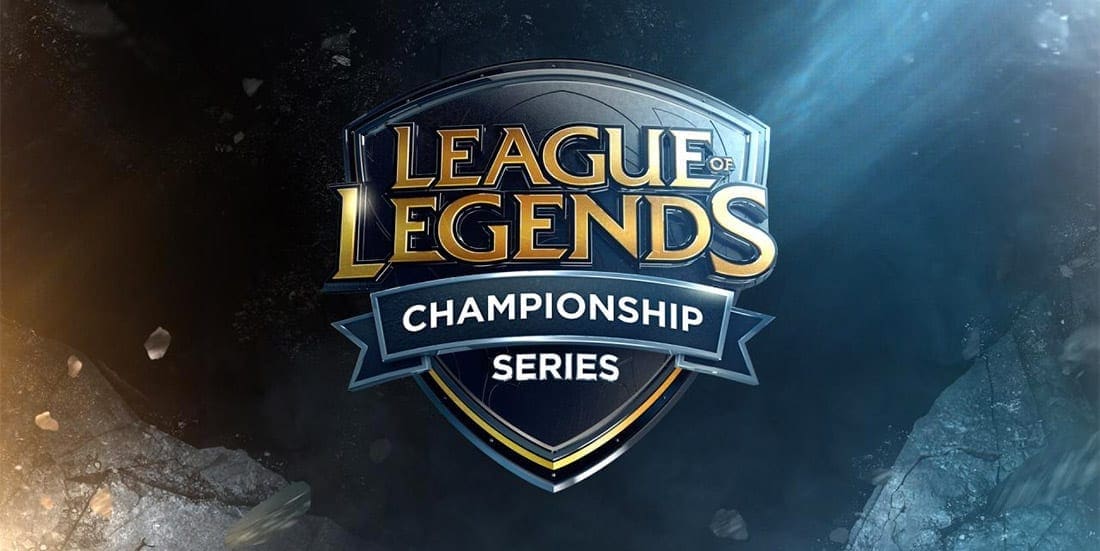 by in
The 2023 Spring Split for the League of Legends LCS is set to commence in just a few weeks, and the rosters for all participating teams have now been finalized and announced.
For the 2023 season, many franchises in the LCS made significant alterations to their rosters. Some teams even released their star players in an effort to achieve greater balance within their squads. Due to their poor performances at Worlds 2022 and MSI 2022, the LCS teams have an even stronger motivation to improve their play on the international stage.
The Spring Split of the 2023 season of League of Legends LCS will start on January 26th, and as such, players have limited time left to prepare for the stage games. Full details on the rosters for this split are outlined below.
The following are teams that will be participating in the LCS 2023 Spring Split:
Evil Geniuses
FlyQuest
Cloud9
Dignitas
Team Liquid
Team SoloMid
Golden Guardians
Immortals
100 Thieves
Counter Logic Gaming
The following are the confirmed rosters for the LCS 2023 Spring Split, which have undergone significant changes and modifications to each of the teams:
Evil Geniuses
TopKim "Ssumday" Chan-ho
JungleKacper "Inspired" Sloma
MidJoseph "Jojopyun" Pyun
AD CarryVictor "FBI" Huang | Muhammed "Kaori" Hasan Senturk
SupportPhilippe "Vulcan" Laflamme
FlyQuest
TopJeong "Impact" Eon-young
JungleMingyi "Spica" Lu
MidLee "VicLa" Lee Dae-kwang
AD CarryLee "Prince" Chae-hwan
SupportBill "Eyla" Nguyen
Cloud9
TopIbrahim "Fudge" Allami
JungleRobert "Blaber" Huang
MidDimitri "Diplex" Ponomarev
AD CarryKim "Berserker" Min-cheol
SupportJesper "Zven" Svenningsen
Dignitas
TopIrfan "Armut" Berk Tukek
JungleLucas "Santorin" Tao Kilmer Larsen
MidNicolaj "Jensen" Jensen
AD CarryTrevor "Spawn" Kerr-Taylor
SupportLee "IgNar" Dong-geun
Team Liquid
TopPark "Summit" Woo-tae
JungleHong "Pyosik" Chang-hyeon
MidHarry "Haeri" Kang
AD CarrySean "Yeon" Sung
SupportJo "CoreJJ" Yong-in
Team SoloMid
TopColin "Solo" Earnest
JungleLee "Bugi" Seong-yeop
MidHuang "Maple" Yi-tang
AD CarryToan "Neo" Tran
SupportJohnathan "Chime" Pomponio
Golden Guardians
TopEric "Licorice" Ritchie
JungleKim "River" Dong-woo
MidKim "Gori" Tae-woo
AD CarryTrevor "Stixxay" Hayes
SupportChoi "Fleshy" Jae-hyun
Immortals
TopMohamed "Revenge" Kaddoura
JungleShane "Kenvi" Espinoza
MidNicholas "Ablazeolive" Antonio Abbott
AD CarryEdward "Tactical" Ra
SupportKadir "Fleshy" Kemiksiz
Counter Logic Gaming
TopNiship "Dhokla" Doshi
JungleJuan "Contractz" Arturo Garcia
MidCristian "Palafox" Palafox
AD CarryFatih "Luger" Guven
SupportPhilippe "poome" Lavoie-Giguere
100 Thieves
TopMilan "Tenacity" Oleksij
JungleCan "Closer" Celik
MidSoren "Bjergsen" Bjerg
AD CarryYiliang "Doublelift" Peng
SupportAlan "Busio" Cwalina
While all the teams are strong, the 100 Thieves stand out, owing to the return of Doublelift to professional League of Legends and his partnership with Bjergsen.
Doublelift and his duo partner are considered by many to be among the most successful in North American history, so fans are eagerly anticipating the 2023 season. If Doublelift can maintain his high level of performance, it's possible that North America could become a competitive force in international competition once again.
Team Liquid is the second most attractive team. Their decision to put Pyosik in the jungle role shows their confidence in him, as he has previously won the League of Legends Worlds Championships.
Although Pyosik may not have been the top player for DRX in 2022, he greatly impressed during Worlds. In fact, among junglers in North America, it is possible that none can compare to Pyosik's skill, giving Team Liquid an advantage in competition.
Diplex has recently been added to the Cloud9 roster as the team seeks to bring in younger players rather than experienced veterans. While this move may not work out, it represents a positive change for the team.
For the 2023 Spring Split of the League of Legends LCS, Evil Geniuses has made two significant changes to their roster. They have replaced Impact with Ssumday in the top lane position.
Additionally, Danny has been replaced by Evil Geniuses, who have brought in the FBI. The main reason for this replacement is because Danny has been struggling with personal issues, rather than a decline in performance.
Finally, TSM has made alterations to its roster, but it appears to be weaker compared to other teams. It is uncertain whether TSM will be able to compete for the trophy, but all will be revealed in due time.
According to most esports betting sites, Team Liquid are favorites to win the League of Legends LCS Spring Split, and Christopher "PapaSmithy" Smith's FlyQuest as close contenders with an all-new roster led by Korean superstar Jeong "Impact" Eon-young.
Defending champions Evil Geniuses are third-best favorites with the core of their title-winning roster still available and the addition of former 100 Thieves LCS Summer 2021 title-winning duo Kim "Ssumday" Chan-ho and Victor "FBI" Huang.