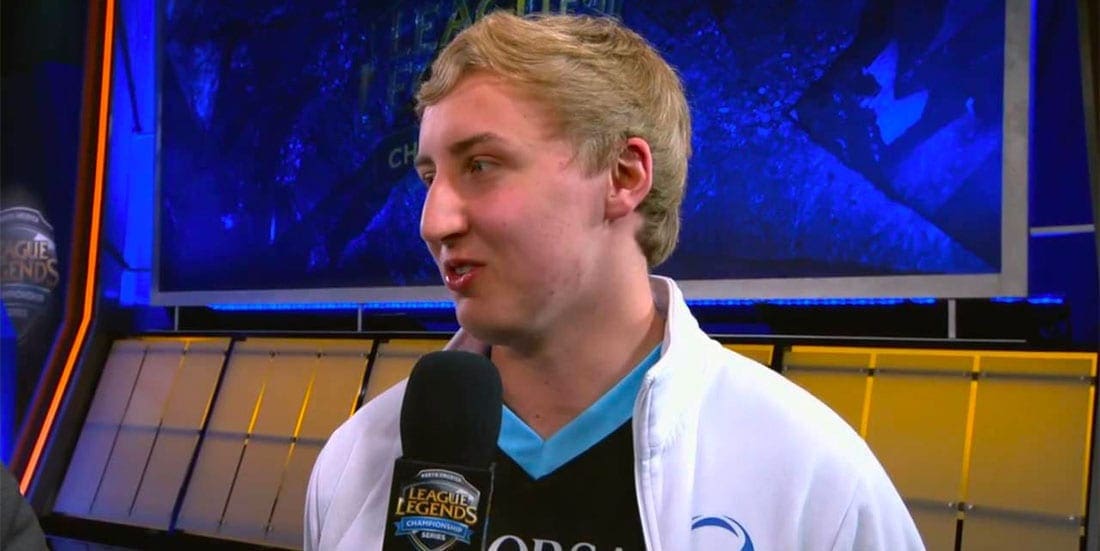 by in
Greyson "Goldenglue" Gilmer has been announced as the newest addition to the Evil Geniuses roster leading into Week 6 of League of Legends Championship Series (LCS) Summer 2020.
Goldenglue's arrival to Evil Geniuses was first unveiled on Wednesday with Riot's Global Contract Database update and confirmed on Thursday by the player himself on his official Twitter page.
The signing of 23-year-old mid laner is not permanent, however, since his contract is set to expire on Wednesday, July 22, meaning EG are apparently bringing Goldenglue onto their LCS roster on a trial basis before making a lasting decision.
Evil Geniuses are likely to field their newest addition over Daniele "Jiizuke" di Mauro for their Friday match against Team Liquid and possibly also the Saturday match against the reigning LCS champions, Cloud9. At the time of writing, that was yet to be confirmed by the organisation.
It remains to be seen how much of a permanent effect this roster change will have on Evil Geniuses, however, some sort of roster shuffles have been a long time coming for EG due to their recent struggles through their LCS Summer campaign.
After making it to the semi-finals of LCS Spring Playoffs, the expectations put on Evil Geniuses were extremely high. Things, however, did not go as planned for Jiizuke and his crew, who after securing 3-1 record in the opening two weeks found themselves in a slump and produced a rather humiliating 2-4 run across the next three.
Even though a 5-5 record five weeks into the split is not terrible, it's well below the expected return for Evil Geniuses, who were regarded by many analysts as the team who go toe-to-toe with Cloud9 and contest their first LCS title this split. It's difficult to point fingers at one particular player who contributed to EG's struggles, however, it's fair to say Jiizuke's subpar performances played a part in it.
Jiizuke has gained recognition as a player who can either play at an elite level or outright underperform. Unfortunately for the "Italian Stallion", this split was more of the latter rather than the former, since he managed some of the worst marks in his position, including 2.7 KDA (fourth-lowest), 67.6% KPAR (fourth-lowest) and 3.6 average deaths per game (fourth-highest).
Goldenglue, on the other side, can't be too happy with his experiences in the LCS Summer either, albeit for different reasons. After leading Golden Guardians to a fifth-sixth place finish in LCS 2020 Spring Playoffs, Goldenglue's team turned their back on him at the start of the summer split and replaced him with Tanner "Damonte" Damonte as their new starting mid laner.
Since his services were no longer needed in Golden Guardians' LCS team, Goldenglue ended up joining ⁠Golden Guardians Academy, where he remained for barely two weeks before he was let go to find a new home.
The 23-year-old LoL veteran, however, did not need long to fulfil his wishes to return to North America's premier LoL competition. While Goldenglue's move to EG only temporary for now, his performances across the upcoming weekend just might determine whether we will see more of him this season.
Evil Geniuses' next LCS Summer fixture against Team Liquid is scheduled for Friday, July 17, at 19:00 PDT, followed by a Week 2 rematch with Cloud9 on Saturday, July 18 at 14:00 PDT.