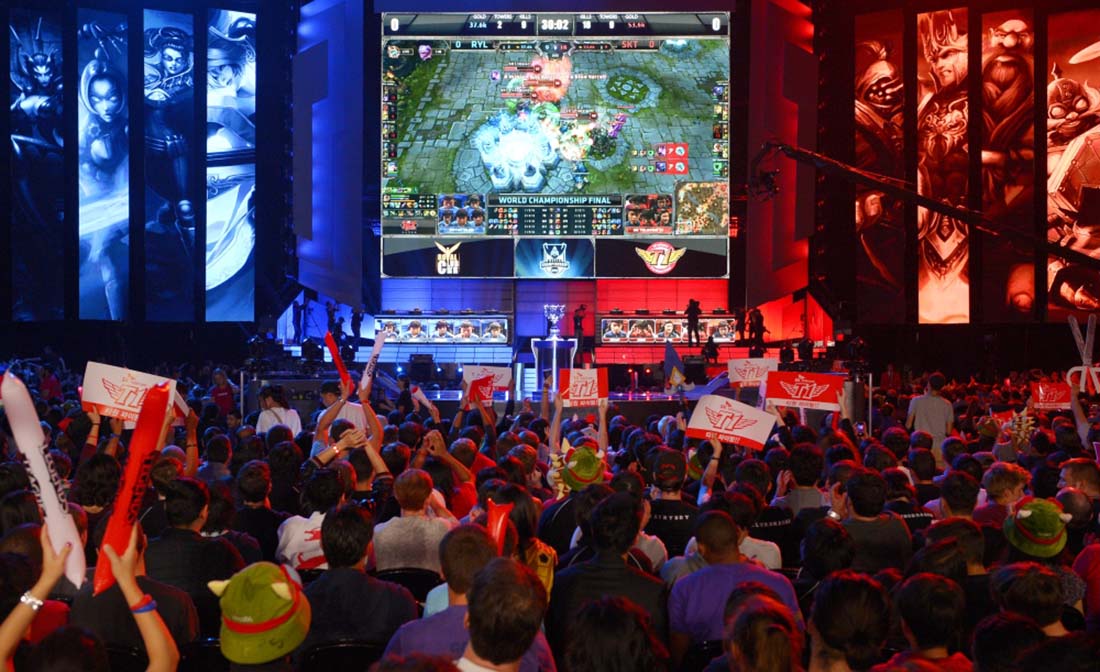 by in
Two powerhouse tech companies are heavily investing in China in a bid to capture a slice of the country's burgeoning esports scene.
Chinese live stream video gaming platform Chushou has received significant investment from Google's parent company Alphabet Inc.
Specialising in esports live streams of mobile games such as Vainglory, Chushou features eight million users and hosts over 250,000 live streams of video games and esports events daily.
While Google's flagship search engine has been shut out of China since 2012 due to restrictive Internet laws, its recent investment in Chushou guarantees involvement in the rapidly growing esports interest in the country.
Several companies invested over US$120 million into Chushou for future international expansion in mind, and while none of the parties involved revealed the size of Google's stake or the valuation of Chushou after the round (via CNBC), Google is believed to have been behind the majority of it.
Meanwhile, ASUS's Taiwanese subsidiary Republic of Gamers (ROG) has recently invested $16 million in a new business venture in mainland China with the intent of setting up an esports hub.
Local Chinese news outlets have reported ROG will start a company named Huajing Culture Media Co., Ltd. to cultivate the development of professional video gaming in the country, with a new League of Legends (LoL) esports team, Rogue Warriors formed to accompany the launch. It is set to compete in the LoL Pro League later this year.
ASUS CEO Jerry Shen told YT Sports the company's presence in China is not "limited to esports product sales, but instead, ASUS aims to create its own esports industry", with everything from merchandising, sponsorship, ticket sales, tournaments, and player investments likely on the cards.
A Taiwan-based affiliate team representing ROG is also believed to be in the works, which will join ROG's many other sponsorships and involvement with high-profile professional gaming teams like Echo Fox and NRG Esports.
EsportBet.com analysis: Both announcements from ASUS and Google signal the beginning of China's increasing importance in the growth of the esports industry. With over 72 million esports enthusiasts and 717.3 million smartphone users as recorded by NewZoo, China is a surprisingly highly untapped esport market. But some big technology companies like NetEase have paved the way for competitive gaming in the region with established partnerships with gaming powerhouses like Blizzard. Professional home-grown teams are also starting to take on the world stage in high-profile international tournaments, such as the Shanghai Dragons in the upcoming Overwatch League.
While Google already has a significant esports platform in the form of YouTube Gaming, its involvement with Chushou will allow the company to capture the elusive Chinese market via a home-grown service. It could also potentially provide decent international competition for the current dominant live-streaming esports platform, Twitch.tv.
Since Chushou is a mobile-focused live streaming site, it only makes sense to strike while the iron's hot with the massive numbers of Chinese esports fans recorded who don't yet use Twitch or YouTube Gaming.
ASUS's Republic of Gamers brand is also smart to stake their claim early. With a pre-existing solid reputation in PC gaming and hardware, they no doubt want a bigger slice of the $27.5 billion in gaming revenue generated by the 565 million Chinese gamers last year.
With esports continuing to exceed revenue estimates with $1.6 billion predicted in 2018, it's likely more companies will quickly follow suit.