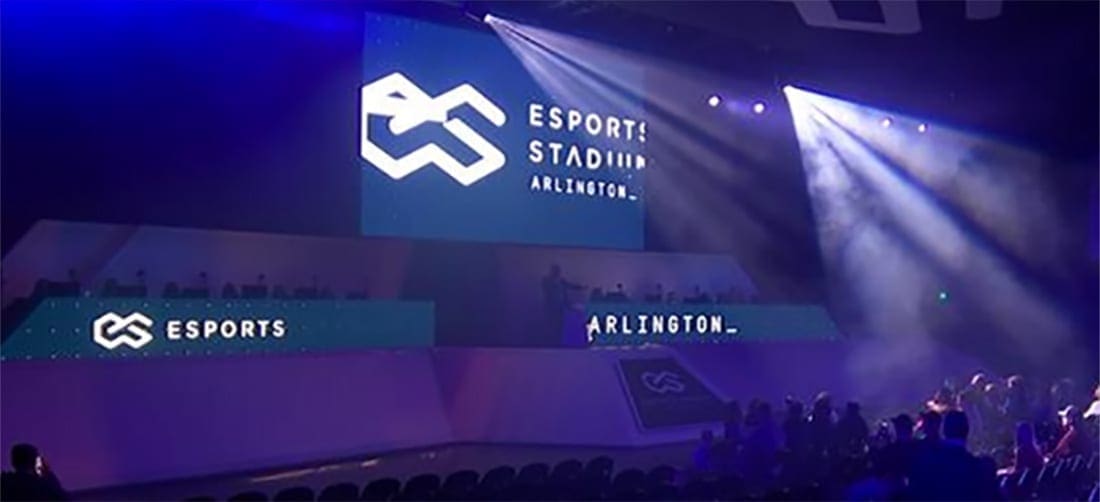 by in
THE largest eSports facility in North America will host its first set of games this weekend.
Esports Stadium Arlington, just 10 minutes away from the University of Texas, is a 100,000 square-foot arena that can house a crowd of between 2,500-25,00 people, depending on the configuration.
The stadium is a logical step for the industry and for the neighbouring university. The University of Texas at Arlington has one of the best eSports programs in the country and will now have its own team room at the new headquarters.
Jonathon Oudthone, founder and president of NGAGE Esports, said the facility will be open to the public every day and is another step in the evolution of the fast-growing industry.
"What we're doing here is going to completely define the industry," Oudthone said to the Star-Telegram.
"Maybe we'll take over the old Rangers stadium one day."
"I think it's very realistic," Oudthone said.
"I think we're a lot closer than people think."
When the new Arlington stadium was first announced in March, Ken Hersh, a local minority owner in the Major League Baseball team, the Texas Rangers, said that the various eSports leagues are similar to other professional sports around the country.
"I see it exactly the same," Hersh said.
"It's entertainment. It's engagement. It's excitement. The players have skills. They have an affinity for their team and there's competition."
The global esports market has been estimated to generate $1.5 billion in revenue by 2020, reaching a world-wide audience of 600 million fans.
So, what will be the first game played during Saturday's grand opening?
Eight teams will compete in the Esports Championship Series Season 6 Finals over two days, playing for a $750,000 prize pool.

Best USA betting sites