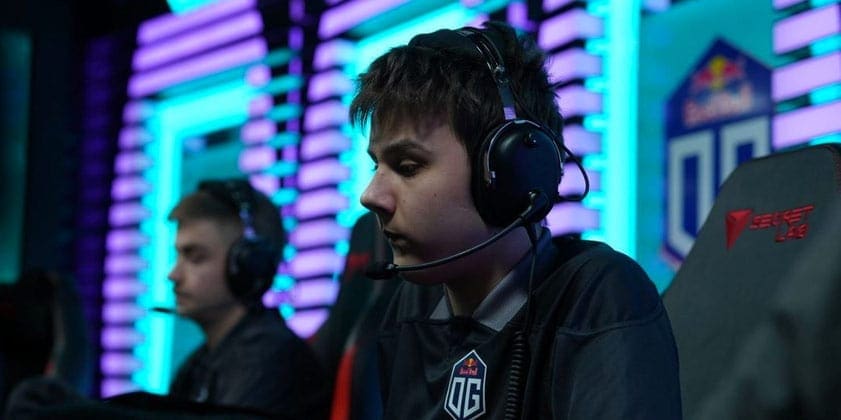 by in
Virtus.pro have announced that Igor "iLTW" Filatov will replace stand-in member Zaur "Cooman" Shakhmurzaev for the ESL One Los Angeles Dota2 Major amid visa issues that have prevented the latter player from entering the United States.
"Unfortunately, Zaur has not got his US visa. We have applied multiple times and activated all our resources, yet the embassy stuck to its position on denying the visa," said Sergey Glamazda, general manager at Virtus.pro.
"Considering the time until the Major left we are forced to make a temporary roster change."
ILTW started his Dota2 esports career in August 2015, when he joined a Russian esports team Enso. He later played for Comanche, Cyber Anji, Double Dimension, M19, Team Spirit, Effect, ESPADA and even enjoyed a short two-month stint at OG as a loanee before he left for Positive Guys, whose entire roster leave for Team Spirit in October 2019.
Throughout his five-year career, iLTW reached a fair amount of accolades. They include a gold medal at World Electronic Sports Games 2017 with the Russian national team, a bronze medal at ESL One Katowice 2019 with OG and silver at WePlay! Reshuffle Madness 2019 with Positive Guys.
Since joining Team Spirit, however, success has been hard to come by for iLTW, who saw his team miss out on the Leipzig Major by finishing third in CIS qualifiers. Spirit also claimed an underwhelming seventh-eighth finish at the Yabo Supreme Cup in December and failed to make much noise in the opening months of 2020 with a fifth-sixth finish at the WePlay! Bukovel Minor and yet another unsuccessful attempt at CIS Major qualifiers, where they finished seventh-eighth.
ILTW showed enough quality in those difficult times to earn a place at Virtus.pro, who will count on him to help them win their first big tournament since the Kuala Lumpur Major in November 2018.
Virtus.pro are not the only team in attendance at the LA Major to suffer from visa issues. Team Adroit won't be able to count on their captain Marvin "Boombacs" Rushton during their stay in the City of Angels, while Team Aster are facing even greater difficulties as three of their players – Song "Sccc" Chun, Kee Chyuan "ChYuan" Ng and Pan "Fade" Yi – have yet to receive their visas.
Virtus.pro, Team Adroit and Team Aster will be joined by the South American powerhouse beastcoast in Group D of the ESL One LA Major. The latter side will meet with Virtus in the opening fixture of the group on Monday, March 16.