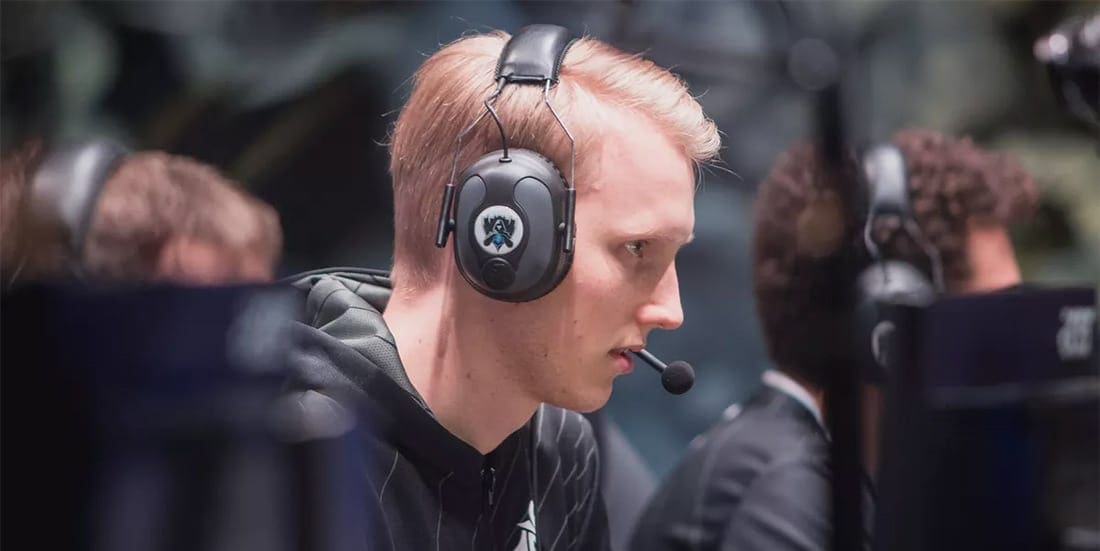 by in
Cloud9 have acquired Jesper "Zven" Svenningsen as their new ADC in a bid to overhaul the team after failing to qualify for the 2019 League of Legends World Championship.
An official announcement surfaced on Tuesday, November 19, confirming the rumours that suggested Cloud9 were finalising a deal to sign Zven from Team SoloMid to replace Zachary "Sneaky" Scuderi in the ADC position for the 2020 season.
Zven's career as a professional LoL esports player started at 16 years of age when he joined Hoang5 in 2013. He played for six different teams until May 2016, when he joined G2 Esports.
At G2, Zven and his support Alfonso "Mithy" Aguirre established themselves as one of the best bottom-lane duos in the world. Zven won two EU LCS splits, finished runner-up at the IEM Season XI World Championship and claimed a silver medal at MSI 2017.
The feared Zven-Mithy duo left G2 in November 2017 when they moved overseas to join TSM, which started their fall from grace. They failed to recapture their brilliant best in North America and eventually split up when Mithy joined Origen.
Since then, Zven's career has plunged into a freefall. With TSM failing to reach the LoL Worlds two years in a row, it was announced earlier this week that Zven and his support Andy "Smoothie" Ta would leave the team to pursue other opportunities.
The rumours of Zven joining Cloud9 surfaced shortly after the NA organisation splashed out US $1.5 million on a buyout fee for Dignitas support Philippe "Vulcan" Laflamme, which was the first part of C9's plans to overhaul of their bottom lane.
The arrival of Zven, however, draws questions over the future of Tristan "Zeyzal" Stidam and Sneaky, who has been an iconic part of C9 since he joined the team in May 2013.
Sneaky addressed the subject in a recent Twitch stream: "I think it's kind of obvious, I won't be playing for Cloud9 and I won't contest for a spot at C9."
Sneaky added that he was less than impressed at C9 asking him to fight for a starting spot. He is currently weighing up his options and could opt to focus on streaming for a split before looking for a new team.
MORE LEAGUE OF LEGENDS NEWS