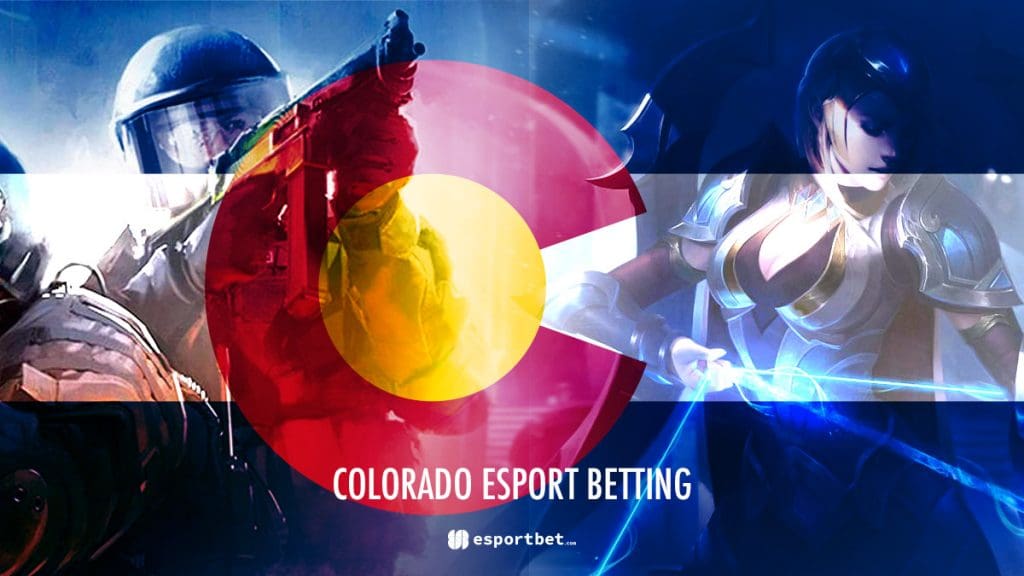 The citizen of the wonderful state of Colorado voted in a ballot referendum to legalize sports betting in late 2019 and in a very close vote, Proposition DD was approved, which has unroll the door to legal sports betting in Colorado. Esports is legal in the great state of Colorado, but there are very few esports wagering options available. The state of CO esports betting is expected to change in the not too distance future as regulators accept more forms of wagering on professional video games. EsportBet.com will keep you up-to-date with the latest in the Colorado esports betting scene.
---
Best Colorado esports betting sites
There are numerous esports betting sites that will accept players from Colorado, with these sportsbooks licensed and allowed to operate in the US state. Our top Colorado esports bettings sites in 2021 are:
FANDUEL: this famous DFS site has metamorphosed into a sports betting powerhouse in other states where sport betting is allowed. This brand works with the Twin Rivers Group, which owns a number of casinos in Black Hawk. FanDuel's online sportsbook went live on May 1 2020 in CO. Fanduel esports review.
DRAFTKINGS: similar to FanDuel, this site started with daily fantasy sports. They took part in the same Twin River arrangement, with Golden Gate, Golden Gulch, and Mardi Gras casinos in Black Hawk. They went live in CO May 1st. DraftKings esports review.
BETMGM: BetMGM went live also in Colorado on May 1. It is associated with the Midnight Rose Hotel & Casino in Cripple Creek. BetMGM esports review.
BETRIVERS: BetRivers is associated with J.P. McGill's Hotel and Casino in Cripple Creek and went online on May 1. Its online offers have been highly fortunate in other states under the Rush Street Interactive umbrella. BetRivers esports review.
FOX BET: have you heard of FOX Sports, and PokerStars. Fox Bet brings at once the best of both companies. It uses the creative Stars Rewards program and gives promotions tied to the anchors and personalities on FOX Sports. Fox Bet esports review.
POINTSBET: This betting brand is huge in their native Australia and is already active in other states where sport betting is allowed. They are joined with the Double Eagle Casino to bring mobile sports betting to Colorado. Pointsbet esports review.
THE SCORE: This media brand has made known its intention to create sports betting apps to go alongside their website in many states. They have joined with Jacobs Entertainment in Colorado. This is a local company, which owns a number of casinos. Their forerunner property is The Lodge Casino in Black Hawk.
BETFRED: Another global betting company that has a huge presence in Europe. BetFred provide casino and poker games online in those authority, though is focused on sports betting in Colorado. They have made known their partnership with the Saratoga Casino in Black Hawk. This is owned by same brand behind the popular Saratoga Springs racetrack in New York state.
BETAMERICA: This is one of three companies that will work with Full House Resorts, owners of Bronco Billy's Casino in Cripple Creek. Bet America for a while has been running an online racebook in Colorado. It has moved into full sports betting in several states already.
William Hill: William Hill is joined with the Isle Casino in Black Hawk and released the online sportsbook in Sept. of 2020. William Hill esports review.
---
Retail betting locations in Colorado
DraftKings – DraftKings launched in Colorado in May 2020 with mobile betting and has a retail location at Mardi Gras Casino at Black Hawk.
FanDuel- Golden Gates Casino (Black Hawk, CO), Golden Gulch Casino (Black Hawk, CO), Mardi Gras Casino (Black Hawk, CO) and Arapahoe Park racetrack (Aurora, CO)
FOX Bet – Lady Luck Casino
William Hill – Lady Luck, Isle Of Capri Casino
BetRivers – JP McGill's Hotel & Casino
BetMGM – Midnight Rose Casino
SkyUte – Sky Ute Casino Resort
PointsBet – Double Eagle Hotel & Casino
Barstool Sportsbook – Ameristar Casino Resort Spa Black Hawk
---
Colorado esports betting laws
Esports betting is permitted in just a few states in the USA, including Colorado, which recently legalized online gambling. You can bet on esports at many of the top esports betting site sin Colorado.
Almost 175 years after the famed Pike's Peak Gold Rush, Colorado has struck gold with a strong bid to bring legalized sports betting to the Centenary State.
Despite the global covid-19 pandemic, sports betting hit the mark of launching on May 1, 2020 as four big brands, DraftKings, FanDuel, BetMGM and BetRivers all went live. This took place just six months after the passing of Proposition DD on Election Night in November 2019, a plan that passed narrowly by a 51.4% to 48.6% cap, allowing the way for registered betting operators across the state to now allow bets on sports.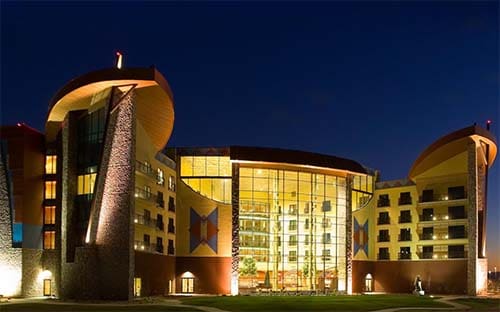 The passaging of the referendum came few months after the Senate passed HB 1327, by a 27-8 vote. After the House offered agreement in May 2019, the bill went to the office the of Governor. Jared Polis. Under state law, Polis was given 30 days to sign, veto or take no action on the bill. Polis, a one-term Democrat, signed the bill into law on May 30, 2019.
With limited options for sports bettors west of the Gateway Arch, Colorado is set to become one of the strongest sports betting markets in the US.
Betting policy in Colorado since PASPA ruling
Following the U.S. Supreme Court's famous PASPA decision in May 2018, former Colorado Department of Revenue director Michael Hartman issued a directive to the Colorado Attorney General's office. The high court's ruling gave the Colorado General Assembly the option to pass a statute or offer a public referendum to bring sports betting to the Centenry State.
Following the request, Hartman asked former Attorney General Cynthia Coffman to provide a formal opinion on whether any constitutional barriers under §24-31-1O1(1)(b), C.R.S. stop the state from moving ahead with plans to allow sports betting.
Coffman, a Republican, published a formal opinion on Aug. 2, 2018. In essence, the attorney general determined that sports betting are constitutionally permitted since it does not conflict with existing provisions that dealt with standards on limited gaming.
Other states to have launched a legal sportsbook scene include New Jersey (best NJ betting sites), Pennsylvania (PA betting sites), Rhode Island (RI betting sites) and West Virginia (WV betting sites).
---
Popular eSports games in Colorado
There are many esports games available to bet on online, with these ranging in everything from first-person shooters to sports games. The top five esports games to bet on from Colorado are:
DOTA 2

Just like League of Legends, Dota 2 permit five-on-five on a MOBA map and follows the same game procedures. Dota 2 includes attractive graphics and a more strategic and less game-mechanical concentrated game play.


Fortnite

The game idea is simple. The competition takes in a total number of 100 players on a big map. The last man wins.

Call of Duty(COD)

With the launching of the newly geo-located and modification of Call of Duty League in 2020, the game clench on to its ranking in 2020 as compared to 2019, with increase of three slots and only a low downtick in reward payout.

League of Legends

The world's most famous esport by viewership basis, even though majorly online-only features and League of Legends saw a big growth of its ranking in 2020 because it didn't see a major drop down in prize money.

FIFA 20

FIFA comes in series, developed by the Association football sports video games, it is released annually by Electronic Arts under EA Sports lebal. . It is one of the hot selling video game franchises.

---
Payment options at CO betting sites
Colorado esports betting sites have got numerous payment methods available, with these mirroring the betting deposit options you find in other parts fo the USA.
Play+: was made for accounts at online casinos and sportsbooks. It's an online prepaid card that can be funded online by credit card or bank account to make quick deposits and cash out while playing online. Many CO online sportsbooks permits you to apply from the account page. You can withdraw your payouts from participating ATMs.
PayPal: The most fomous e-wallet in the U.S., PayPal permits you to transfer money from your PayPal account to an online sportsbook account. Setting up a PayPal account is easy and can be funded with a credit/debit card.
Credit cards/Debit cards: Almost all Colorado online sportsbooks say they allow debit and credit cards, but not all cards will permit transactions with online casinos and sportsbooks. Even if legal in your area, some banks and financial institutions incorrectly stop the payments.
Bank transfers/ACH: Transfers permits the CO online sportsbook to make a quick connection with a bettor's checking account, creating an instant deal.
PayNearMe: A deposit feature in which no bank account is needed. Players can add funds to their account with cash at 7-Elevens, CVS pharmacies and Family Dollar stores.