This online operator launched its dedicated sports betting website in the state of New Jersey in 2019. Piggybacking off its success as one of Australia's notable bookies, it's expanded into a few areas in the US. Though it's currently only available in a few states, we predict it won't be long before it grows into other territories.
Its expertise offers gamblers a unique form of PointsBetting that rewards or docks a player depending on how correct their wager is. We've decided to do a PointsBet review to determine what this renowned bookmaker can offer players from the USA.

---
PointsBet Sign up Bonus
When you sign up for an account, you'll be eligible for the PointsBet sign up bonus. The promotion for new players is currently a $1,000 bonus on registration, which they will get in risk-free bets. You can receive this offer in two sections. The one gives you a $500 refund if your 1st fixed odds bet losses.
The second one guarantees up to $500 rebate, which you'll receive in free bets if your very first PointsBetting wager loses. Besides the welcome bonuses, players can also find several ongoing promotions. These specials change often, and it's best to check the website for the latest offers.
Currently, punters can use the UFC Fight Night Super Booster, or the MLB Make it Rain Offer. There are a few parlay boosters and insurance type bets for horse racing enthusiasts to give you an edge when betting on the ponies.
For golf fans there's a $25 in-play free bet, when you place a $2 PointsBetting wager. A similar offer is available for UFC, except there you need to place money on the undercard.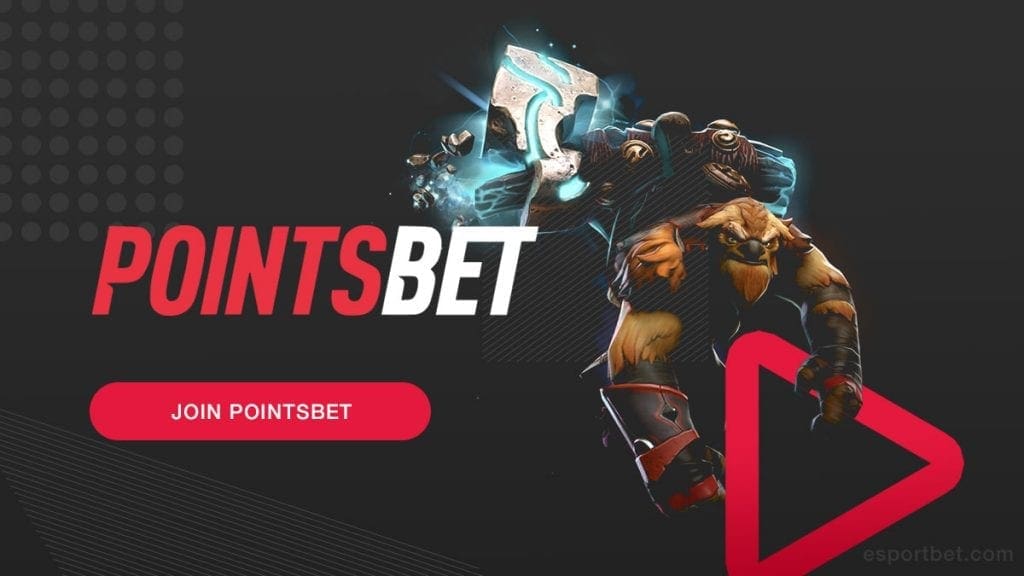 ---
PointsBet Esports
The online sportsbook offers many different sports and numerous markets. However, you won't find PointsBet esports on the US website. Its Australian counterpart has a wide range of markets, and since it's a popular genre, we're sure that'll be added soon.
For players betting on traditional sports, the PointsBetting system makes for some exciting wagering. Players win or lose depending on how right or wrong their bets were. It's different to fixed odds, where each point of difference becomes a multiplier of the original stake.
It increases or decreases the amount a bettor will win or lose based on their bets' outcome. So players must realize that every yard, point, run goal, and even every play matters. You can also play using the bookie's mobile app, available on iOS and Android devices.
The features available on the mobile version are the same as you would find on the desktop site. You're able to place bets, withdraw funds and view your history from your phone or tablet.
---
PointsBet History in the USA
Originally founded in Australia, this modern betting company has quickly made its mark in the US, and hopefully the US esports scene. Looking at PointsBet history in the USA, it's easy to see why this online bookie is fast becoming a favorite with punters. In New Jersey, the site is regulated by the New Jersey Division of Gaming Enforcement.
Up to this point, it has had massive success in New Jersey, Iowa, Illinois, and Colorado. It prides itself on having the fastest and most user-friendly app while providing a premium content and betting experience. It's the only US sportsbook that offers the unique and innovative PointsBetting wagering system.
Some of its popular initiatives include Good Karma Payouts and Early Payouts. An exclusive $10,000 gameday guarantee is given for all NBA and NHL playoff games. PointsBet has the most markets on all four major US sports globally. It includes up to 1,000 markets per single NBA game. The four sports are the NBA, NFL, MLB, and NHL.
The most popular sports on the website are:
Basketball
Baseball
Hockey
Football
MMA
Motorsports
Tennis
---
What Us States Can Sign up at PointsBet?
Having expanded into the US in 2019, the Australian owned bookie decided to focus on a few key areas to build its brand. If you're wondering what US states can sign up at PointsBet, it's currently only New Jersey, Indiana, or Iowa. However, there have been reports that the bookie is now offering its services to Colorado, Illinois, and Michigan residents.
Any new players that want to open an account must be over 21 years of age. The online sports betting powerhouse doesn't intend to stop there; we're sure that it will expand into more territories in months to come.
Players can join the loyalty program once their accounts have been opened. It's a point-based system where bettors get one loyalty point per $1 they wager on fixed-odds markets. They also get a point for each dollar lost or won on the PointsBetting markets. Horse racing punters get five loyalty points for each USD placed on parlays.
The bookie also offers players the option to apply for a PointsBet Mastercard. It's a prepaid card and functions like any credit or debit card whereby you can use it for purchases or to draw cash at an ATM. You can also use it to fund your betting account on the sportsbook site easily. It's a convenient way to move funds to and from the website.
---
PointsBet Review Conclusion
This internationally renowned sportsbook has a lot to offer US players that are in a state with regulated gambling. Its success abroad have given the bookie experience in providing bettors what they want. Good odds and a large variety of markets makes it the perfect place for sports fans.
The PointsBet mobile app allows punters to place bets on the go, with the same functionality as the desktop version. The unique sports betting system is something exciting for punters, whereby they get rewarded more depending on how "right" they were. We think that in time, as esports betting is fully legalized in the USA, Pointsbet will become a major player in the space. They have shown an ability to find new angles on sports betting markets in the past and it will take someone like Pointsbet to do so in the USA.