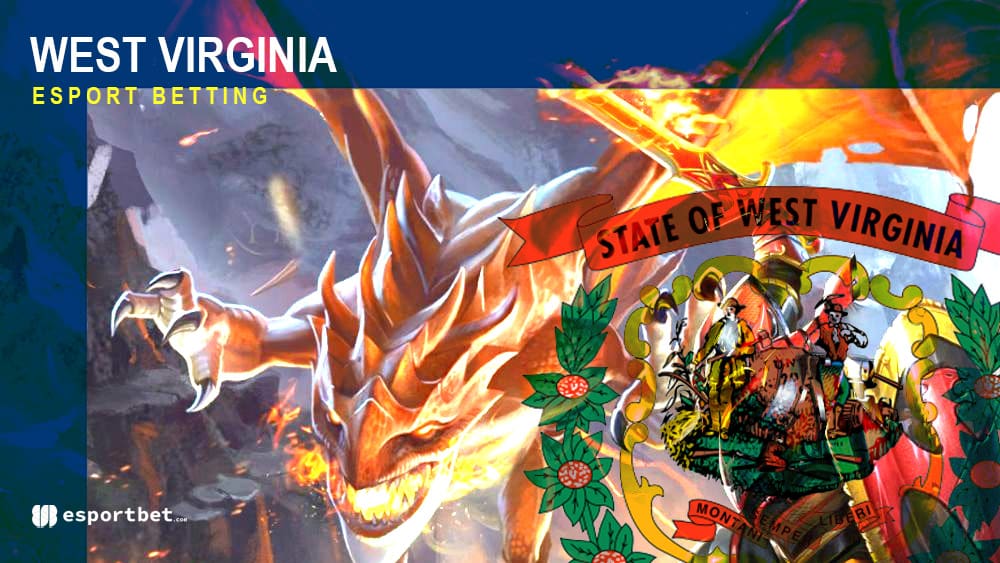 Esports betting in West Virginia is not available, although the state of professional video game wagering could change at any moment. WV sports betting is now available with many great sites launching, however they have not yet got the green light to take bets on esports. These betting brands in West Virginia include DraftKings, FanDuel and William Hill, with over 12 betting companies legally being able to bet from the Mountain State. The top eSports betting sites for West Virginia are:
---
eSports betting introduction
Esport betting is not yet legal to bettors in the state of West Virginia although WV sports betting has gained popularity recently with the coming of several sportsbooks, with esports betting fans able to enjoy many options. Below we discuss the variety of options in esports betting. While esports betting is not available, there are some great betting sites now operating in West Virginia, that are likely to allow wagering on professional video games in the not-too-distance future.
Esports betting options in the USA hasn't yet been as publicly received as the other gaming industries within the country. Nevertheless, Nevada, New Jersey and Colorado gambling law changes have given way for growth much more visible. Esport events are being held in all states recently and the betting aspects will soon follow. Esports betting USA markets are relatively new, with many states having plans to legalize sports and esports betting.
eSports betting laws in West Virginia
A bill passed by the two houses permitted this type of betting and gaming to be legal. The plan behind the legal standing was to increase fiscal welfare and also encourages tourism. Regrettably the governor hasn't signed the bill yet, he has also not rejected this new bill either. So this is equally enough to make it a legal thing that many users can enjoy today, pending when the full go ahead is given.
West Virginia has been in the forefront of pushing for the general legalization of sports betting in the United States. Along with bigger states like New Jersey and Pennsylvania, they are among few state to bring forth a regulatory frame work to give a safe and reliable sports betting in the state
WV is the only Southern state to permit online sports betting, and the regulations permitted open access to many betting options conveniently.
Even if you like to bet live at a casino or want the convenience of 24 hours mobile wagering directly from your smart phone, WV has many sports betting options for you.
The online betting market continues to grow as the big names in legal online sports betting – such as FanDuel, DraftKings, and BetMGM – started operating in the state in the summer of 2019. While WV sports betting remains an emerging market in a state with under 2 million people, the statistics from the first full year of legal betting.
Whatever device you prefer to use, the major advantage to a positive experience is betting with a legal online sportsbook (US sportsbook reviews). In West Virginia, this means the operator should be licensed by the state lottery and joined with a land-based casino.
---
WV spots betting licensing and regulation
Sportsbook and casinos operating in the West Virginia State are all issued operating licenses that will cover in-person and online sports betting.
In practical terms, this means all existing casino operators can offer online sports betting under a sports betting license issued to their facility. Outside sportbooks (like major online sports betting companies) must partner with these companies to offer their betting services in the market.
Many online betting sites can enter into a partnership with a single land-based license holder, so there is potential for more than five online sports betting options in the near future.
Four betting sites are licensed and operational in WV today:
FanDuel.com
DraftKings.com
BetMGM.com
William Hill US
Golden Nugget will be joining the list soon as well. In November 2020, Golden Nugget issued a statement saying it has reached a market access deal with The Greenbrier to offer mobile sports betting and online gambling. Golden Nugget has not yet announced a planned start date.
---
Sports betting timeline in West Virginia
Legal sports betting is relatively new to the United States. Outside of Nevada, it was illegal until the Supreme Court overturned the Professional and Amateur Sports Protection Act (PASPA) in 2018.
Since then, West Virginia has been among few states to fully welcome the new legal reality. The state has a storied history from its non tolerance approach to politics, dating all the way back to its separation from Virginia at the outset of the Civil War to its enormous influence on the labor movement of the early 20th century.
West Virginia's finding its way to legal sports betting is not surprising, as the state was well ahead of the curve in recognizing the impending repeal of PASPA and moving quickly launch a bettor-friendly market from the get-go.
Here are the key dates in West Virginia sports betting history:
March 2017: Law makers in the West Virginia House of Representatives bring in HB 2751, giving permission to the state lottery commission to start creating rules for legal sports betting in the case of a federal overturn of PASPA.

The bill takes direct focus at PASPA, arguing that it is an unconstitutional breach of the Tenth Amendment, which gives many powers for the individual states.

March 2018: The state lawmakers passes the West Virginia Lottery Sports Wagering Act, which gives an actual framework for sports wagering in the state two months before the actual revoke of PASPA.
May 2018: The United States Supreme Court delivers judgement in favor of New Jersey in the Murphy vs NCAA decision, instantly legalizing sports betting at the federal level and leaving regulation up to each individual state.
August 2018: The first legal bets in WV were accepeted at the Hollywood Casino, bringing in the new era of legal sports betting in West Virginia.
---
WV deposit options at betting sites
Sports' betting depends upon the inflow of cash from its stakers to survive. So, it is in the best interest of West Virginia's online sportsbooks to have convenient deposit options available.
Deposit options that West Virginia sports bettors may find include:
Credit and Debit Cards: Most West Virginia books will permit bettors to make deposits with their credit or debit cards. Mastercard and Visa are the most widely accepted company of cards on-site. However, some financial institutions will not allow these kinds of transfers. Bettors should ensure to check with the issuing banks before attempting to make a deposit.
Electronic Checks: Electronic checks, or e-checks, are the online version of the conventional paper check. Bettors select the payee for the amount that they specify. Once the e-check goes through a clearinghouse, the bettors' bank will send the money to the designee.
Online Banking: Online banking or online bill pay has become a famous options of doing business. A bettor can intrust to have his or her bank sends money to the sites directly.
Electronic Wallets: Electronic wallets, or e-wallets, are a way station for bettors to use as a broker for online transactions. Brands, like PayPal and Skrill, can send and, in some cases, receive money from various online sportbooks.
Prepaid Cards: Prepaid cards are like gift cards that a person gives to himself or herself. Sportsbooks that offer this deposit options will often have a customized prepaid card. Transactions between the book and card account are instant.
PayNearMe: Use this platform if you would want to use cash rather than using your banking details with Unibet. Selecting PayNearMe will give you a distintive barcode that can be printed or saved on your mobile device. Use the barcode to one of the many pharmacies, stores and convenience that aallows PayNearMe to finish your deposit with cash.
---
Most popular esports games to bet on 2021
Esports betting is expanding all the time in West Virginia, with betting sites constantly looking to add new markets and handicaps across this space. Some of the most popular esports betting games in West Virginia include: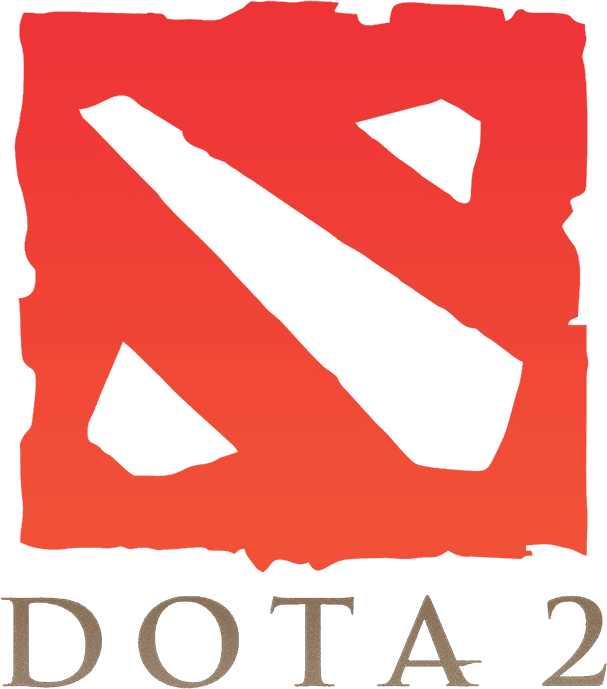 DOTA 2
Alike to League of Legends, Dota 2 features five-on-five on a MOBA map and accompanies the same game principle. Dota 2 features attractive graphics and a more strategic and less game-mechanical concentrated game play. The selection of over 110 divergent heroes and five different competitive roles makes the game as different as its counterpart.
with small Despite a comparatively small number of competition, Dota 2 still has the highest prize money so far, this is paid annually at the annual International Championships, with 3,837 professionals. FORTNITE
The actual publicity from the release of the Battle Royale Shooter "Fortnite" has still not reduced. The game concept is simple. The competition consists of a total number of 100 players on a big map. The last man standing wins.
Contrary other Battle Royale championship, however, Fortnite has a particular focus on obtaining various materials and building structures. These can create a strategic advantage in the fight against other contenders or provide cover.

LOL
The world's most admired esport by viewership criterion was able to largely kept going through the pandemic that changed the world mode of doing things, even though mostly online-only features and League of Legends saw a significant movement of its ranking in 2020 because it didn't see a major drip-off in prize money.
---
When will esports betting be legal in Western Virginia?
Licensed casinos and mobile sports betting apps in West Virginia do not allow bets on esports at this time, but there are many reasons to be hopeful. For one, the Pennsylvania Esports Coalition has been very energetic in talking with lawmakers and clamouring for esports betting. They have been in talks with gaming officials previously, and regulators to let them know there is a huge interest in betting on esports.
Moreso, Pennsylvania has a huge, local esports industry outside of sports betting. Announced in 2019 of their plans to construct a $50 million esports arena in South Philly in South Philly was just one of the numerous recent indications that interest in esports is general across the state. Regulations annouced by the Pennsylvania Gaming Control Board (PGCB) to take charge over sports betting do not mention esports by name.
There was information in 2018 that PGCB authorities had formally grouped esports as "athletic events" for the purposes of wagering, but none of the state's licensed sportsbooks or betting sites have started esports markets to date.