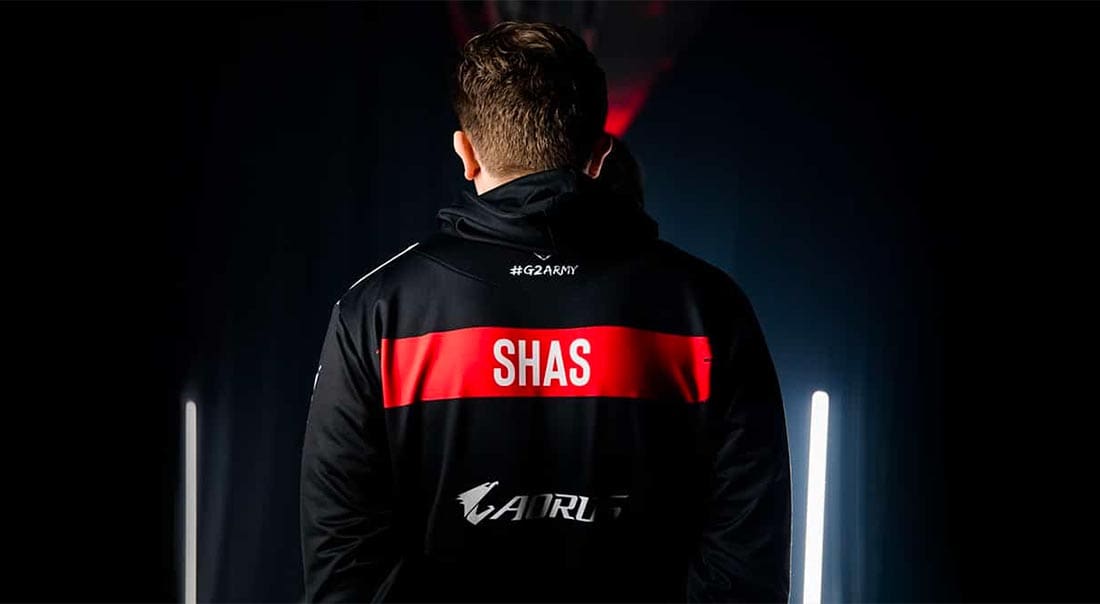 by in
After four years of coaching G2 Esports' Rainbow Six roster, Thomas "Shas" Lee will be leaving the team. His contract will be expiring and there is no plan to re-sign him.
Shas made the revelation via Twitter, saying that August 13 will be his last day with G2. Although there was no reason for why he was not presented with a contract extension, it might have to do with the poor run the team is currently enduring.
"Its been an amazing experience and honour coaching for G2 but all good things must come to an end. The 13th Aug will mark my last day after 4 years at G2; as my contract will not be renewed," he wrote.
"I'll continue to be working with the boys over the next month; we're still capable of qualifying for Berlin and they have my full confidence in smashing the next 6 games in EUL to make it a reality."
The legendary coach has taken the opportunity to call for consideration. Although he does not need to sell himself, he has listed out some of the roles he has undertaken in the past.
"I have permission to begin exploring my opportunities and future with other teams. I've worn many hats in my time; Manager, Coach, Analyst, etc (often simultaneously) and thus I'm open to many different roles," he said.
Shas started his coaching career in 2016 with Fenix. Although it was a short stay, he led them to Year 1 Season 2 of Europe's Pro League.
In March 2017, he joined PENTA Sports and coached them to back-to-back Pro League titles. Under his leadership, the team also won the 2018 Six Invitational.
Since joining G2 in 2018, the Spanish esports organization has won the 2018 Six Major Paris, Season 8 Pro League, 2018 DreamHack Winter, 2019 Six Invitational and, most recently, the European League 2020 finals.
When Shas' departure is complete, it will mark the total disbandment of one of the most dominant teams in Siege history. All of the players who won those titles with him have long left the team.
Following the announcement, players and fans alike have shared their opinion of the veteran coach. A former player under Shas, Niclas "Pengu" Mouritzen, had high praise for the coach.
"Shas is an OG, been a part of the same 'roster' since year 2 back in PENTA. He was like a father to all of us young players like myself, he let me move in with him when I wanted to move out of my moms, and help get me into the world. One of the hardest working people," he tweeted.
Meanwhile, G2 has struggled since 2021. In the three EUL stages that year, they finished fifth, second, and seventh. It has been more of the same in 2022, as they narrowly finished fourth in EUL Stage 1.
Although G2 put together a better display in the Six Charlotte Major, they did not make it past the quarterfinals.
G2's struggles have continued in Stage 2, as they have managed only one victory in four outings. They are currently eighth in the standings and could miss a shot at featuring in the Berlin Major.
To qualify for the Major, G2 need to put together a near-perfect run in their remaining five games. Their next match is against MnM Gaming, with G2 rated as -161.29 favourites at BetOnline.