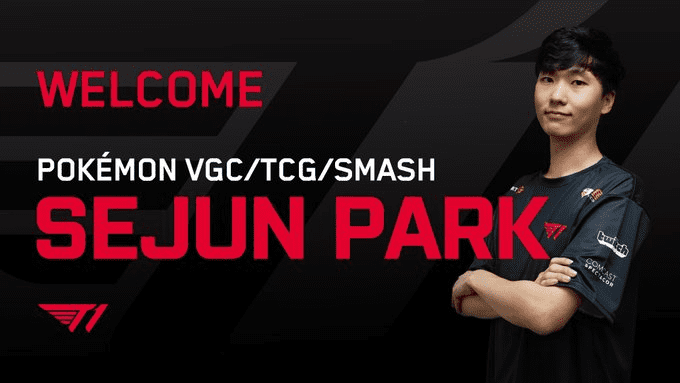 by in
Sejun Park defeated 2015 Pokémon world champion Shoma Honami in the grand finals at 2020 Pokémon World Champion Invitational earlier this weekend, which earned him one of the most prestigious titles in the competitive Pokémon scene.
Pokémon World Champion Invitational 2020 pitted eight former Pokémon World Champions against each other, who battled it out for the top tier bragging rights of being the best of the best in the latest Pokémon VGC format.
The tournament featured cream of the crop of the Pokémon competitive scene, dividing eight former world champions into two groups of four, where they competed in three round-robin rounds, followed by a playoff battle between the top four from both groups.
Present at the tournament were three-time World champion Raymond "Ray" Rizzo, 2016 world champion Wolfe "Wolfey" Glick, 2013 world champion Arash "Mean" Ommati, 2014 world champion Sejun "pokemon_tcg" Park, 2015 world champion Shoma "SHADEviera" Honami, 2017 world champion Ryota "barudoru" Otsubo, 2018 world champion Paul "ralfdude90" Ruiz and the reigning Pokémon world champion Naoto "penguin" Mizobuchi.
Sejun produced a flawless run through the pools, when he defeated both Ray, ralfdude90 and the reigning world champion penguin, earning him the spot in the playoffs as the first seed from his group. He continued his dominant run in the playoffs where he bested 2016 world champion Wolfey to punch his ticket to the grand finals, where he met up with Shoma Honami.
Sejun was one of the biggest favourites heading into the tournament and he did not fail to deliver with his performance up to the finals, where he met with the resilient Honami, who shock the South Korean pro as he took 2-1 lead in the series.
His decision for a hyper-aggressive team struggled to keep up with Honami's combination of Rhyperior, Togekiss and Bronzong and Sejun soon found himself on his back foot as he failed to adjust to the tempo set by his adversary. Honami also opted to use Ally Switch on Bronzong which was an interesting strategy that turned many decisive turns into a coin flip and left Sejnu puzzled as he was looking for a way to counter it.
However, the sheer power of Sejun's team overcame Honami's intriguing strategy with Duraludon proving to play a pivotal role in bypassing Ally Switch thanks to his Stalwart ability. This in combination with Sejung's decision to pick Duraludon and Dracozolt turned the tides of the match into his favour as he bounced back of a poor start to seal the deal with the final score 3-2.
Due to his recent return back to the world of Pokémon VGC, there were many concerns whether Sejun is still at the level he once was, however, with his dominant show at Pokémon World Champion Invitational, he proved everyone he is still one of the top Pokémon players in the scene.
Won the VR World Champion Invitational!!! #T1WIN

Extremely happy to be a champ after those tense sets in finals, GGs @SHADEviera and thank you so much everyone for making this happen!

Posting the rental team code tomorrow! Also Dracozolt is "Pachi-ragon" in Korean?

— T1 | Sejun (@pokemon_tcg) December 28, 2019
With World Champion Invitational title under his belt, Sejun added yet another achievement to his already rich portfolio, which includes a runner-up finish at 2011 Pokémon WCS, top eight finish in 2012 and 2013 Pokémon WCS as well as 2014 Pokémon WCS title to name a few.
Thank you so much everyone! I'm really excited to play and make Pokemon contents for @T1! pic.twitter.com/919rIoXxRD

— T1 | Sejun (@pokemon_tcg) November 14, 2019
Sejun got off to a great start of 2020 season, seeing how he claimed one of the most prestigious titles in the scene this weekend, which gives him plenty of reasons to look forward to 2020 with optimism. Adding to that, Sejun also secured a sponsorship with T1 earlier last month, which is a huge stepping stone for one of the best Pokémon players in the world.