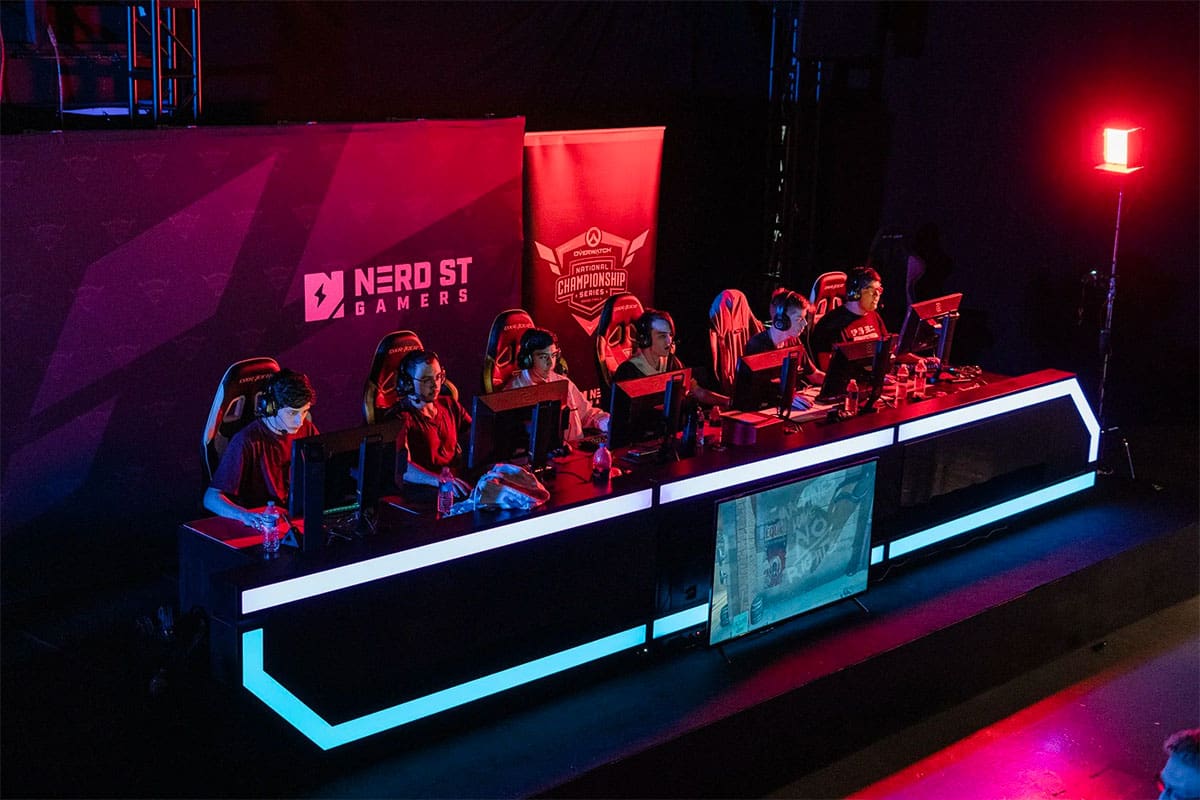 by in
Nerd Street, the national esports infrastructure organization, is extending its summer camp operations across North America. This is facilitated by a number of new collaborations aimed at helping aspiring gamers create better gaming habits, improve abilities, and learn leadership, teamwork, as well as commitment.


The new partners were selected to help motivate the upcoming generation of gamers. The Apprentice Esports, US Sports Camps, Esports Camps at Seton Hall University, and the City of Philadelphia's Parks and Recreation Department are among the new partners who will be executing these operations.


The summer classes organized by Nerd Street will be conducted across several regions nationwide, some of which are Denver, Georgetown, North Brunswick, Fullerton, Bakersfield, and a few others. Its schedule has already been slated, as it will be done on a daily basis starting from June 13 for children between the ages of 9-17.


The Chief Executive Officer and Founder of Nerd Street, John Fazio, commented on the expansion: 
"As we continue to provide a fun and safe, in-person gaming experience across the country, we are expanding our summer programs with support through our new partners to help young gamers identify a path to success while learning proper skills, techniques, and how to be a better athlete."


Fazio lauded how broadening their horizons with the help of the newly endorsed partnership will enable gamers to compete in a more safe and competitive friendly environment whilst amplifying skills and having an enjoyable experience.




In March 2022, Nerd Street partnered with US Sports Camps to create esports camps. The camps are poised to develop children's leadership and cognitive skills using Localhost facilities run by both parties.


The Partnership Director for Youth Enrichment Brands at US Sports Camps, Charlie Freund, also commented on the expansion of the camp. He expressed how the camps are an avenue for kids to be self-reliant, network amongst other kids, build social skills and garner social experiences. 


"I love seeing Camp Localhost expand their reach because these passionate leaders can impact more young gamers. Camp has always been a space for growth, a frontier of new social experiences, and a place of independence. Our shared goal is growing the gaming community with positive players,"

 Freund said.
Larry Laccio, the Philadelphia Parks & Recreation Esports Co-Chair, expressed his profound gratitude to Nerd Street for the opportunity to render this service to youngsters in the gaming sector. In his speech, he mentioned how it was a huge opportunity for Philadelphia Parks & Recreation to have partnered with them.


"The chance to partner with a company like Nerd Street – who specializes in providing access to esports for gamers of all ages and skill levels – was a no-brainer. Thanks to Nerd Street, Parks & Rec and the kids we serve are now entering the new recreational frontier of esports. This is the future of our work and will help us stay relevant to young people," Laccio said.


Nerd Street will also be supporting the Apprentice Esport exclusive Pokémon-themed camp. This will present gamers the opportunity to explore the nitty-gritty of all popular Pokémon games. 

The same applies to Seton Hall University Esports Camp as Nerd Street looks to support and make sure the program runs without a glitch.