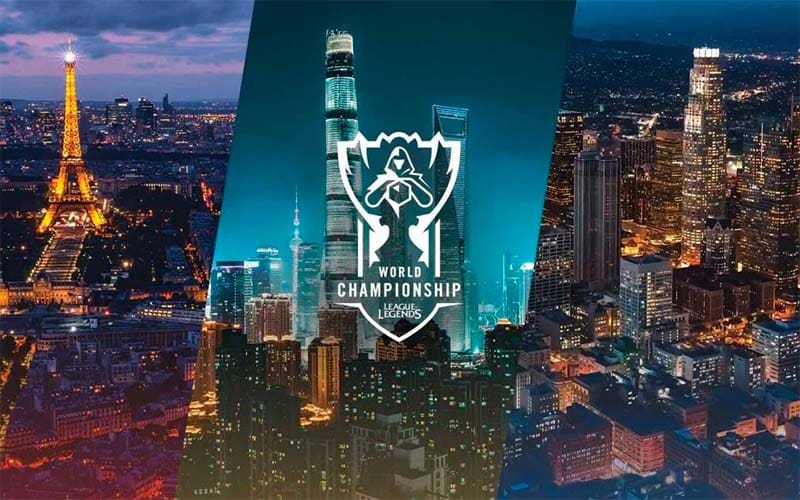 by in
Online food delivery company, Just Eat Takeaway.com, also known simply as Just Eat, has formed a partnership with Riot Games in preparation for the forthcoming League of Legends World Championships.
As part of the agreement, Just Eat sponsorship activations will be featured in the tournament streams that are broadcast in Poland, Germany, and Spain, respectively. This encompasses the rotation of sponsors during the game, logo display during break times, and providing backlinks for audiences of the tournament. Additionally, Just Eat will serve as the sponsor for the analysis sections.
The League of Legends World Championship for this year will take place between the timeframes of September 29 and November 5 in Mexico City, New York City, Atlanta, and San Francisco, respectively.
The competition will feature approximately 130 players from 24 teams, all of whom have already qualified by competing in League of Legends competitions in various locations across the world.
The Senior Director of Global Partnerships, Sponsorship, and Sustainability at Just Eat, Robin Clark, stated their aim is to advance their services to cover the gaming sector at large, and picking a League of Legends tournament was the best feat, since it is one of the biggest titles in the esports field. The League of Legends World Final from the year before broke every record for the most viewers ever for an esports competition, reaching a peak of 73.8 million viewers. This made it the most watched esports competition in the world's history.
"Sports and gaming are two domains that seem to be very interesting for our target audience. The game that fits this sector best is League of Legends – the most popular esports title on the planet," Clark said.
"Just Eat Takeaway.com's strategy is to deliver joy to the homes of League of Legends fans, and we want to become the designated platform for food within the gaming community."
Clark further spoke on the brand's delight to have this partnership, especially because it will be one of the biggest since the world wide post-COVID-19 outbreak.
"We're excited to be teaming up with Riot Games for the World Championships – the first time in three years that the Worlds will have a live audience – making it one of the most significant esports tournaments in history," he said.
Just Eat Takeaway, which competes with the likes of DoorDash and Uber Eats, is one of the most well-known and successful food delivery companies in the entire world. The company made its debut in the esports industry earlier this year by forming a partnership with a British esports organization called EXCEL Esports. Through this collaboration, the company produces content and offers fans exclusive discounts and other forms of engagement.