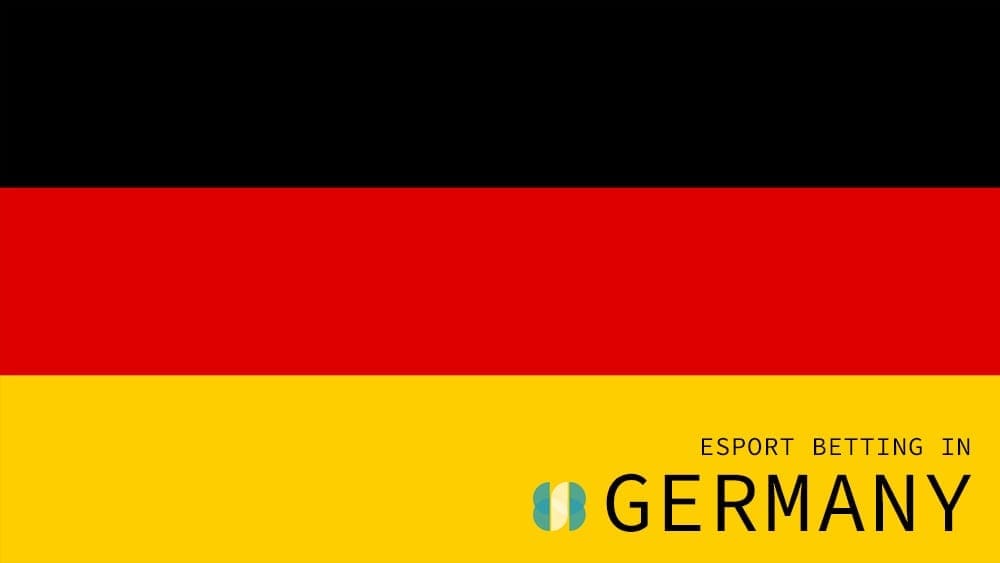 There are a number of high-class esports betting sites available to Germans, with online wagering exceptionally popular. Rather than betting with exclusive esports betting sites, the top online bet options will also have odds available on your favourite sports. The DE online betting sites industry is due for a shake-up in early 2021, with a new licensing regime to come into force. ESB will keep you informed as more information emerges about the top Esports betting sites in Germany, or sign up at one of the folowing legal options.
Out top betting sites for Germany in 2023 include:

Top-rated esports betting sites for Germany
---
DE Esports betting introduction
Esports and video games is a big part of Germany. Some of the biggest and most successful esports tournaments have their roots in the country, which has a rapidly growing number of esports fans both casual and hardcore and more professional players emerging within its borders than any other region in Western Europe. If you live in Germany and want to bet on your favourite esports tournaments, whether it's local or international, major or qualifier, popular or niche, you'll be happy to know you have plenty of safe and diverse wagering options to choose from.
There are a ton of internationally licensed and regulated esports betting sites catering to German customers which we have reviewed and tested for your convenience. All offer betting markets on the latest CS:GO, Dota 2, League of Legends, Overwatch and StarCraft II tournaments, along with many more titles big and small. German esports fans can also deposit and withdraw money for their bets securely, thanks to a large range of globally trusted banking methods, and you can bet in Euros and multiple other international currencies with ease.
---
Esports betting sites accepting players from Germany
EsportBet.com highly recommends the following real money sports betting sites for German users to bet on esports with superior odds and generous sign-up bonuses. They carry the best range of esports betting markets for both popular and up-and-coming esports games played around the world. Usually the major tournaments such as the Overwatch League, The International or the LoL World Championships have the most markets, but some of these sites also take bets on smaller, regional qualifiers held year-round. Expect to be able to place wagers on match winners, outright winners (for the whole tournament or event), handicaps, and prop bets based on outcomes specific to the game, such as the first team to destroy a baron or tower in League of Legends, or the first team to get the first kill in CS:GO.
German-based esports fans can look forward to claiming many generous welcome offers and regular promotions if they sign up via our provided links on this page, which boost your account balance with additional bonus credits – usually, all you have to do is make a deposit and the sportsbook in question will match your deposited cash up to a certain amount.
Licensed and regulated by the Malta Gaming Authority and the United Kingdom Gambling Commission (UK only) which are the two most internationally trusted gambling regulators in the world, Betway is one of the best online esports betting sites for German players based on safety and reputation alone. It was one of the very first Internet sportsbooks to offer full betting markets on major esports tournaments for Counter-Strike: Global Offensive, Dota 2 and League of Legends, the latter of which is the most popular esport in Germany, including match winner, handicap, outrights and dozens of prop bets. Betway is also heavily involved as a sponsor for Dreamhack, ESL and ESG events in Europe and the UK, along with the main sponsor of Ninjas in Pyjamas, one of the best names in competitive League of Legends today. With full German language support and great bonuses and promotions, it is our #1 recommended pick for esports fans from Germany. Read our Betway review for more detail on their esports betting options.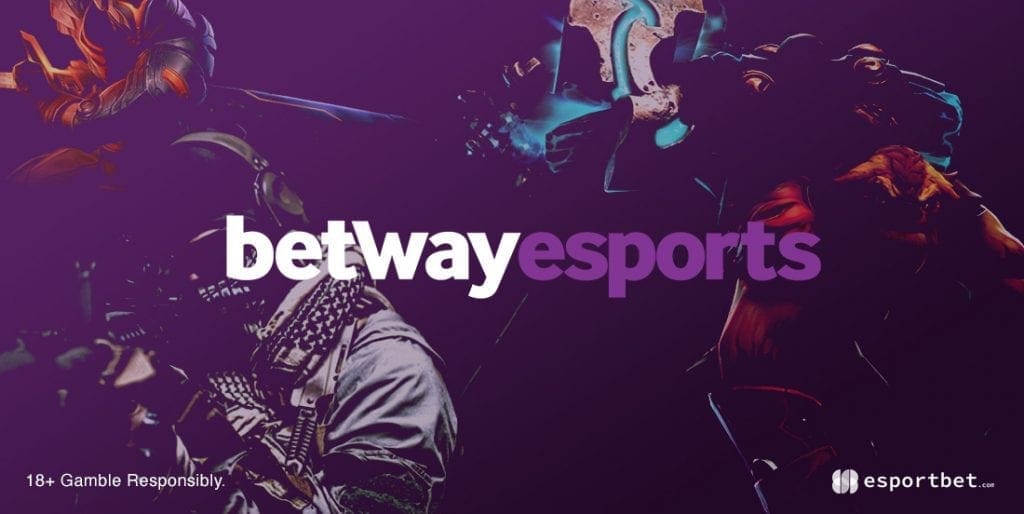 Licensed and regulated by the Malta Gaming Authority and by the United Kingdom Gambling Commission for its UK customers, Betsson is another safe and trusted online esports betting site for German customers, having over 40 years in the sports betting business and a long-standing high reputation with its users. It has a clean and intuitive betting interface on both desktop and mobile which makes placing a wager on the latest CS:GO, Dota 2, League of Legends, Overwatch and PlayerUnknown's Battlegrounds tournaments very simple. Betsson also has full German language support, making it an easy second pick. Read our Betsson review for more detail on their esports betting options.

---
Unique in the online sports betting world due to accepting bets only in Bitcoin cryptocurrency, Nitrogen Sports suits a specific type of esports bettor who prefers anonymity and the many other benefits wagering on esports in BTC versus fiat currency allows. Many German esports fans have flocked to the site for this very reason, and after thorough testing, we can definitely recommend Nitrogen if you prefer to bet on CS:GO or LoL with your hard-earned virtual currencies. Read our Nitrogen review for more detail on their esports betting options.

---
Which esports can I bet on from Germany?
The most popular esports and their major competitive events have betting markets available for German players to place a wager on. If you're a fan of the competitive scene for any of the following esports games, you will be able to place a bet on your favourite teams and players.
Click on our provided links for specific betting guides for each esports game.
---
Is it legal to bet on esports in Germany?
The short answer is yes, esports fans living in Germany can bet on their favourite competitive video gaming tournaments and professional teams so long as are 18 years or old or over with proof of ID provided when signing up. However, you should be aware of Germany's current laws surrounding sports betting (which includes betting on esports) prior to putting down real money.
Like many countries around the world, online betting and online gambling is complicated in Germany due to antiquated, restrictive laws. The Interstate Treaty on Gambling (ISTG) was enacted in 2008, banning all forms of Internet-based wagering in the country except those operated by state-owned entities. All 17 states in Germany initially signed the treaty.
However, four years later in 2012, the state of Schleswig-Holstein opted out of the treaty to regulate gambling on a local level. They created their own gambling laws to create a locally regulated industry, issuing licenses to over thirty offshore and local sports betting and casino operators. The decision was reversed a year later due to the state government being voted out of office. However, the gambling operators that went through the trouble of being licensed in Schleswig-Holstein were guaranteed six years, which mean they can service all German players until 2018.
Recommended!
New customers only. 18+. Located in UK. Min bet 2/5 or more. Each leg of multi must be over 2/5 for bet to qualify. 3x wagering requirement before withdrawing.
While the ISTG still remains in effect in the rest of Germany, its restrictions actually only apply to online gambling operations based within its borders. For years now, offshore online sportsbooks (international betting sites based in other countries) have accepted German customers and allowed them to bet on their available betting markets without drama. In addition, the laws have only truly targeted operators and have never penalised or targeted Germans betting at foreign betting sites, and to this day there has not been a case where a local citizen has gotten in trouble for betting online at an offshore sportsbook.
So what does this has to do with esports betting? Well, since betting on esports is done at offshore betting sites, German pro gaming fans can wager on their favourite players and teams at the many esports betting sites without worrying about legal restrictions. We have already reviewed and tested many of the best German esports betting sites, as we detailed in the section above.
---
Esports betting sites payment methods for Germans
Despite the complicated online gambling laws in Germany, nobody has ever been recorded being punished or having their betting-related transactions blocked by the government, across any service. This essentially means the world's best deposit and withdrawal options are available for German esports fans to use and bet on their favourite competitive video game tournaments – the only restrictions are those set by the esports betting site you choose.
Local bank transfer services Giropay and Sofort are the two most popular payment options for sports betting in the country and are well supported at the sites we have reviewed and recommended for German esports fans. MasterCard and Visa debit, credit and pre-paid cards are also very popular and supported across 99% of esports betting sites, so if you have one of those you are set to go with globally trusted and verified deposit methods.
If you prefer a bit more privacy or security between your personal banking accounts and your esports betting accounts and don't want them linked, you can opt for a virtual wallet or online payment service to make your deposits, as they effectively act as a middle layer between your personal accounts and betting accounts. Skrill and Neteller are highly recommended options for German players and commonly supported across most European-based sports betting sites.
At some esports betting sites such as Betsson, PayPal is also available for German customers.

Top-rated esports betting sites for Germany
---
How popular is esports and video games in Germany?
According to consumer insights from NewZoo, there are over 3.4 million esports fans recorded living in Germany in 2018. Grouped up with the rest of Western Europe, Germany esports fans were responsible for 29% of the US$32 million in total ticket revenue earned from major esports events in 2016 (around $9,280,000) and 26% of pro gaming events held globally (out of 424) that year with prize-pools above $5,000. Germany and the rest of Western Europe also accounted for 12% of the total recorded $93.3 million in major event prize money handed out to esports winners in 2016 (around $11,196,000).
Germany's largest event to date was ESL One Cologne 2017, which had 15,000 people attend and over 11.2 million viewing hours logged via live streaming of the tournament on Twitch. League of Legends is uncategorically the most popular esport in Germany.
Germany has produced the most professional esports players in Western Europe, with 2,317 German pro gamers registered and playing in the big leagues as of 2017. As a collective, they have earned $13.0 million in prize money. Their most popular pro player on social media is KuroKy of Team Liquid, specialising in Dota 2 professional play – 197,000 fans follow him on Twitter, and 69,000 fans follow him on Facebook.
Esports popularity in Germany is due to the country being one of the biggest and fasting growing video game markets in the world. There are over 37.2 million gamers spending $4.4 billion in the country, making it the 4th largest video games market worldwide according to NewZoo consumer insights. Interestingly, 41% of PC/laptop gamers in Germany are women aged between 21 – 35 and account for 13% of PC gamers, where the vast majority of the most popular esports titles are played on.
Keep this page bookmarked as we keep you updated on the latest changes in German esports betting.