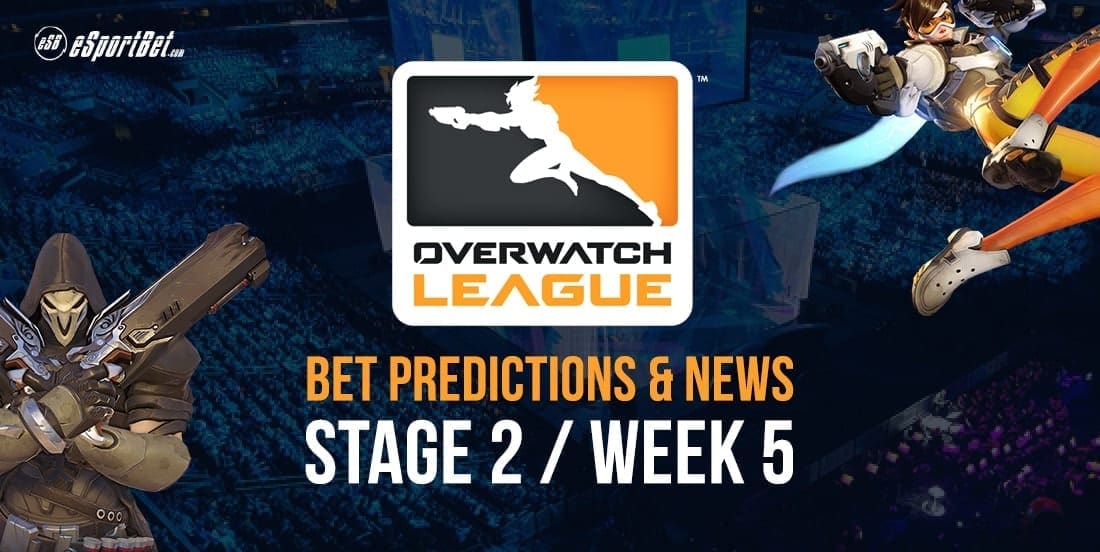 by in
Friday's matches in Stage 2, week 5, again throws up some fantastic Overwatch League action, with Seoul Dynasty, Philadelphia Fusion and London Spitfire continuing their likely play-offs preparation.
Our many Kenny R gives his free predictions:
Seoul Dynasty (6W – 2L) vs. Florida Mayhem (2W – 6L)
Match date: March 23rd
This is a complete mismatch between one of the strongest teams in the league and one of the weakest. And although it's true that Seoul Dynasty lost both of its matches last week, they're still lightyears ahead of Florida Mayhem in every way: individual skill, coordination, strategy, tactics etc.
The last direct encounter between these two teams ended with an easy victory in favor of Seoul Dynasty (score 4 – 0).
Best bet: Back Seoul Dynasty Valiant at +140 at BetOnline
Philadelphia Fusion (5W – 3L) vs. Los Angeles Valiant (4W – 4L)
Match date: March 23rd
Their rakings table positions are next to each other (5th for Philadelphia Fusion and 6th for Los Angeles Valiant). In terms of recent form, Philadelphia Fusion is above Los Angeles Valiant, having won 2 of its last 4 matches while Los Angeles Valiant managed to win only 1. However, the most important factor in deciding who the real favorite is in this encounter is the result of their previous direct match. None of these teams has acquired any new players since then, so they're playing roughly the same style of Overwatch.
Last time they met, Los Angeles Gladiators demolished Philadelphia Fusion without dropping a single map (score 4 – 0). Most of the maps were still close, but it was obvious that the LA team has Philadelphia's number. And I believe they'll win this time again.
Best bet: Back Las Angeles Valiant at +140 at BetOnline
London Spitfire (6W – 2L) vs. Shanghai Dragons (0W – 8L)
Match date: March 23rd
This can only end one way. Sure, Shanghai Dragons are probably stronger now after their roster changes from a week ago, but it's still next to impossible for this team to improve so dramatically and so quickly that they can take on the Stage 1 champions.
No matter what the odds will be, keep in mind that the likelihood of a London Spitfire victory in this match is almost 100%.
Best bet: Back London Spitfire at -10000 at BetOnline