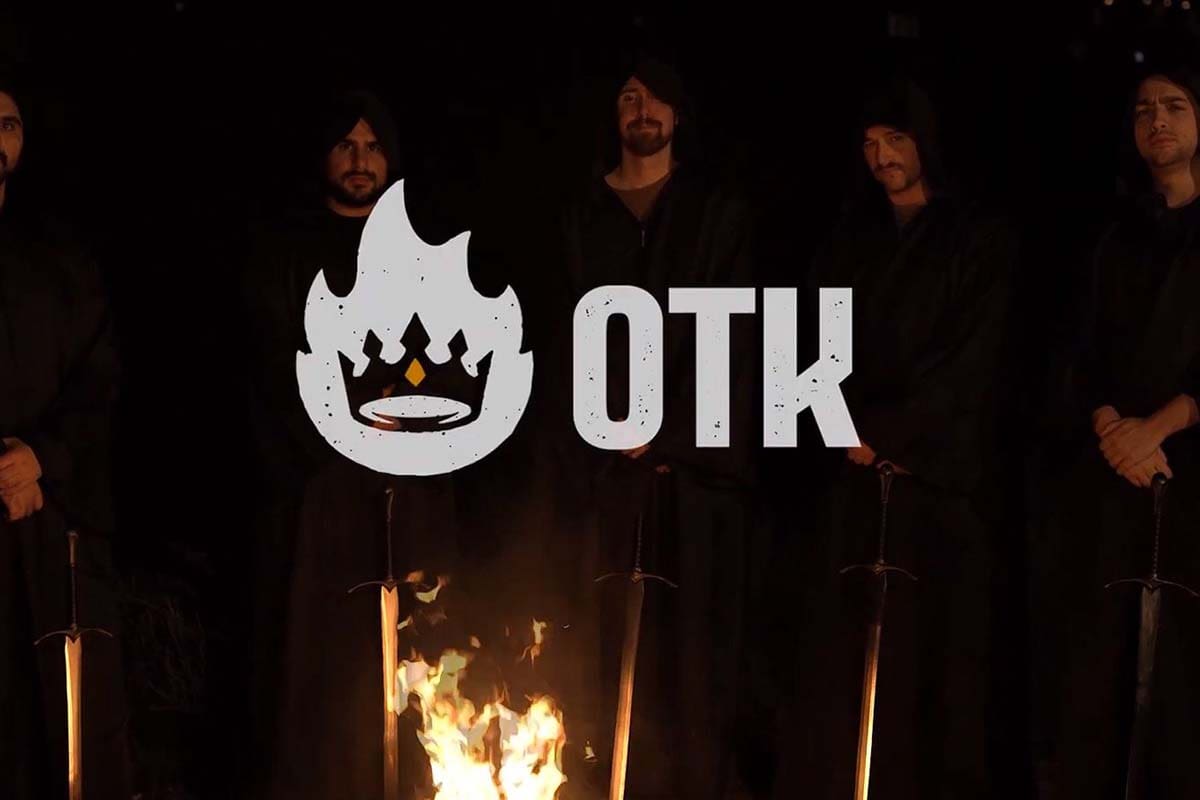 by in

One True King have released an official statement concerning the allegations leveled against Matthew "Mizkif" Rinaudo, one of the esports franchise's founding members. The organization revealed that an investigation was currently underway, and until its results were known, the Twitch streamer would remain on leave.
 

In a statement shared on their official Twitter page, OTK revealed that they had brought in a third-party legal organization to shed light on the entire situation. They emphasized their aversion to all forms of sexual harassment and assault and promised to keep fans updated concerning the investigation results.
 

"When OTK was formed nearly two years ago, we strived to create a gaming organization that embodied our values as creators, gamers, and individuals," the statement read.


"Yesterday evening, a series of clips and content surfaced relating to one of our founders. Due to the seriousness of what's been brought forward, we have begun the process of contracting a third-party legal organization to investigate the issue in detail.
"In the meantime, Mizkif has been placed on leave and will be stepping away from his organizational duties pending the results of the investigation. OK strongly condemns sexual harassment, assault, and bigotry of all forms. We appreciate your support and patience during this time and will provide updates as we receive them."

A few days ago, Mizkif was accused of attempting to bury an alleged assault that involved content creator Adrianah "AdrianahLee" Lee and CrazySlick, a fellow Twitch streamer. In 2021, AdrianahLee shared a TwitLonger post which shed light on the incident that allegedly occurred in 2020.
 

AdrianahLee revealed that, at the time, she was inebriated at a party when CrazySlick touched her inappropriately under the guise of "checking her pulse". He was reportedly fended off by some friends at the gathering who noticed that he tried to grope her.
 

According to Twitch streamer Tyler "Trainwreck" Niknam, Mizkif and his girlfriend Maya attempted to "cover up all those sexual assaults" due to their relationship with CrazySlick. A clip of the Twitch streamer also recently surfaced where he was seen making light of the incident and saying it was "not really a big deal".
 

Mizkif responded to the accusations and claimed, at the time, that CrazySlick had misled him. The OTK co-founder further revealed, upon realizing the deception, that he asked that the streamer vacate his house as soon as he could.
In the TwitLonger statement, Mizkif also talked about the comments he made concerning the assault while streaming and apologized to everyone involved.


"A little while after Slick's misconduct came to light last year, I made some inexcusable statements on an alt-stream after some chat messages got to me," the streamer wrote.
 

"To Adrianah and all those affected by sexual harassment, I am sorry for those statements. Sexual harassment, regardless of degree, can never be considered 'small', and while my intention was to clarify a misleading chat message, I chose my words poorly, and my response came off as downplaying what should never be downplayed."


He also went on Twitter to show his support for AdrianahLee and affirmed that Slick sexually assaulted her.
 

"I want to make it clear, the Harrasment is about the discord logs, and comments slick made towards every girl who came forward," he tweeted.


"Slick sexually assaulted Adrianah. And there's no excuse for it. Her story deserves to be told. And I'm glad she was able to share it fully."

Mizkif went on to apologize to OTK as a whole, including the organization's staff and partners, "who put their trust in me everyday to represent our organization in the best way I can".
 

"OTK has informed me that the organization is in the process of contracting a third party to investigate the actions above. During this time, I will be taking a leave of absence and stepping away from organizational duties," he concluded.


At the moment, it is not certain how long the third-party investigation will carry on or what role Mizkif will be placed in One True King upon his return, if he returns.