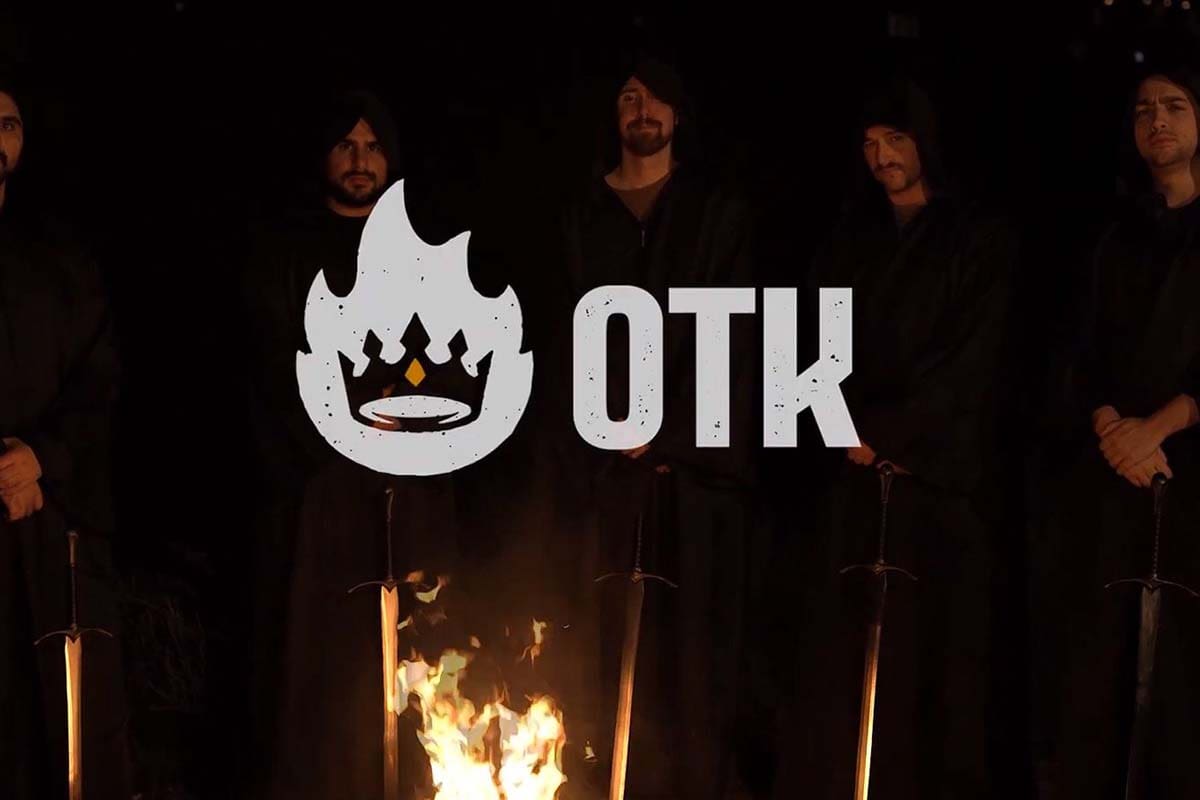 by in
A strategic partnership has been established between One True King (OTK) and WePlay Esports, the gaming influencer networking platform announced. OTK also revealed that WePlay Esports will also be coming on board as an investor in a bid to increase its media coverage capacity and live events.
WePlay Esports, a flagship company of WePlay Holding will feature OTK's gaming and lifestyle content in virtual and augmented reality using its state-of-the-art production facilities. The partnership will aid in complementing OTK's mixed-media streaming content and live audience.
The co-founder of OTK and chief operating officer, Tips Out highlighted the benefits of the partnership. He recognized that the partnership will afford OTK a wide range of possibilities with its content creation. He stated that the deal with WePlay Esports' will give collaborative content a new meaning.
"The augmented and virtual reality capabilities at WePlay Esports add a whole new dimension to collaborative content," said Tips Out. "Content that would've normally required participants to be in the same physical space is now remotely accessible."
Rich Campbell, OTK's streamer and professional esports host, commented on the dedicated space that could be used in the hosting of competitive events, live shows, and mixed-reality content. He shared his excitement for this new achievement made possible by the partnership with WePlay Esports.
"We are excited to open the doors of our new home to the OTK community, with plans in store to utilize the space for esports events, live shows, and mixed-reality content," Campbell said.
The partnership will see OTK access WePlay's 20,000 square foot esports arena, with a 100-man physical audience capacity. However, the Los Angeles-based Arena has the ability to integrate augmented reality and generate a worldwide digital audience outreach. And as such, the physical audience capacity is by no means a limitation.
The arena offers the OTK community a second physical home, specifically designed to expand OTK's content catalog and improve its quality beyond the typical Twitch.tv streaming standard. The partnership also affords the content creators in OTK an avenue to explore their creativity.
The co-founder and managing partner Yura Lazebnikov reaffirmed the company's position in the partnership with OTK. He stated that the company's goal has always been "expanding horizons" and building partnerships with "ambitious gaming market members," which he said OTK was certainly one.
"We at WePlay Esports have always focused on expanding horizons and partnering with ambitious gaming market members. And we believe that OTK is exactly that!"
Maksym Bilonogov, chief visionary officer and general producer at WePlay Esports looks forward to working with OTK. He referenced the first stream which was held on June 7 as the beginning of a series of initiatives within and outside the United States esports arena.
"We've been working for quite some time before finally launching our WePlay Esports Arena L.A. and are happy it happened with our OTK partners. Hopefully, the stream of June 7, 2022, was just the beginning of a series of our joint initiatives held in and out of our American arena."
This partnership is coming on the back of a renewal of their deal with MTN DEW and MTN DEW Game Fuel in April. OTK also has its Games Expo event kicking off today and it is powered by the Counter-Strike: Global Offensive tournaments organizers, Intel Gaming.