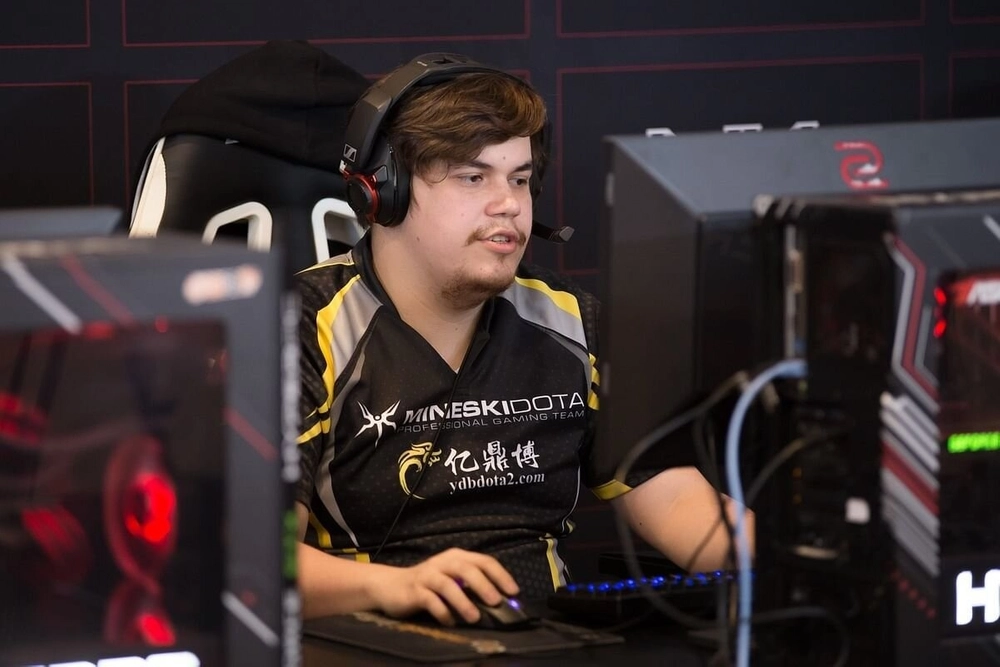 by in
Dota 2 professional Michael "ninjaboogie" Ross has called out his now-former side Team SMG for letting him go amidst a family crisis. The 30-year-old, who joined SMG in January 2021, is claiming that he was fired just before boot camp due to concerns relating to a request for personal leave.
Team SMG made the announcement via their official Twitter page, thanking ninjaboogie for his contributions over the years.
"Announcement on our Dota 2 Squad! We would like to thank @ninjaboogie for his enthusiasm, hard work, and dedication for Team SMG during our time together. Today, we part ways. Thank you Ninjaboogie. Keep Boogieing, even under gunfire," the tweet read.
However, Ninjaboogie has made a shocking revelation. He took to Twitter to explain that the decision to let him go was because he asked for some days to spend time with his mother, who had a stroke days prior.
"Kicked because my mom was on her last days and they assumed it would affect my performance. I already knew for some time that this day will come. Since she had stage 4 cancer. She passed away on Monday. Imagine being fired from a job because you are about to lose a loved one," he tweeted.
"Further explanation. I was supposed to fly back and join the team on the 14th. My mom had a stroke on the evening of 12th and was admitted. I asked if I could have my flight moved as bootcamp starts on the 20th. Midone gave me a call on the 14th asking my decision," he added.
"I gave my decision the following day and was informed he wanted to talk. They had a meeting without me and informed me the were going to continue without me."
SMG are yet to comment on Ninjaboogie's claims and have not made any posts on their social media page. They are also yet to reveal who will be taking his spot as the support and captain of the team.
The Asia Division I team are already looking forward to their next competition, as they failed to qualify for the 2022 ESL One Stockholm Major. They finished sixth in the Southeast Asia Tour 2, only above Neon Esports and Execration. Anything worse than a sixth-place finish would have seen them relegated to Division II for the next tour.
Ninjaboogie is still interested in competing, but there has been no report of any teams ready to sign him. Although he has not won any international championship, he is no stranger to winning as he has been part of teams that have performed exceptionally well.
In 2017, he helped Mineski win the PL Open Bucharest. They swept LGD Gaming in the grand final to seal the title.
The Filipino-American was also part of the team that won the Dota 2 Asia Championship in 2018. They once again had to face the Chinese LGD but got the job done. Although it was not as easy as their previous meeting, they won the best-of-five series 3-2 despite losing two of their first three games.