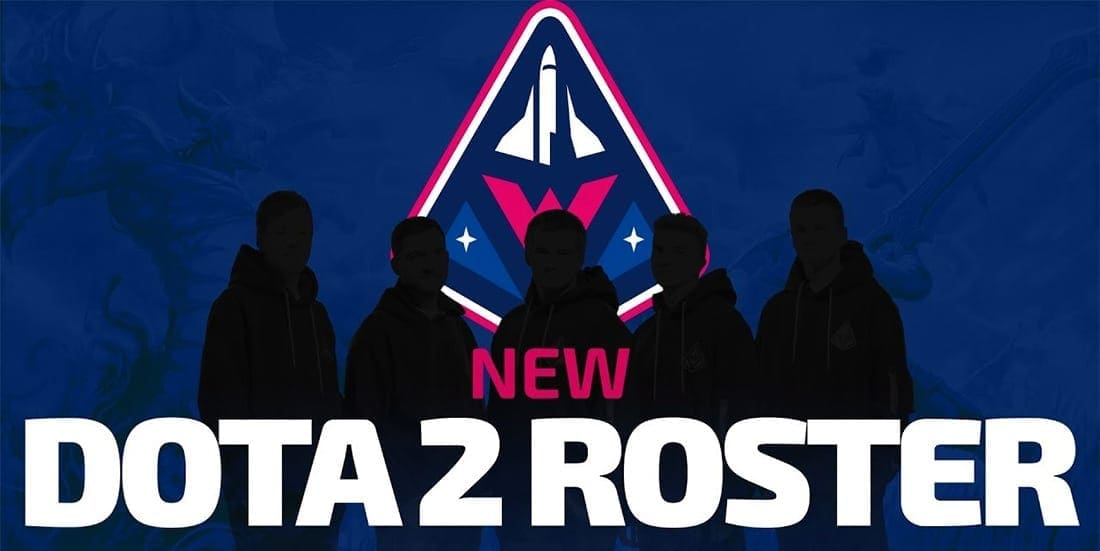 by in
Winstrike Team took to Twitter on Thursday to announce a new logo, a new partner in IMBA Energy and a brand new Dota 2 esports team which is set to represent the Russian organisation in the 2019/20 Dota Pro Circuit season.
Winstrike's Dota 2 team has gone through numerous roster changes over the course of past few months, which saw players join and leave on a weekly basis, resulting in a very unstable roster and inconsistent performances.
Drastic times called for drastic measures, which led to the signing of the former Effect, Team Empire and Virtus.pro coach Arsenij "ArsZeeqq" Usov in October. He was assigned the role of Winstrike's new head coach and took over the responsibility of assembling a new Dota 2 roster.
Weeks passed with no announcements about ArsZeeqq's progress until Thursday, November 28, when Winstrike revealed an all-new team for the upcoming DPC season.
To start off, Winstrike signed ArsZeeqq, who is one of the most experienced and successful coaches in the industry. He previously coached some of the biggest names in the Dota2 scene and spent last year in charge of Virtus.pro, helping them clinch second spot in the DPC standings with 13,500 points.
Occupying the number one position will be Nikita "Daxak" Kuzmin, a talented 22-year old who previously played for Gambit Esports. Joining him will be his former teammate Vasily "AfterLife" Shishkin in the offlaner position.
The most exciting yet most questionable signing is Maxim "mellojul" Pnyov, who started his professional career in July 2019 but has already shown immense potential and talent while playing for Nemiga Gaming.
While they are all solid players, the spotlight is set to fall on the controversial Ilya "ALOHADANCE" Korobnik and the experienced Vladimir "RodjER" Nikoghosyan, who previously played under ArsZeeqq at Virtus.pro.
ALOHADANCE, while a talented player, made the news at the start of November when he reportedly refused to practice with his teammates at HellRaisers, which earned him an inactive spot in the team.
The new roster is now set to face its first challenge on Friday, November 29 at the DreamLeague Season 13 CIS Open Qualifier, where Winstrike will look to claim a spot in Sunday's closed qualifiers.
MORE ESPORTS NEWS