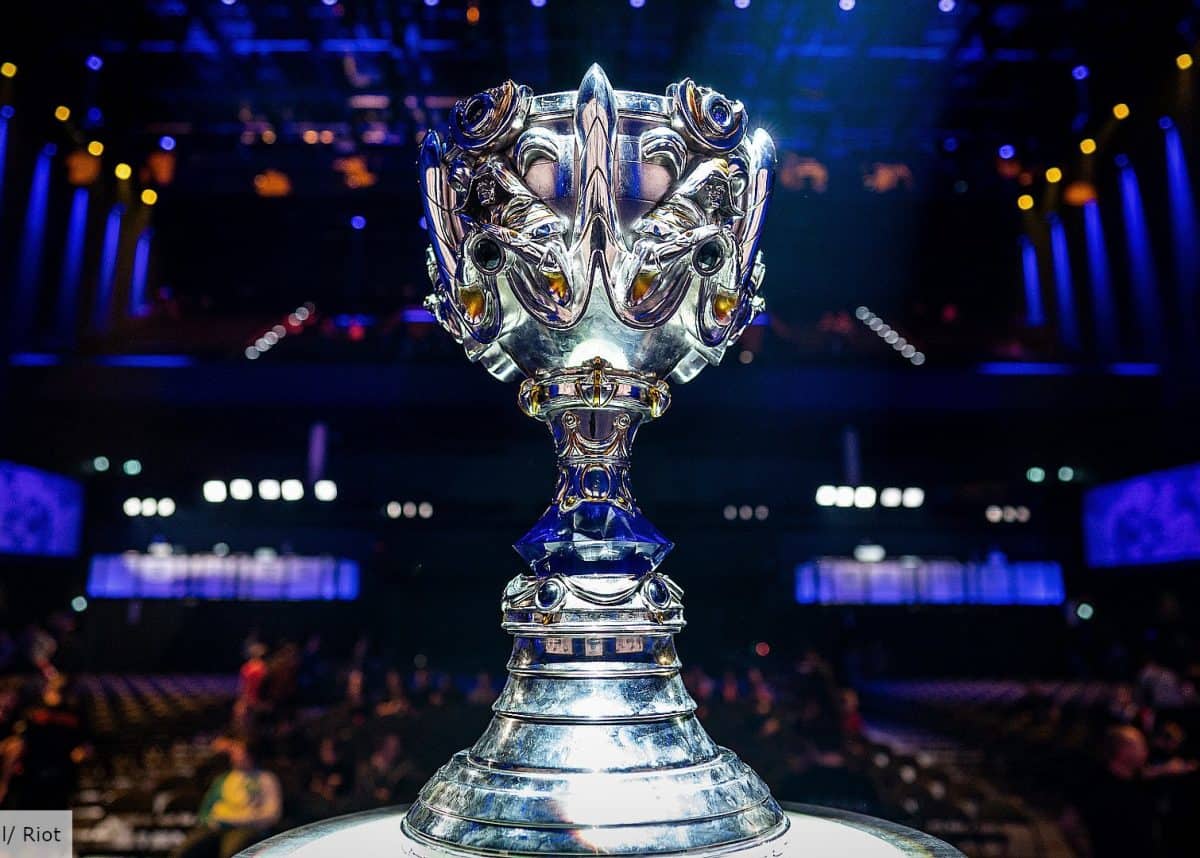 by in
The 2022 League of Legends World Championship semifinals will no longer be held in Toronto, Canada, with Riot Games announcing that the final four will instead be staged in Atlanta, USA.
According to the games developer, the move was necessary because the COVID-19 pandemic has made it difficult for travellers in the US to acquire multi-entry visas. If the semifinals had gone ahead at Scotiabank Arena as planned, competitors would have had to travel from New York to Toronto and then on to San Francisco for the finals.
Riot came to the conclusion that moving the venue would make things more convenient for teams playing in all rounds of the competition. The semifinals of the 2022 LoL World Championship will now be held in the State Farm Arena in Atlanta, which can accommodate an audience of up to 21,000 spectators.
In the latter half of this year, the play-in rounds for the League of Legends World Championship 2022 will be held in Mexico City at the Liga Latinoamerica (LLA) Competition Arena. After that, the group stage and the quarterfinals will be held in the Hulu Theatre inside Madison Square Garden in New York City. Thereafter, it will head to the State Farm Arena in Atlanta, and then the Chase Center in San Francisco will bring the tournament to a close.
Riot Games has stated that the move will offer players a viable way to triumph across all phases of the competition.
Naz Aletaha, Global Head of LoL Esports at Riot Games, commented: "We are committed to upholding our tradition of a multi-city Worlds tour despite the challenges presented by the pandemic and look forward to hosting the 2022 Semifinals at the state-of-the-art State Farm Arena in Atlanta.
"This news is no doubt disappointing to our fans and partners in Canada, and we want to sincerely thank Toronto, Scotiabank Arena, and our community for their understanding. We look forward to bringing a major LoL Esports event there in the future."
The difficulty of obtaining visas for players is an issue that has troubled the esports industry for years. In 2021, The International – the premier Dota 2 esports tournament – had to be moved from Sweden to Romania since the Swedish Sports Federation voted to not include esports in the federation. Thus, anyone seeking to get a visa for entry into Sweden in order to attend the event would be rejected.
Riot Games has not yet disclosed any details on the dates of the event or the timetable for the competition, which returns to North America for the first time since 2016. Details on ticket sales, dates, and selection will be provided later this summer.