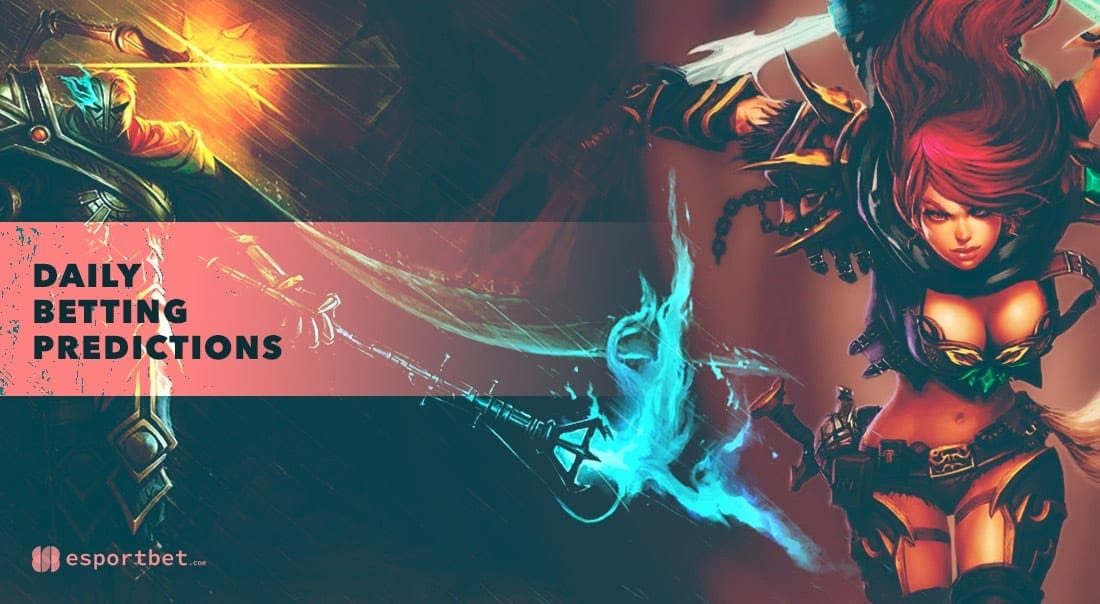 by in
The League of Legends 2022 World Championship kicks off in earnest on Friday, October 7, with the opening rounds of the group stage, and there are a few excellent betting opportunities lined up. Check out our selections for Cloud9 vs Fnatic, G2 Esports vs DWG KIA, and CTBC Flying Oyster vs 100 Thieves.
---
CLOUD9 vs FNATIC LoL BETTING & MATCH DETAILS

Best Odds:
C9 -138.89 at BetOnline | Fnatic +100 at BetOnline
When:
October 7, 2022 | 17:00 EDT
Watch Live:
Lolesports, Twitch

Fnatic secured their spot in the LoL Worlds 2022 group stage by topping Group A of the play-ins with a 4-1 record and just one defeat, against LOUD. But even though Fnatic have done enough to earn the right to play at Madison Square Garden, we can't say that they've looked good.
Fnatic have a very high ceiling and solid players in all five positions, but they can be extremely volatile as a team. That was evident through their play-in run, as they had very explosive and dominant games and their fair share of shaky performances, with the former relying mostly on Marek "Humanoid" Brázda playing well. As a unit, Fnatic are largely unconvincing, and unless something changes drastically, they will not make it out of the group stage.
On the other side, we have Cloud9, who we've yet to see play on the current patch, but they look better than Fnatic on paper. You could even argue that Cloud9 field better players in the top and jungle roles, which could be a problem in the current meta. Moreover, Cloud9 seem to have way more win conditions than Fnatic, who must count on Humanoid or their bottom lane getting ahead early. But with the focus moving away from the bottom lane carries, there is really only one way Fnatic can win.
As the latest LoL betting odds suggest, Cloud9 have a better chance of winning this derby, and we can't argue with that. But since they're also prone to making mid-game mistakes, wagering on a longer, bloodier affair makes more sense.
---
G2 ESPORTS vs DWG KIA LoL BETTING & MATCH DETAILS

Best Odds:
G2 +162 at BetOnline | DWG -227.27 at BetOnline
When:
October 7, 2022 | 18:00 EDT
Watch Live:
Lolesports, Twitch
G2 Esports and DWG KIA will clash for the first time since LoL Worlds 2020, when DWG claimed a 3-1 win in the semi-finals en route to the organisation's first Worlds title. Both teams have since made roster changes and have achieved plenty of success domestically, but neither have proved to be as dominant as they were two years ago.
The offered LoL betting odds suggest that DWG KIA should have a reasonably easy time winning on Friday, and that's fair if you believe that Korea is much stronger than Europe. It's hard to dispute that claim, but historically, European teams have caused Korean squads issues, mainly due to the latter region's inability to respond to Europe's ability to play unorthodox team compositions.
Admittedly, the current iteration of G2 is not the same as the powerhouse that nearly won the Summoner's Cup in 2019, but DWG KIA are not as dominant as they were in 2020, either. Moreover, both teams field relatively weak bot sides, making it harder for DWG to exploit G2's weakness.
As the first match of the group stage – and, for these two teams, the first official game on the 12.18 patch – there's definitely room for an upset. It won't be pretty, but G2 Esports can take down DWG KIA.
---
CTBC FLYING OYSTER vs 100 THIEVES LoL BETTING & MATCH DETAILS

Best Odds:
CFO +162 at BetOnline | 100T -227.27 at BetOnline
When:
October 7, 2022 | 19:00 EDT
Watch Live:
Lolesports, Twitch
Formed at the start of 2022, CTBC Flying Oyster didn't need long to find success in the 2022 Pacific Championship Series (PCS), although their road to the top was fairly bumpy. Despite finishing PCS 2022 Summer regular season in fourth place, Flying Oyster looked like an entirely different team in the playoffs, where they beat Frank Esports (3-1), PSG Talon (3-2), and Beyond Gaming (3-1, 3-0).
We must acknowledge that PCS (namely Beyond Gaming) failed to impress in the play-in stage, so assuming CTBC Flying Oyster are slightly stronger, they're still not good enough to compete for meaningful placements. Nevertheless, you don't have to be an elite-tier team to defeat 100 Thieves.
100 Thieves are North America's second seed, but they're not the second-best LoL Championship Series (LCS) team. This squad is way too flawed, from itemisation, approach to the game and mainly mid-late game execution. Yet the public perception of 100T is still pretty high.
We don't have high expectations for CTBC Flying Oyster, but we also don't see how you can defend 100T's 69.4% implied probability of winning. We shouldn't overrate PCS's strength solely due to PSG Talon's success at Mid-Season Invitational 2022, but the region's talent is comparable to what LCS has to offer.
CTBC Flying Oyster to win