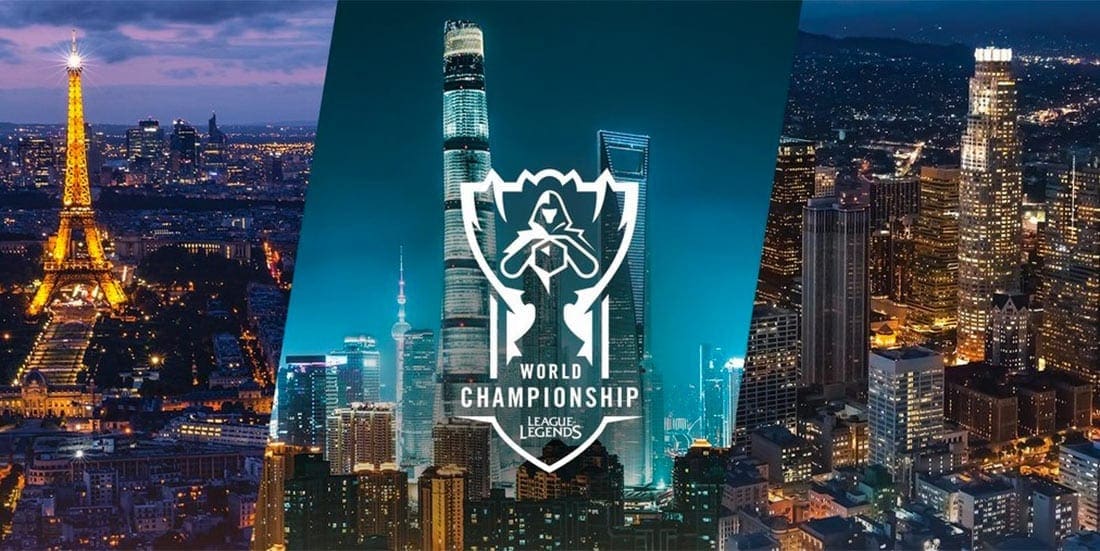 by in
The first two days of the 2019 League of Legends Worlds play-in stage are behind us, meaning all 12 teams got to flex their muscles and show to the world how they stack up with the remaining two teams in their groups.
Out of all 12 teams, however, there are two that stood out from the rest with their performances on the Summoner's Rift, which earned them a perfect 2-0 score and a top spot in their respective groups.
The LEC third seed, Splyce, were the first team to showcase their talent, as they clashed with the Japanese champions DetonatioN FocusMe on Wednesday, October 2.
The match was expected to favour the European powerhouse and Splyce made sure there were no surprises on that day, with a strong draft that proved to be too much for DFM to handle.
Splyce needed barely three minutes after being summoned on the Rift to clock in their first kill. That proved to be enough for them to take over the tempo of the match, start the snowball effect and roll over the Japanese outfit, who had no answer for Andrei "Xerxe" Dragomir and his Hecarim, who played a huge part in Splyce's dominance on that day.
Yet it was not only Xerxe who was a nuisance for DFM, but they also had to deal with Kasper "Kobe" Kobberup's Xayah who had Tore "Norskeren" Hoel Eilertsen's Rakan as a perfect partner in crime to help him finish the match with a perfect 11/0/5 score.
While not as dominant as in their first fixture, Splyce had no issues trashing Isurus Gaming in the last match of the day either, when they choose a similar strategy compared to that in game one. Meaning, getting an early lead and rolling over the opponents in the mid-to-late game.
Once again it was Kobe's Xayah and Norskeren's Rakan who were a huge nuisance for the Chilean team, who failed to stack up with the European juggernauts.
DAMWON Gaming, LCK's third seed and one of the strongest teams present in Germany are as well off to a great start in their play-in venture, claiming two solid wins against Royal Youth and Flamengo eSports to finish their day one with a perfect 2-0 score.
That being said, the Korean giants did not have smooth sailing to their perfect record, seeing how they had run in some issues facing Royal Youth, where we saw Can "Closer" Celik shine on Qiyana, which left many DAMWON fans worried Royal could upset their favourite team.
Yet it was Korean's superb objective control that saved the game and earned them their first W of the play-ins.
Knowing their first win was too close for comfort, DAMWON made sure they didn't make the same mistake in game two against Flamengo eSports, where they came onto the Summoner's Rift with guns blazing, looking to take care of business in a swift manner.
After some back-and-forth in the opening minutes, DAMWON found their rhythm and flew to their second win of the Play-Ins in just over 30 minutes.
Having dominated their groups on day one, a lot of expectations have been put on Splyce and DAMWON to continue their solid run, repeat their success in the upcoming days, and earn a spot in round two as the first seed. Will the two juggernauts manage to achieve that, however, remains a mystery until Friday, when Splyce jump into round two fixtures against Isurus and DetonatioN FocusMe.
MORE LEAGUE OF LEGENDS BETTING