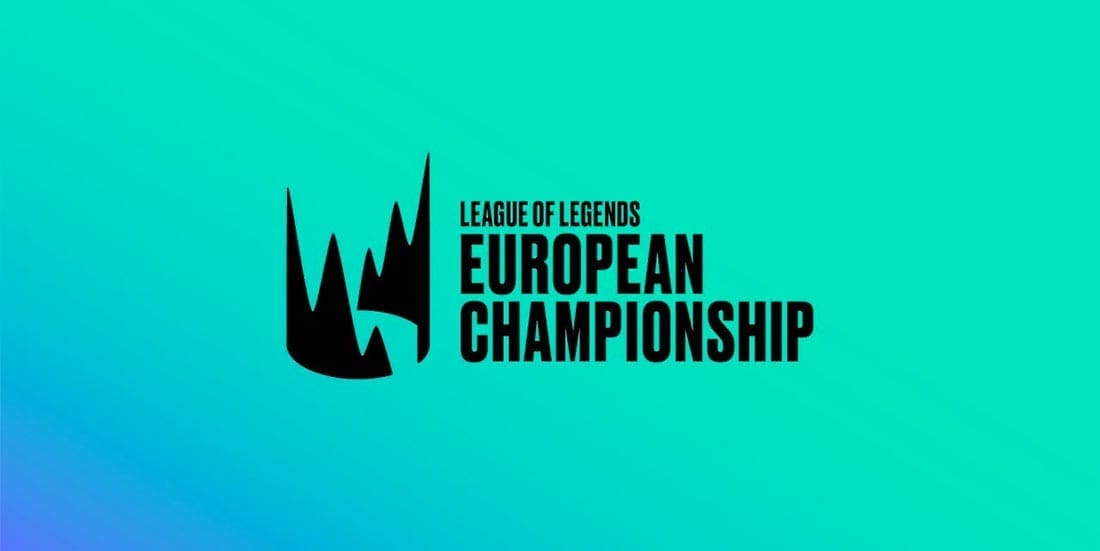 by in
The League of Legends European Championship (LEC) 2020 Summer playoffs are set to begin on Friday, August 21, with the top six European LoL teams duking it out for the title and one of the three remaining tickets to the LoL World Championship.
The LEC 2020 Summer playoffs will kick off with a clash between SK Gaming and Schalke 04 in the lower bracket, followed by an upper-bracket brawl between reigning LEC champions G2 Esports and MAD Lions on Saturday, and then Fnatic taking on top seeds Rogue on Sunday.
Here, we will look over the six LEC teams that have earned their spot in the playoffs and rank them based on their strengths, weaknesses and chances of claiming the LEC throne in September.
G2 Esports
Strengths: Strong all-round synergy
Weaknesses: Unfavourable meta 
Win condition: Forcing teams to play at their pace, win with mid-late game team fighting

Player to watch: Rasmus "Caps" Borregaard Winther
G2 Esports are still the team to beat in the LEC. Even though they did not look too sharp throughout most of the split, their form improved significantly towards the end of the season and they now look poised to contest their eighth LEC title.
G2 were slow to adapt to the current meta, which does not favour their usual drafts. They were also hampered by the sub-standard output of ADC Luka "Perkz" Perković, who has been dealing with personal issues that prevented him from spending the whole split with his team. 
Even though Perkz has yet to show his 'Uma Jan' alter ego, he looked much better in the later stages of the split. And history has taught us that G2 find a new gear when they enter the postseason, so it is no surprise to see them installed as short-priced favourites to win the LEC Summer title.
Rogue
Strengths: Strong laners, organised team fighting
Weaknesses: Slow playstyle
Win condition: Slow down the game and outscale
Player to watch: Emil "Larssen"Larsson
There are arguments to be made for putting Rogue in top spot since they won the regular season, and then there are arguments to put them in third since MAD Lions looked much better for most of the split before their slump. However, since Rogue defeated MAD in Week 8, it's only fair to have them in second.
Recommended!
Rogue boast one of the best laners in the league, which allows them to slow down their games and work around winning the mid-late game team fights and claiming objectives. Much of Rogue's strength comes from Emil "Larssen" Larsson, who has emerged as one of the best team-fighting mid laners in the league, while the likes of Oskar "Vander" Bogdan and Kacper "Inspired" Słoma enter the playoffs with some of the highest KDA marks in the league.
Despite all their strengths, Rogue seem to fall apart when forced to play at a higher tempo early, which is not optimal in a meta that puts a lot of emphasis on early drake control. While they are slowly adapting to the faster pace, it remains to be seen how the top seeds will fare against G2 at their best.
MAD Lions
Strengths: Fast-paced playstyle, reliable bottom lane
Weaknesses: Can fall apart if their win condition is not met
Win condition: Gain early lead and snowball it to victory

Player to watch: Zhiqiang "Shad0w" Zhao
MAD Lions held top spot for most the split, but a late-season slump allowed Rogue to knock them off in the closing weeks. Nevertheless, MAD have proven they are the real deal, while their nonchalant approach to the meta and drafts makes them a very tough team to face.
The biggest factor that differentiates MAD Lions from other teams is their tendency to pull out drafts never seen before, such as Wukong-Senna bottom lane and even Pantheon as support, which catches many teams off guard.
While their laners – besides the bottom – can hardly be regarded as the best in the league based on their recent performances, the team's main strength comes from their aggressive playstyle, synchronised engages and strong jungle.
Fnatic
Strengths: Experienced individuals, decisive decision making
Weaknesses: Weak synergy – lack of confidence
Win condition: Out-macro opponents, enabling Martin "Rekkles" Larsson 

Player to watch: Martin "Rekkles" Larsson
Fnatic are one of the strongest and best-known teams in League of Legends esports, but they failed to show up in the regular season and will need to lift their game if they wish to make a deep run in the playoffs.
Individually, Fnatic possess a lot of quality, but that does not mean much when they struggle to use their strength efficiently. The lack consistency and confidence at the moment, while the wide variance in their recent play is uncharacteristic.
Despite their losses to SK and Schalke, we have Fnatic just outside the top three due to their obvious upside and their tendency to perform significantly better in the playoffs. It remains to be seen, however, if they have fixed the internal struggles that dogged them in the regular season.
Schalke 04
Strengths: Strong team compositions, controlled playstyle
Weaknesses: Don't play around the bottom side of the map enough
Win condition: Outlast and take utilise on enemy teams' mistakes

Player to watch: Erberk "Gilius" Demir
Everyone is talking about Schalke 04 after their miracle run in the final weeks of the split. While momentum and the online format surely had something to do with their incredible winning streak, we have to give credit where credit is due. 
Jungler Erberk "Gilius" Demir and mid laner Felix "Abbedagge" Braun have both performed exceptionally well of late and remain Schalke's main weapons. There are still some question marks about the team's bottom lane, however, as their drake control could prove decisive.
It also remains to be seen whether Schalke will play with the same freedom in the playoffs, as their miracle run came at the time where they had nothing to lose. Now that there is everything to gain, we might see S04 lock up a little in the knockout rounds.
Odds to win LEC Summer: $67.00 at Bet365
SK Gaming
Strengths: Strong bottom and mid lane, exceptional macro play
Weaknesses: Inconsistent, rely too much on bot/mid 
Win condition: Focus on bottom lane, out-macro opponents

Player to watch: Juš "Crownshot" Marušič
SK Gaming have been severely underestimated at times, yet they have shown they can match some of the best teams in the division.
Their main strength comes from ADC Juš "Crownshot" Marušič and mid laner Dirk "ZaZee" Mallner, who carried the team to numerous victories during the split. That may also be the team's weakness, as they are overly reliant on two players to do the heavy lifting.
Even so, SK are a well-coached side who excel at macro play. They average 3.22 dragon kills per game, 62.2% dragon control, 1.22 dragon kills at 15 minutes, 1.17 Harold kills per game and 61.1% Harold control, which are all league-high marks.
LEC 2020 Summer Playoffs matches
SK Gaming vs Schalke 04 – Friday, August 21 at 18:00 CEST
G2 Esports vs MAD Lions – Saturday, August 22 at 17:00 CEST
Rogue vs Fnatic – Sunday, August 23 at 17:00 CEST