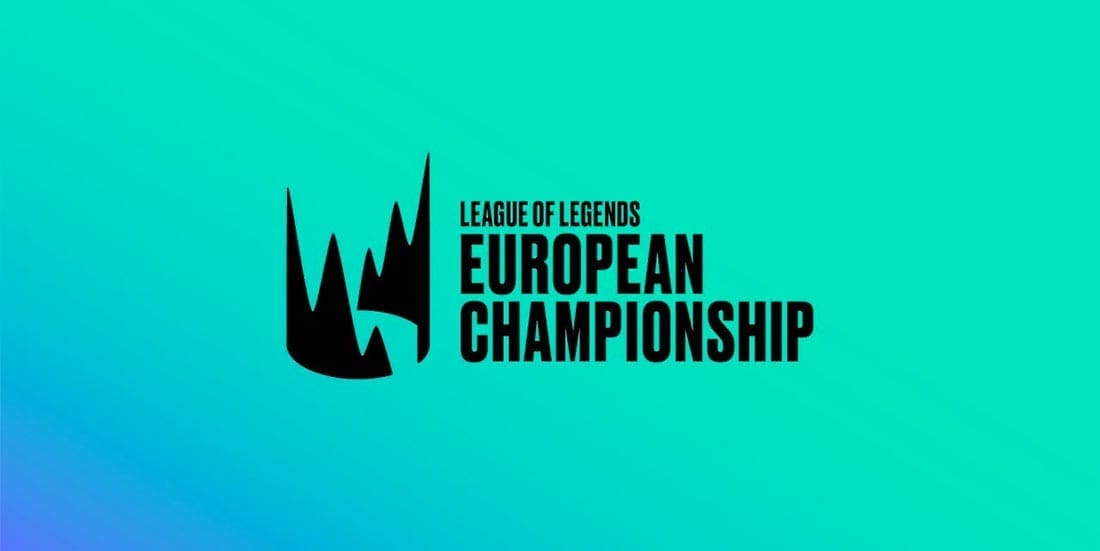 by in
G2 ESPORTS vs ROGUE LOL BETTING & MATCH DETAILS

LoL Betting Odds:
G2 -357.14 at BetOnline | Rogue +246 at BetOnline
LoL Betting Lines:
G2 -1.5 at -140.85 | Rogue +1.5 at +107
When:
September 5, 2020 at 17:00 CEST
Watch Live:
Lolesports, Twitch
G2 ESPORTS vs ROGUE LEC 2020 SUMMER PLAYOFFS BETTING PREVIEW
Rogue will be chasing their first-ever appearance in the League of Legends European Championship (LEC) grand finals this Saturday when they will clash with G2 Esports in the LEC 2020 Summer playoffs.
G2's dominance over their arch-rivals Fnatic has been snapped in half last weekend when Martin "Rekkles" Larsson and his crew took down the reigning LEC champions in a five-map thriller (3-2) and with that secured a spot in the grand finals for the third consecutive split. Now, G2 Esports are put in a do-or-die position where they need to defeat the regular season champions Rogue to keep their chances of winning the eighth LEC title alive.
Fnatic won the game by shutting down Rasmus "Caps" Borregaard Winther in the mid lane, focusing around early pressure and scaling compositions. Given than Rogue are known for the same style of play to what Fnatic used to defeat G2 Esports, it would be safe to say Rogue have a legitimate chance to win, but then again, it would be hard to argument Rogue's individual quality and their late-game is at the level of Fnatic.
Unlike G2 who had their slip-ups through the regular season, Rogue emerged as one of the most consistent teams in the league, which eventually earned them their first LEC regular-season title. Things, however, took a sudden turn for the worse in the playoffs, where Rogue fell apart under the pressure and lost (0-3) to Fnatic.
Rogue's humiliating loss in the opening round of the playoffs caused many European LoL fans to question whether this team is worthy of their spot at LoL World Championship, but Rogue proved everyone wrong by smacking MAD Lions (3-0) in the third round of the playoffs in what was arguably one of their best performance this split.
Recommended!
Since both Rogue and G2 Esports played the same opponents in the playoffs, we can make a direct comparison of their players' performance. In the mid lane, Emil "Larssen" Larsson outperformed Caps with a significantly higher KDA (6.6 – 4.1) and a better CSPM (8.9 – 8.5). However, it's fair to say that Caps has yet to his his ceiling, so Rogue's supposed advantage should be taken with a grain of salt.
The jungle matchup is very interesting, not only because both junglers are Polish, but also because Marcin "Jankos" Jankowski did not look like his old self as of late. Not surprisingly, the "first blood king" holds far worse KDA than Kacper "Inspired" Słoma (2.9 – 4.2) and is also less efficient in farming (5.4 – 6.1 CSPM), however, is still equally effective in impacting the map (63.4% – 64.4% KP).
The comparison between ADCs show Steven "Hans Sama" Liv with better KDA (5.7 – 4.6) than Luka "Perkz" Perković, but worse CSPM (8 – 8.6) and KP (64.1% – 68.5%). It's also worth noting that Hans sama is far less consistent than Perkz, so we have to give an edge to G2 here.
It's hard to side with either team when it comes to the supports since the numbers are not as important as with other lanes on top of the fact that Mihael "Mickyx" Mehle and Oskar "Vander" Bogdan have two vastly different playstyles.
That leaves us with the top lane matchup where we have to give it to G2's Martin "Wunder" Nordahl Hansen. His KDA (2.5) across the playoffs is the same as that of Finn "Finn" Wiestål, however, there is no denying Wunder is a much more consistent laner, whereas Finn is prone to make mistakes, as seen in Rogue's last two series.
G2 ESPORTS vs ROGUE LEC 2020 SUMMER PLAYOFFS BETTING PREDICTIONS
G2 Esports are more efficient in GPM, tend to be more aggressive and have better vision control, whereas Rogue have shown better objective control. It's also worth noting that while Rogue boast a stat advantage in the mid lane and carry roles, those numbers are somewhat misleading because of their dominant win against MAD Lions.
G2 have yet to lose to Rogue in eight meetings. This is mainly because G2's playstyle is a solid counter to Rogue, who try to scale for late game and often win via teamfighting. That won't work here, since G2 are the most efficient teamfighting side in the league. We expect Rogue to put up a fight, but G2 will win it comfortably in the end.