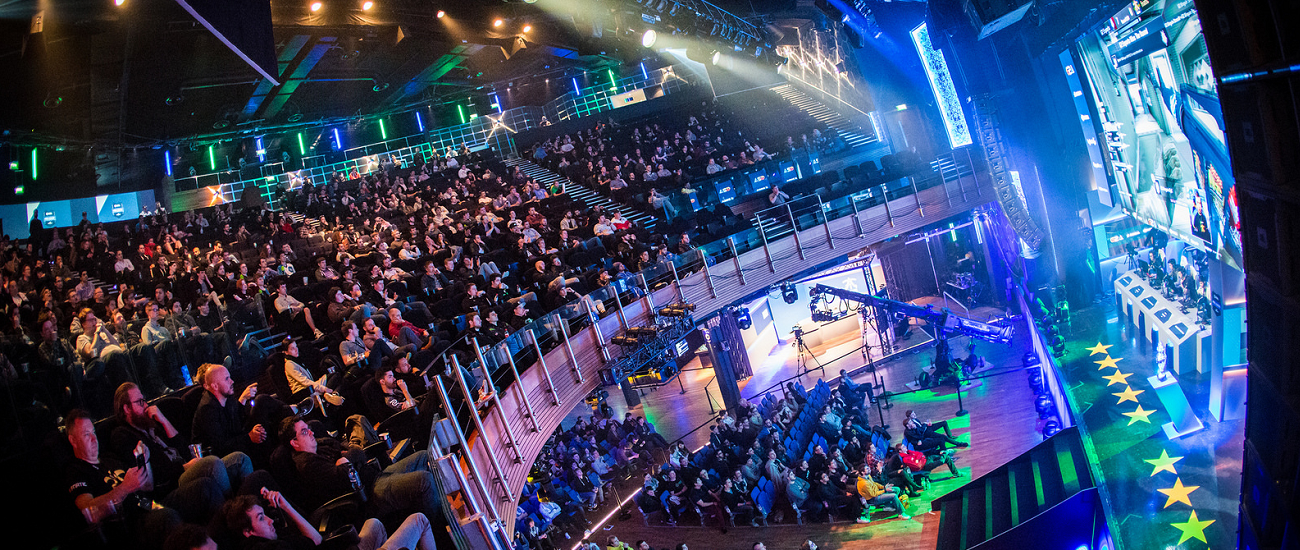 by in
North America esports news
Effortless Dominates Diabotical Fatal1ty Aim Duel
The North American edition of Diabotical Fatal1ty Aim Duel is over, and the results are in. The two-day competition saw the best of North American arena FPS talent duke it out. In the end, Justin "Effortless" Yergeau came out on top, dominating a 72-player field.
Effortless was part of the regular field, qualifying for the playoffs through a grueling group-stage. In the grand finale, he bested prominent American arena FPS player Raul Raygoza, who was one of eight players directly invited to the double-elimination playoffs.
In the final match, Effortless won over Raygoza 15-11 in a thrilling series. Next month, the tournament will go to Europe, with one of its main goals to bring Diabotical to the forefront of the esports scene. Arena FPS games have struggled to raise interest within esports betting circles.
Asia esports news
EVOS Esports & Newzoo Team Up To Study Southeast Asian Market
Esports analytics company Newzoo and Indonesian esports organization EVOS have unveiled a new partnership. In a bid to better penetrate the SEA market, EVOS and Newzoo will be studying the region in great detail.
Newzoo bring considerable expertise to the table as an esports analytics and research firm, and they are equipped to extract valuable information from player data. Meanwhile, EVOS manages 15 teams across five different countries, providing ample amounts of data.
The partnership will see Newzoo leverage the EVOS team, sponsorship, and fan networks to better understand the SEA region. Mobile gaming is a particular focus of the partnership as it holds a significantly larger share of the regional market than PCs and consoles.
Africa esports news
Abu Akhalwaya Wins Africa's Largest FIFA Tournament
Abu Akhalwaya, team coach for Pirates Esports, has crowned himself champion of the TELKOM VS Gaming eDiski FIFA20 tournament. The competition, played on Xbox, is Africa's largest competitive FIFA event, with a series of qualifiers taking place throughout October. This culminated in Akhalwaya takes home a cash prize of more than 100,000 South African rand (just over $6,000).
It was a surprising result as Akhalwaya has a solid reputation as a coach, but not as a competitor. In addition, the 35-year-old has been unwell lately, suffering from kidney failure and other ailments.
The final saw Abu defeat bookmaker favorite Kaylan Moodley. The latter was the clear favorite with every major sportsbook, being the #1 ranked player in South Africa. Akhalwaya's victory was a major upset for African betting sites and TELKOM VS betting in general.
Europe esports news
Mongraal, Mitr0 and TaySon Dominate FNCS Chapter 2 S4 Finale
After weeks of regular qualifiers, four qualifier heats, and a wildcard round, Europe's Fortnite Champion Series Grand Finale is over. In the end, the winning trio was made up of FaZe Clan's Mongraal, Team Liquid's Mitr0, and Eleven Gaming's TaySon.
The British, Dutch, and Slovenian players prevailed over the French-German trio that took second place. It was made up of xsweeze and Andilex from Team MCES, along with the German JannisZ of Wave Esports.
The winning trio walked away with over US $111,000 in prize money, while the team in second place took home $93,000. The tournament, organized by Fortnite developer Epic Games, saw more than $624,000 in prize money doled out to teams.
South America esports news
Razer Announces New Invitational For LATAM Region
Following the massive success of the Southeast Asian Razer Invitational, the company has announced plans for similar competitions elsewhere. The brand has unveiled the next Razer Invitational tournament, and it's taking place in Latin America.
The company has asked amateur and pro-esports athletes to sign up and represent their countries. Last July's SEA Razer Invitational saw participation from over 500 teams, including 3,500 players from 10 countries. Razer will be keen to replicate that success in Latin America.
The tournament would be the largest regional competition in Latin America this year, and it is set to include six countries: Argentina, Brazil, Chile, Mexico, Paraguay, and Uruguay. Games will include CS:GO, League of Legends, Mobile Legends: Bang Bang, and PUBG Mobile.
Oceania esports news
Pat Speaks About Wildcard's Six Invitational 2021 Hopes
Wildcard Gaming's Patrick "Pat" Wines has spoken up about his team's upcoming Six Major participation and possible Six Invitational qualification. Wildcard are the only team in the ANZ region that still have a chance of making it to the Invitational.
The team have had an excellent year, winning the Six Masters 2020, the August Oceania Major, and the Oceanic Nationals 2020. Pat says the team feel confident going into the November Major, and he also points out that they have the bracket advantage and the best roster in the ANZ.
If Wildcard dominate the Major, they'll be sure to qualify for the Six Invitational 2021. The team lost key player Ethan Picard last September but still managed to win the Oceanic Nationals.