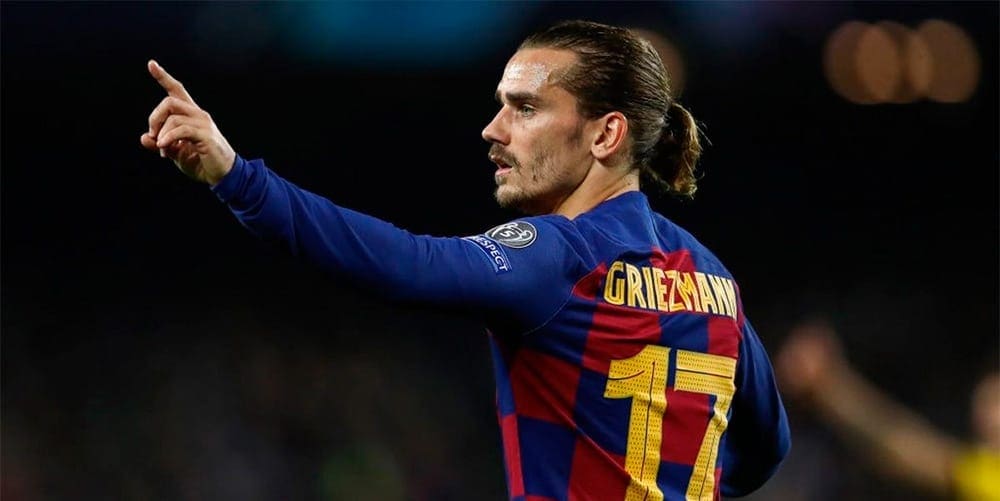 by in
Antoine Griezmann has announced on social media that he is preparing to launch his own esports organisation, Grizi Esport, which will compete in as many as five major gaming titles.
The announcement surfaced on Tuesday, January 21 on the FC Barcelona star's official Twitter account, where he posted a short video unveiling the project he will launch in collaboration with his brother Theo Griezmann.
The 2018 FIFA World Cup winner is no stranger to video games, as he made headlines back in 2015 when he was banned from FIFA 15 for buying the in-game virtual currency from a third-party website. The Frenchman is also a huge fan of Fortnite, as seen when he celebrated his goal against Croatia in the 2018 FIFA World Cup final with the 'Take the L' dance.
Griezmann's new team will operate in five major esports titles:
– Counter-Strike: Global Offensive
– FIFA
– Fortnite
– League of Legends
– Rainbow Six Siege
The scope of Griezmann's ambitions raises some concerns as to whether he will be able to run such a large esports organisation while playing football at the highest level. League of Legends, CS:GO and Fortnite all have highly competitive esports scenes that require significant financial investment, while focused and innovative leadership is essential to succeed in the rapidly changing professional gaming industry.
Besides the announcement of his new esports teams and the titles they will compete in, Griezmann did not share any specific details. He has, however, already put out a registration form where gamers can apply to become the first-ever players to compete under the Grizi Esport banner.
The news of Griezmann's venture comes only a couple of weeks after Jay Ajayi, a former American football player and Super Bowl LII champion, announced his professional esports career as a FIFA player for MLS team Philadelphia Union.
The entry of another famous sports personality into the pro gaming scene is a huge stepping stone for the esports industry as a whole, yet it does bring some concerns with it. Just recently we witnessed the debacle surrounding Echo Fox, which was a perfect example of what can happen if the owners are not careful with their brand and don't understand the industry.
A few days ago, we reported SL Benfica's entry into the esports scene with the signing of their first-ever esports athlete Henrique "Zezinho" Lempke, thus joining the ever-expanding list of sports organisations which are branching out into esports.