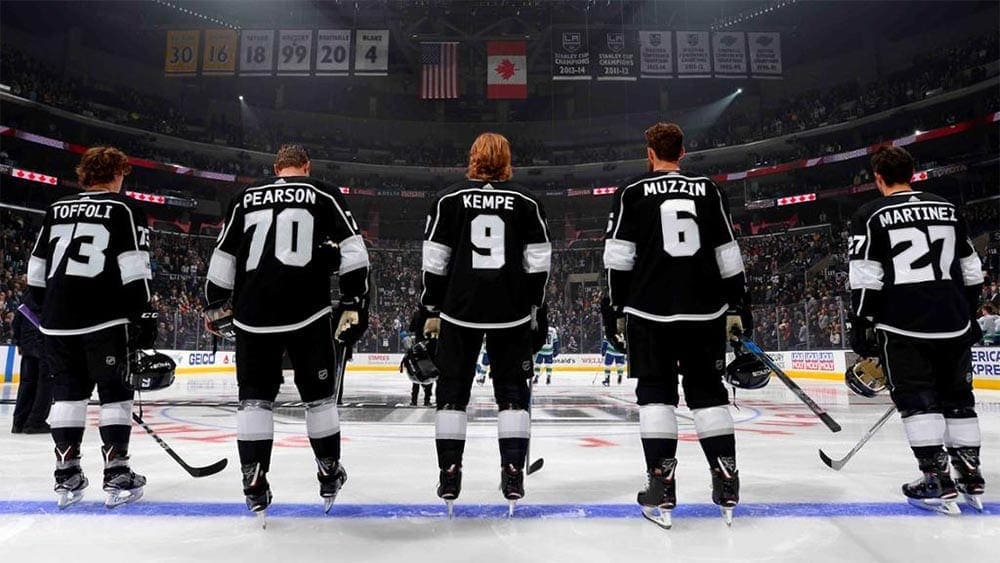 by in
North America esports news
Esports Entertainment Group Strike Deal With LA Franchises
Major betting operator Esports Entertainment Group recently announced a deal with AEG, the company behind two major Los Angeles sporting teams. Going forward, Esports Entertainment will be the official esports tournament organizer for the LA Kings and the LA Galaxy.
This agreement will allow the company to be the exclusive provider of NHL and MLS esports tournaments for these franchises. Any future events would be conducted through the firm's own platform, the Esports Gaming League (EGL).
Company executives intend for the deal to help their North American strategy, boosting their tournaments' profile. Meanwhile, the teams hope that this deal will bring more opportunities for fans to have experiences with the brands.
Asia esports news
Talon Esports Raise $2M In Seed Funding
After a successful initial funding round, Talon Esports have managed to raise more than $2 million in capital. The money will be used as seed funding for Talon to continue to expand into new territories and events. Brand development is also a major priority.
Many partners invested in this funding round, with Hana Digital Transformation Fund leading the pack. Other investors include New Wave Esports, Widus Strategic Investments, and Animoca Brands. More than two dozen companies committed funds overall.
Sean Hung and United Esports' Felix LaHaye also invested on an individual basis. Talon have grown much over the past three years, eventually finding their way to the League of Legends World Championship.
Africa esports news
Africa Esports Championship Set To Highlight African Games
African sports betting sites and esports bookmakers are thriving. The continent is one of the world's most growth-oriented markets when it comes to esports, yet almost all of the attention goes towards foreign-developed games and assets.
It's understandable given the marketing efforts that studios undertake for AAA releases. Instead, most African developers are independent. This means working with shoestring marketing budgets and garnering little attention. That's why the African Esports Championship is stepping in.
This year, the AEC will feature a dedicated showcase for African games. An open invitation was extended to developers from across the continent to submit their work for consideration. Winners will receive mentorship and assistance with distribution and publishing.
Europe esports news
PUBG PCS3 Europe Group Stage Kicks Off
The group stage of PlayerUnknown's Battlegrounds Continental Series Europe has begun. A field of 24 teams will face off over six days of play, with the teams divided across three groups.
After the group stage is complete, eight teams will be cut. The remaining 16 will move on to the finals. A dozen teams were directly invited, including TSM, FaZe, shiftW, ENCE, and Team Liquid.
The other 12 teams made the tournament through the EU West, East, and MEA Qualifiers. Some to look out for include WinStreak15, 303 Esports, AfterAlt, and PinkPonY.
South America esports news
Latam Esports Figures React To Valorant Act III
After the recent announcement of Valorant's Act III, several noteworthy changes to the game were unveiled. These include new maps, new characters, changes to the spectator mode, and the deathmatch rules. Now, Latin American esports figures are reacting to the news.
Camila Park, a Valorant esports event organizer better known as "BoAx", praised the Act III changes. She commented that the two-spectator mode was "horrendous" for watching tournaments. She also added that the new way will help coaches get a more global perspective.
Valorant podcaster Jose "KTN" Norambuena pointed out that multi-camera coverage is still challenging. He mentioned that the game could stand to benefit from a CS:GO-like GOTV and auto-directing feature.
Oceania esports news
Official Launch Of Tekken 7 Online Challenge Australia
The Tekken World Tour has finally arrived in Australia, with the seventh edition of the Tekken Online Challenge starting up. While the preliminary event has been ongoing since the middle of August, the main event only recently kicked off.
Players can still sign up to the open tournaments through the Tekken World Tour website. The event's organizers have lined up many exciting exhibition matches featuring top fighting game talent from across the nation.
The Tekken Online Challenge is a series of open tournaments sponsored by Bandai Namco. They bring together the finest players in 10 global regions.