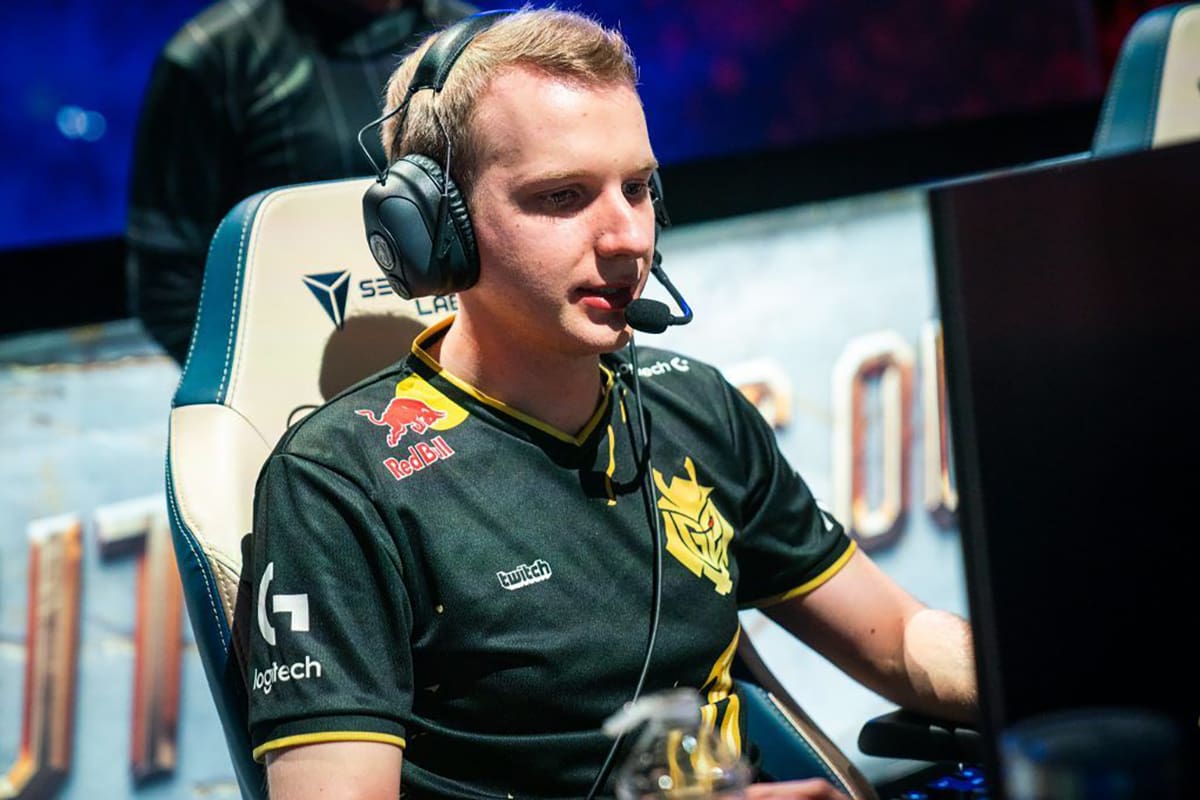 by in
G2 Esports have broken their win drought as they celebrate jungler Marcin "Jankos" Jankowski's birthday in grand style by defeating Rogue in the second half of the 2022 League of Legends European Championship Summer Split.
After going two weeks without a win, the perennial LEC champions returned to the winner's circle with an impressive win over Rogue, one of the strongest teams in the league with the least number of losses.
Rogue entered the fifth week of the split on the back of a league-best eight-game winning streak. The franchise have been undefeated since the second week. They have positioned themselves as the best team in the region, having maintained top-level consistency more than any other team.
For G2, they have had to struggle in a bid to replicate their form from the 2022 Spring Split. Prior to their win against Rogue, the German-based franchise were on a four-game losing streak.
Due to Kim "Malrang" Geun-seong's inability to find successful ganks on Volibear, G2 snatched a small lead early on in the game over Rogue. His impact was reduced even further with the Relentless Storm having suffered hits more recently with significant nerfs. It didn't help that the Relentless Storm had recently received significant nerfs, reducing his impact even further. Rogue could not contain G2 as the franchise's revitalized teamfighting proved to be much more than they could handle, despite having some well-timed picks on Sergen "Broken Blade" Çelik.
To paint a better picture, at 21 minutes of the game, G2 dominated a teamfight with the great positioning and good initiative on Victor Lirola "Flakked" Tortosa's part as regards his movement, before blowing the game up with a free Baron moments after. The 21-year old AD carry popped off throughout the game and dealt with tons of damage to Aphelios.
Later in the game, owing to G2's mistakes, Rogue were able to get a baron of their own, but a smart gameplay led by Broken Blade put the franchise at a disadvantage. The German forced Rogue to split off the team in order to defend the base while also attempting to contest the game's third baron. G2 dominated the ensuing teamfight, capturing the Baron and the Elder Dragon as the team sped to victory in the 38th minute.
By the end of the game, G2 Esports secured 17 kills as opposed to Rogue's 5 in the best-of-one match-up. All five Rogue kills were made by Markos "Comp" Stamkopoulos, with every player on the roster securing a minimum of 2 deaths.
Every player on G2's roster secured at least a kill, with the birthday boy leading the franchise with 6 kills. Rasmus Borregaard "CaPs" Winther was next in line with 4 kills and no deaths for the Danish man.
Jankos stated that the team struggled to find the right composition for the current meta throughout their losing streak. Their individual lapses did not help the team's cause in getting out of the slump. The win over Rogue is said to possibly represent an upward climb for the team in the rest of the league.https://esportbet.com/?p=22050&preview=true