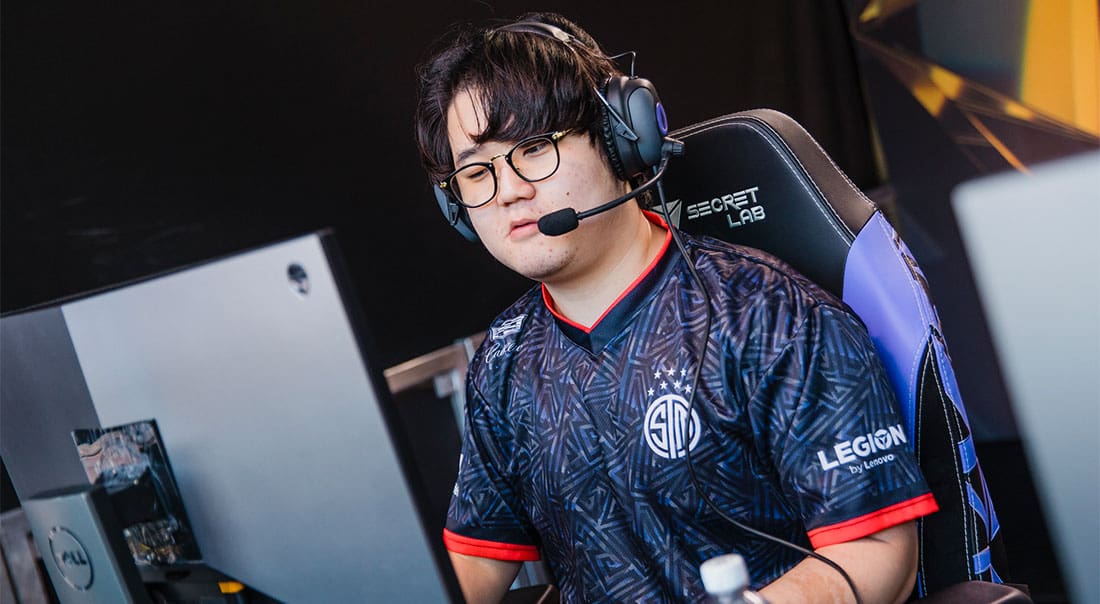 by in
TSM's Heo "Huni" Seung-hoon has finally announced his retirement from professional League of Legends. The veteran top laner has had an incredible seven-and-a-half-year career but has decided to hang up his boots.
The announcement was made via TSM's official Twitter account. They uploaded a tribute video as they thanked him for his contributions to the esports title.
The tweet read: "Today, Huni has decided to retire. A stalwart of the top lane, a legend across three regions, a champion. You've had a hell of a career. In the name of the entire League of Legends esports scene: thank you for everything, Huni."
Although Huni is satisfied with his career, one cannot help but ponder the heights he would reach if he continued playing. In a recent interview, the 24-year-old insisted he was fine with retiring.
"I did a lot—I have had a really good career. I've accomplished a lot and I'm just telling myself that I'm OK with either retiring right here or just taking a rest and seeing how it goes," he said.
Huni's decision to retire comes after battling a recurring wrist injury since 2016. Although he played through it over the years, it got to a point where the pain was too much to bear.
Early in July, he stepped down from the starting lane position and was later promoted to a coaching role. Although that was temporary, pending when he was ready to play again, there is no hope of him returning to competitive play.
Huni started his career with Fnatic in 2015 and has been one of the fan favorites ever since due to his hilarious personality on and off the stage. Despite his playful nature, he has some significant achievements under his belt.
During his time with Fnatic, he helped the team on an 18-0 record in the LCS. They won the 2015 Spring and Summer splits, while also finishing third and fourth in the 2015 Mid-Season Invitational and the LoL World Championship, respectively.
After one year with Immortals, the South Korean joined SK Telecom T1 in the Korean League. His time with T1 was a success, as he won the 2017 LCK Spring, Mid-Season Invitational, and finished second in both the LCK Summer and 2017 LoL World Championship.
Although Huni made a third appearance in the World Championship, it was a disappointing display. Clutch Gaming, which was the banner he was flying, finished 15th in the 2019 World Championship after failing to win a single group stage game. Huni will always be remembered, and will undoubtedly have his name in the history books.
Without the experienced top laner, TSM will have to continue their attempt to advance to the 2022 LCS Summer playoffs. They are currently ranked seventh with a 5-10 record, with one super week left to play in the sprint.
A top-eight finish will guarantee them a playoff berth and an opportunity to seal a spot in the 2022 LoL World Championship. Their next game is against Counter Logic Gaming, who are ranked third with a 10-5 record.