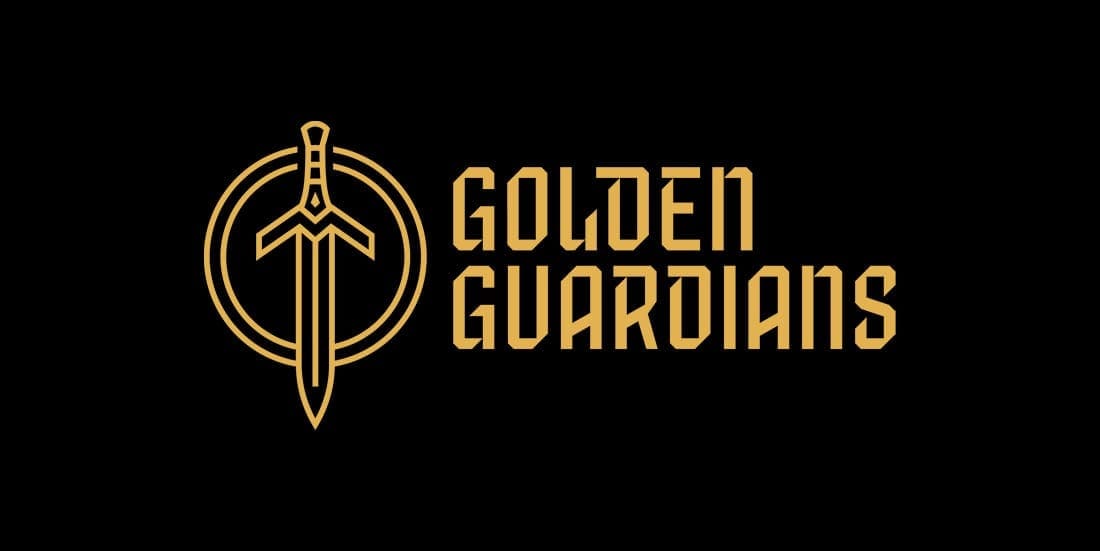 by in
As a part of a rebrand which introduced a new logo and new team colours, Golden Guardians have announced they will extend their portfolio of esports teams and branch out into Apex Legends, Teamfight Tactics and World of Warcraft.
Golden Guardians' first appearance in the esports scene came in late 2017 when they joined the League of Legends Championship Series (LCS) along with 100 Thieves, Clutch Gaming and OpTic Gaming. Their inaugural roster consisted of Samson "Lourlo" Jackson, Juan "Contractz" Arturo Garcia, Hai "Hai" Du Lam, Matthew "Deftly" Chen and Matthew "Matt" Elento, with Choi "Locodoco" Yoon-seop as head coach.
The newly established team failed to achieve much success in their LCS debut, finishing both 2018 splits dead-last with an aggregate score of 9-27. Those poor results led to several changes and a roster reshuffle, which saw GGS improve to finish fifth-sixth in the 2019 LCS Spring Split and seventh in the Summer Split.
After a rather underwhelming venture in the League of Legends esports scene, Golden Guardians announced on Wednesday they will be expanding their brand into Apex Legends, World of Warcraft and Teamfight Tactics.
Rebecca "Becca" Cho, Jeffrey "DeliciousMilkGG" Pan and Andrew "TidesofTime" Biessener will from now on play Teamfight Tactics, Legends of Runeterra and Hearthstone under the GGS banner.
GGS's Apex Legends esports team will consist of Timothy "iiTzTimmy" An, Devon "Pfitter" Self and Deston "Bronzey" Nguyen. They will also make appearances in other battle royale games.
Last but not least, Jason "Pikaboo" Smith, Conner "Wizk" Torrence, Vincent "Jellybeans" Tran and Carlos "Absterge" Correa will form Golden Guardians' World of Warcraft esports team. These four once played together at The Goshu Crew, where they clinched a silver medal at the 2018 Arena World Championship before leaving to form their own squad, The Move.
Golden Guardians are the esports arm of the Golden State Warriors NBA team. According to Kirk Lacob, GSW Sports Ventures Vice President, the franchise is eager to make a lasting impact beyond the boards.
"Expanding our esports portfolio is an integral part of growing the Warriors brand from just a basketball team to a sports and entertainment company," he said.
"We are always looking for innovative ways to strengthen the footprint of our organization, and growing the Golden Guardians brand is a major aspect of that growth."
Golden Guardians also revealed a new logo, which will move away from the yellow and blue colour scheme of the Warriors to a more modern-looking black and gold logo. The new branding has received fairly positive feedback so far, which is quite the opposite of what Evil Geniuses experienced after unveiling their new logo earlier this week.
With that move, Golden Guardians will spread their reach into three growing esports titles. Auto-battler games are slowly but surely finding their feet in the competitive gaming scene, while EA and Respawn recently announced the Apex Legends Global Series – a new multi-tournament esports event which is set to kick off in January 2020.