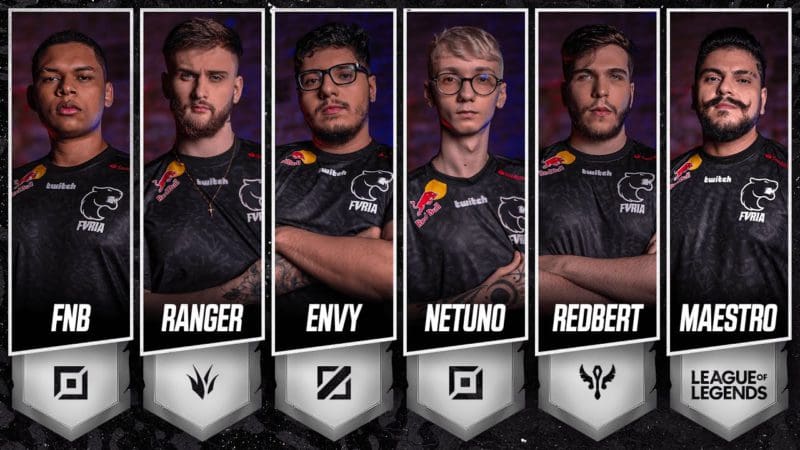 by in
Esports organization FURIA has reportedly signed a $3.2 million one-year deal with cryptocurrency exchange company FTX.
While only a one-year deal was penned, FURIA has clearly stated that they are looking to establish a long-term relationship with their latest sponsor.
The partnership was officially released via a video ad on the FURIA official Twitter page. The caption reads:
"If you didn't already know, Zero leaks for you! FURIA is diversity, FURIA is innovation, FURIA is crypto."
Se você ainda não sabia, o ZeRO vaza pra você!

FURIA é diversidade, FURIA é inovação, FURIA é cripto.

FURIA É @FTX_Official! pic.twitter.com/67pOozOsOl

— FURIA (@FURIA) April 22, 2022
FTX has focused on the sports industry in the last few years, signing deals with major sporting brands across the globe.
In March 2021, they became the first cryptocurrency exchange to sponsor professional sports in the US after they bought the naming rights of NBA team Miami Heat's arena for $135 million.
That same year, the crypto exchange company entered the esports industry after signing a 10-year naming rights deal with North American esports giants TSM for $210 million.
Not long after, FTX announced another deal involving esports. They agreed on a seven-year partnership with the League of Legends Championship Series.
With so much emphasis on the North America (NA) market, FTX has opted to spread its reach to South America (SA), which is what the deal with FURIA represents.
However, it is worth noting that they have also invested in SA teams like Free Fire and Wild Rift.
FURIA has also secured sponsorship deals from several big brands in the past, including Betway, HyperX, Red Bull, Pokerstars, etc.
FURIA Esports will not feature in the 2022 LOL Mid-Season Invitational
Eleven teams from the individual Riot leagues Spring Splits will compete in the 2022 MSI scheduled to hold from May 10 to 29 in Busan, South Korea. FURIA has lost its opportunity to represent CBLOL after finishing fourth in the overall standings.
The Brazilian team started Split 1 on an incredibly high note, finishing second in the Group Stage (12-6).
In the playoffs, they completely lost their way and failed to win a single series.
Their first loss came at the hands of paiN Gaming as they failed to win the best-of-5 series despite holding a 2-1 lead.
FURIA had an opportunity to redeem themselves in the Losers' Round 3 but could not handle the heat of RED Canids.
Red Canids will take on paiN Gaming in the Grand Finals for a chance to qualify for the MSI.
Whoever wins that matchup will represent CBLOL in the Invitational.
It is worth pointing out that the 2022 MSI is a lot more accomodating, as they have announced that the LPL representative can play remotely. Due to China's COVID-19 travel restriction, the winning team will not be able to travel to South Korea to join their counterparts.