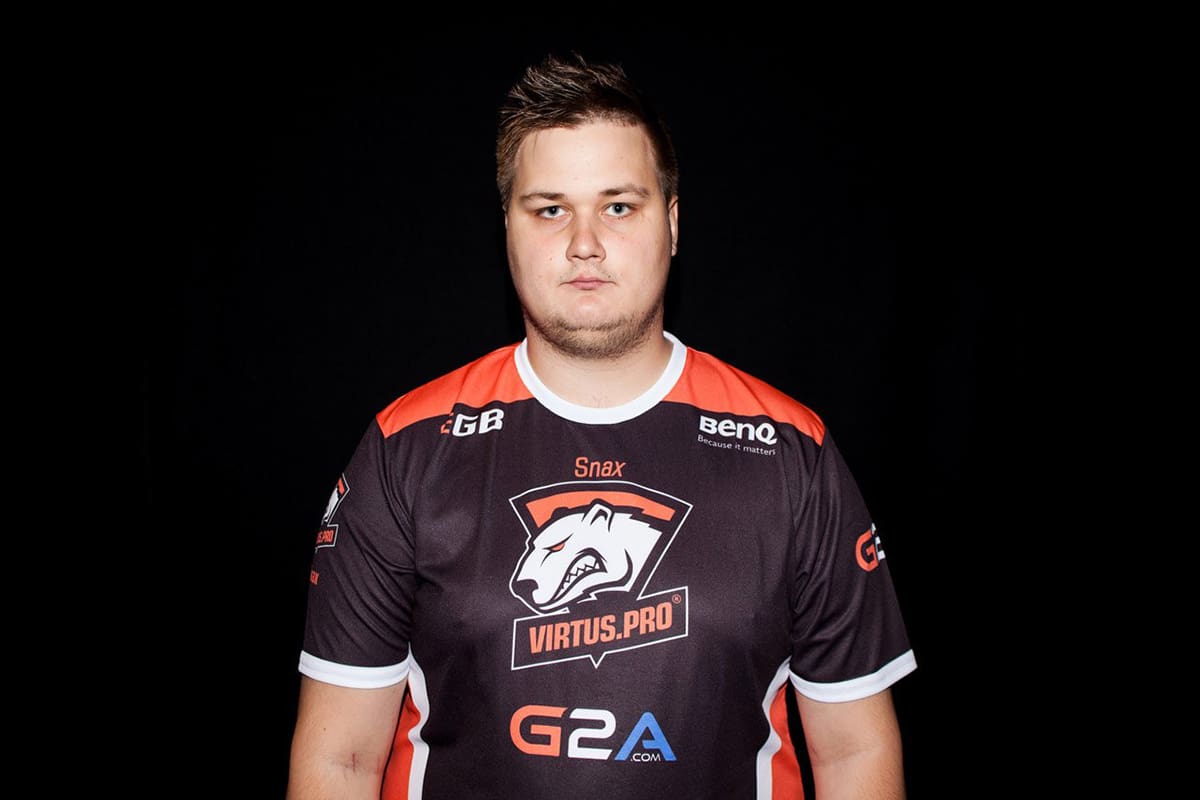 by in
The former Virtus.pro player Janusz "Snax" Pogorzelski has succeeded in creating a Counter-Strike: Global Offensive team, which he named Let Us Cook.
On Tuesday, the team's official Twitter handle shared the names of the players that have been signed to the team. The Romanian player Alexandru "sound" Ștefan, the 21-year-old Danish in-game leader Mikkel "Maze" Sparvath, the 20-year-old Polish AWPer Sebastian "fr3nd" Kuśmierz and the 22-year-old Romanian rifler Raul "Blytz" Gligor.
"Gordon Ramsay would be jealous Introducing the best cooks who ever touched Counter Strike: @cios_snax @MazeCSGO @s0undcs @fr3ndovsk @BlytzCS Coach: @bogdan_rakieta #LetUsCook," the team tweeted.
This initiative was born out of Snax's unwillingness to keep looking for a franchise to take him off the free agency market. However, by creating a team, that search is not completely over, as he is currently looking for an organization to sign the team.
Snax is a 29-year-old in-game leader and rifler who has always strived hard to make success in the CS:GO scene. He announced his career as early as 2013, although he had been playing Counter-Strike since 2010. The Polish player has represented countless esports outfits, which include GF-Gaming, AGAiN, mousesports, Illuminar Gaming, Universal Soldiers, Anonymo Esports, Virtus.pro, and more recently, MONKEsports, which he joined in January 2022 and left in March. Hence, the rifler has been off the competitive scene for a while, which has given him ample time to pull off an entire roster build up.
In his long career, he has won a long list of tournaments and awards, which he hopes to replicate with Let Us Cook. While with Virtus.pro, he won the 2014 ESL Major Series One ESL Major Series One Katowice, the 2015 ESEA Season 18: Global Invite Division, the 2015 ESL ESEA Pro League Invitational, the 2016 StarLadder i-League Invitational #1, the 2016 ELEAGUE Season 1, the 2016 DreamHack Open DreamHack Open Bucharest, and the 2017 DreamHack Masters Las Vegas.
The Polish prodigy has been named by HLTV as the 2017 MVP of DreamHack Masters Las Vegas, MVP of ELEAGUE Season 1, MVP of StarLadder i-League Invitational #1, MVP of ESL ESEA Pro League Invitational, and MVP of ESEA Season 18: Global Invite Division. He has also been ranked the 4th best player of 2014 and 2015 by HLTV. Hopefully, alongside the players signed with Snax, they will be able to bag back-to-back awards in the CS:GO tournaments ahead.
There is also the potential for this team to last through several seasons; although no stipulated time was announced for the team's elasticity, it is likely because they are leaving that to be decided by any organization that might acquire the team in the future. Snax, however, is one of the players in history who has spent the longest time with a team. He spent 4 years, 5 months, and a day with Virtus.pro, which shows that he is a committed player.
The team will be making their debut on January 26 at the CCT North Europe Series 3, an online tournament. The CS:GO team will face off against French esports team GenOne, with odds placed at $2.14 and the latter at $1.53 with the top online Esport betting sites.

More esports news