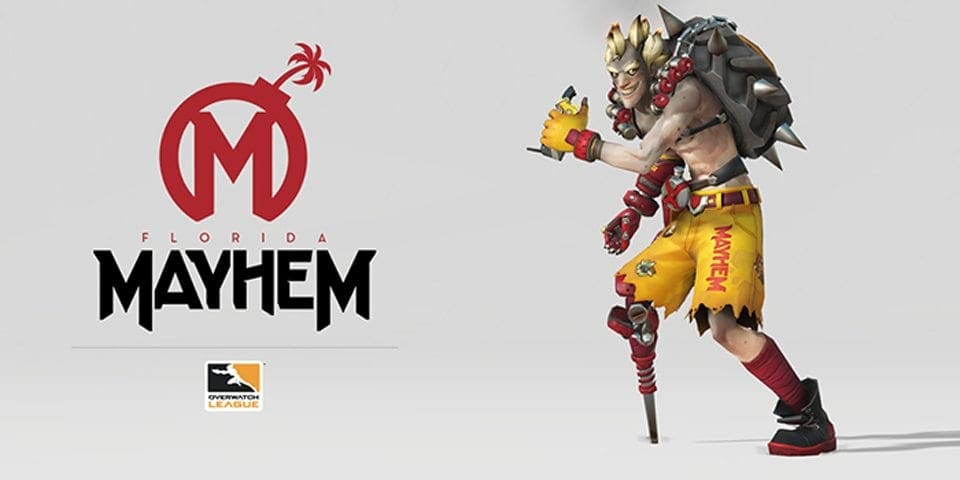 by in
The Florida Mayhem are the latest Overwatch League to overhaul their roster, having release four players from their seven-man squad. The OWL West team made the announcement on November 12.
In 2023, the iconic pink jerseys of the Mayhem will not include damage dealer Isaiah "Hydron" Rodriguez, hitscanner Jung "Xzi" Ki-hyo, support players Jung "Anamo" Taesung, and Majed "SirMajed" Alrashied.

"Thank you, @KingHydron for being the cultural leader of the team and bridging the gap between our Korean and Western players," the announcement read.
 

"Thank you, @xzi_ow for being the stoic, dependable teammate anyone can count on. We wish you both the best on what comes next.

"Thank you @Anamo_ow and @SirMajed9 for joining us on this wild OW2 journey together. We're going to miss your leadership and positivity and we hope you both find success in whatever comes next."


While some teams' roster changes have come as surprises, the Florida rebuild was expected following a difficult season. They finished seventh-eighth in the just concluded 2022 Overwatch League Playoffs, having been knocked out by the Hangzhou Spark in the second round of the lower bracket.
 

The Mayhem started their 2022 campaign with a full roster rebuild, only retaining one player from the previous season, Baek "Checkmate" Seung-hun. The roster created thereafter was considered to be the league's most diverse lineup, with young talents from Overwatch Contenders and the knowledge base of veterans.

Florida also parted ways with their assistant coach, Woo "Dae1″ Dae-won, who spent about 11 months with the team. Prior to joining the Mayhem, he had coached Talon Esports and Team CC.


"Thank you, @Dae1_ow for always being cheerful, insightful, and a kind member of this team," the franchise announced.
 

"As we part ways we wish you nothing but the best."


In the 2022 season, Hydron was the standout player for the team, taking on some of the league's most dangerous damage dealers and succeeding. Another special mention goes to DPS Xzi, who overcame visa and health issues to put up an impressive performance.


SirMajed had quite a run himself, being a familiar face to any fan of the EMEA Contenders. He was often the saving grace of the Mayhem, using his Zenyatta plays to great effect during close team fights.


Anamo was often referenced for his consistent healing as well as his backline leadership. Being one of the league's most experienced main supports, the depth of his leadership qualities come as no surprise.


The Mayhem are currently left with three remaining players on their roster — Ham "SOMEONE" Jeong-wan, Rupal "Rupal" Zaman, and Checkmate. However, as the status of their contracts remains unknown, it is not certain if the 2023 roster will be built around them, or if they will be released at a later date.