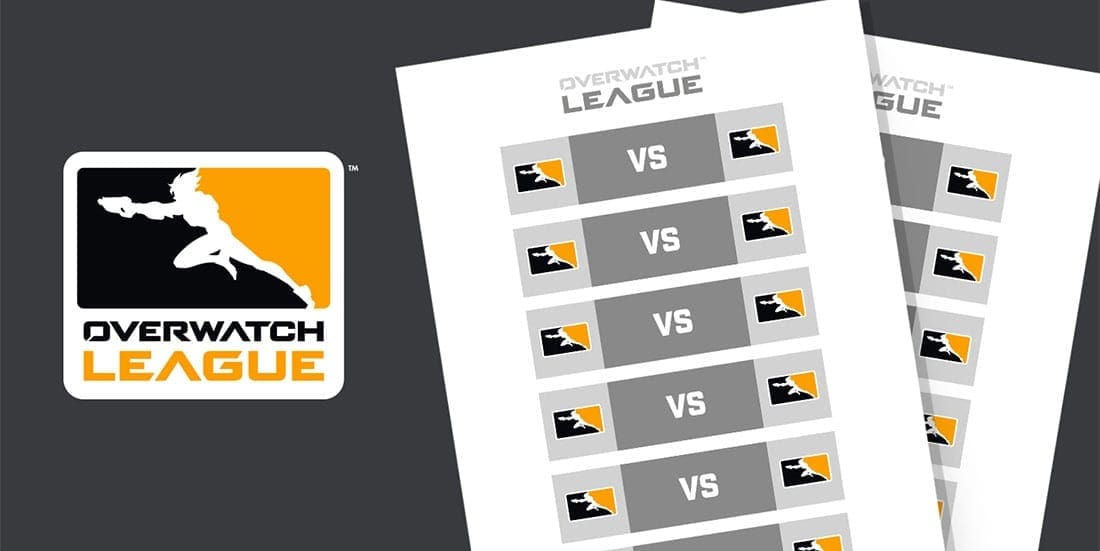 by in
SAN FRANCISCO SHOCK vs PHILADELPHIA FUSION OWL BETTING & MATCH DETAILS

OWL Betting Odds:
Shock -294.12 at BetOnline | Fusion +211 at BetOnline
OWL Betting Lines:
Shock -1.5 at -116.28 | Fusion +1.5 at -116.28
When:
August 15, 2020 at 18:00 PDT
Watch Live:
Twitch, Youtube
SAN FRANCISCO SHOCK vs PHILADELPHIA FUSION OVERWATCH LEAGUE 2020 BETTING PREVIEW
The reigning Overwatch League (OWL) champions and the current North American leaders will clash this Saturday when San Francisco Shock and Philadelphia Fusion meet for the third time this season.
Philadelphia have looked strong throughout the 2020 Overwatch League campaign, and they enter the final match of the season ranked first in the North American standings with a 23-2 record. Despite their success in league play, the Fusion can't be too happy with their second consecutive grand final loss in OWL tournaments last weekend.
Philly finished the July schedule with a perfect 4-0 record, which they earned with wins against Los Angeles Gladiators (3-2), Toronto Defiant (3-0), Dallas Fuel (3-0) and Los Angeles Valiant (3-0). Jaehyeok "Carpe" Lee and his crew extended their momentum into the Countdown Cup, where they had no issues taking down Gladiators (3-0) and Paris Eternal (3-1) but had to admit defeat to San Francisco Shock (2-4) in the decider.
While losing a grand final is devastating enough on its own, that the Fusion suffered the same fate a month prior against Paris Eternal (3-4) in the Summer Showdown makes it a much harder pill to swallow. They still need to work on keeping a cool head in crucial matches, especially when facing a team they have not beaten since the inaugural OWL season.
Recommended!
San Francisco Shock might not be as dominant as they were in 2019 campaign, but they're not far from it. The reigning OWL champions enter this bout with a 22-2 record, which sits them one win behind the Fusion in the North American OWL standings and guarantees them a top-five finish.
Not many teams have managed to hold their own against the Fusion and Shock this season. In fact, no other team in the North American division has come close to catching the two frontrunners, seeing how the third-placed Paris Eternal are still five wins behind San Francisco.
Much of these teams' strength comes from their depth of talent. Both are also very adaptable to different situations and don't hesitate to put their deadly arsenal to use.
When it comes to roster depth, we have to give the Shock an edge over the Fusion because they have Matthew "super" DeLisi and Grant "Moth" Espe on the bench and ready to jump in if need be. Both are household names and arguably possess enough quality to be starters in any other OWL team.
If we also take into consideration that San Francisco field tank Myeong-hwan "smurf" Yoo, who is living up to his name, and Minki "Viol2t" Park, who is one of the best off-healers in the league, they take the cake for the most stacked roster in the division.
SAN FRANCISCO SHOCK vs PHILADELPHIA FUSION OVERWATCH LEAGUE 2020 BETTING PREDICTIONS
The San Francisco Shock are priced as huge favourites for this bout, which is not surprising when you consider their aforementioned roster depth and head-to-head advantage. For the Philadelphia Fusion to stand a chance here, a lot will fall on the shoulders of star support Kyung-bo "Alarm" Kim.
Alarm has been exceptional this season and is one of the main candidates to win the MVP award. What makes him even more dangerous this week is that none of his signature heroes have been banned, which is something the Shock will have to be careful about. On the negative side, the Fusion will need to rethink their strategy and compositions since both Zarya and Genji – who they used frequently last month – are ruled out.
While San Fran won this matchup 4-2 last weekend, Philly looked solid and had their chances to force a seven-map series at the very least. If Alarm shows up and the Fusion can keep their cool, they should be able to keep the series close.
Philadelphia Fusion +1.5 maps