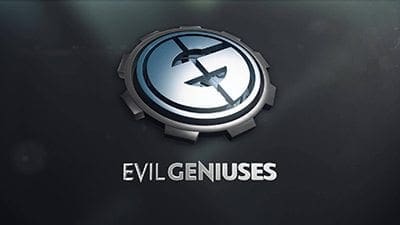 by in
Evil Geniuses have parted ways with their entire League of Legends coaching staff.
The North American franchise made this announcement on October 26, via their official Twitter page.
The franchise penned a thank you and farewell message to their coaches, including core members of Evil Geniuses' LCS foundation. The dismissed coaches include onstage presences like Earl "Rigby" Han, Gabriel "Turtle" Peixoto, as well as Sebastian "ZzLegendary" Demontigny, and Connor "Artemis" Doyle.
Evil Geniuses had an incredible 2022 season run in League of Legends and qualified for two international tournaments after participating in the playoffs. During the Spring Split, the North American franchise won the LCS event and earned their first domestic championship.
Evil Geniuses' also earned a spot in the top four teams after their performance in the Mid-Season Invitational.
The squad was placed third in the Summer Split earlier this year and gave an impressive performance during the play-in stage of the 2022 League of Legends World Championship, although they were eliminated in the group stage of the tournament.
Less than a day before Evil Geniuses' announcement, reports claimed that Peter Dun, who previously coached the organization's LEC squad, had plans to move back to Europe to guide Team Heretics.
The team had a short, unsuccessful stint in the LEC in 2017 and left to put more resources into building their other esports ventures like Valorant and Call of Duty.
Team Heretics ended their five-year absence from the LEC in 2022 when they purchased Cream Real Betis' spot Superliga and became the newest addition to the League.
Dun's departure from Evil Geniuses was announced earlier this month. The organization bid the former head of the coaching staff goodbye after they were eliminated from the World Championships group stage.
The former head of the coaching staff joined the organization in 2020 as the head coach and transitioned at the start of 2022. Dun helped Evil Geniuses win their first League Champions Series championship and guided them to their first appearances at the Mid-Season Invitational and World Championship during his stint with them.
Evil Geniuses' decision to clear out their core coaching staff came as a shock to the esports community, especially with how much success they achieved this season. The organization's coaching staff helped place the groundwork for the team's impressive players to achieve longtime success in the North American region.
Evil Geniuses are yet to indicate interest in any future replacements for their currently vacant positions both in their coaching staff and starting roster.
The squad faced some issues during the World Championship after AD carry Kyle "Danny" Sakamaki, part of their starting lineup, was unable to compete due to a personal issue. Jeong "Impact" Eon-young, Evil Geniuses' top laner, is the only player whose contract is set to expire this 2022-23 off-season.
The coming weeks might see the franchise make some additions to their roster.