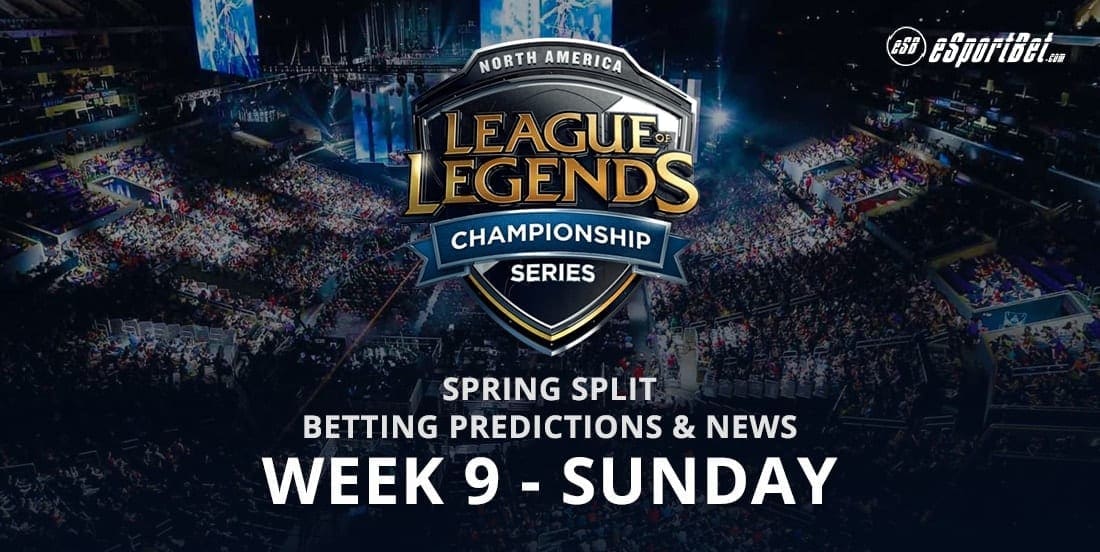 by in
The last day of the regular split puts immense pressure on multiple teams to perform.
CLG, TL and TSM will have to secure their 6th place playoff spot. Echo Fox and Cloud9 are in a power struggle for first place whereas Clutch and 100T are jousting over positions in the room just below.
In terms of the NA format for the playoffs, the first two seeds automatically are granted a buy in the first round and proceed to the semifinals. 3rd and 4th place in the regular split will randomly play either the 5th or 6th team, with the winners proceeding randomly against one of the top two teams. The break-point for the 4th place spot essentially guarantees that the team will face a lower caliber team, at least as the regular season has shown us.
SATURDAY TIPS: LCS NA LEAGUE OF LEGENDS
BETTING GUIDE: LEAGUE OF LEGENDS
STREAM GAME: HOW TO WATCH LOL ONLINE
Team SoloMid vs CounterLogic Gaming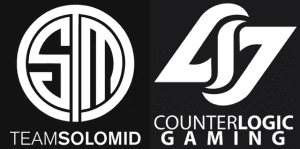 Game 3: 2 PM PST/ 5PM EST
The largest hurdle for CLG for their playoff run and the largest poison dagger to TSM's sixth place hold. Both teams will face off in the middle of the day and the impact of this match cannot be understated. If CLG wins this match, they will have tied the head to head with TSM, which means should both teams' records be tied at the end of the day, TSM will not automatically win the spot due to previous bouts with CLG. There will be no shortage of bloodshed here.
On paper, CLG is the lower ranked team and will need to pull off some stops. Banning out Bjergsen's absolute stomping picks is a must, namely Galio. Picking a favorable matchup for Darshan to style on Hauntzer should be CLG's next priority. In the game, Reignover will most likely lose to MikeYeung, so Biofrost will have his hands full organizing rotations to mitigate the objective control that TSM will surely have. If Stixxay can pop off through early ganks and good mid game rotations, CLG can hold off TSM's mid game power spike long enough for the game to scale into a coin flip situation at worst for them.
TSM's objective should be to crush lane, win game, and preferably quickly. Dispatching Huhi with Bjergsen's large pool shouldn't be a problem for the battle hardened team, but the problem lies with Zven and Mithy's lane. In addition, despite Hauntzer's stability in the past weeks, Darshan's split pushing will become a problem if not taken care of immediately. MikeYeung's jungle focus, a 4-1 Ryze split push composition or a dogpile botlane are all avenues TSM can exploit to earn their early leads.
This game is a tough one to call, with both teams being nearly even in skill and experience. As much as we're hoping for a TSM CLG tiebreaker, TSM has the upper hand in winning this game simply due to the raw skill they have acquired in the off season.
Best bet: Team SoloMid to win -138.89 with BetOnline
Echo Fox vs 100 Thieves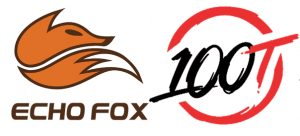 Game 4: 3PM PST/ 6PM EST
It's no surprise to anybody that FOX has had some team synergy issues as of late. Dardoch and Huni have stepped off the accelerator while the rest of the team has not had the clearest direction on where to go. 100T on the other hand have played as they always have – standard protect the Cody Sun with lots of teamfight and skirmishing. The question will become whether or not Echo Fox will lose its top seeded spot this weekend or will 100T….fall to a less favorable, yet incredibly good, spot in playoffs.
There are two routes FOX can go – abandoning a burning ship or applying a lot of Gangplank oranges in hopes to heal their wounds. Huni and Dardoch have been underperforming, and Ssumday/Meteos is not an easy team to steamroll. Definitely focusing Fenix for mid to outperform Ryu is a must, but the rest of the focus will be better used botlane at the enemy hypercarry. By setting Cody Sun behind, which is not an easy task, FOX will have stifled one of 100T's largest winning conditions. Getting Huni ahead simply has not done the trick as of late, but being a world experienced, SKT veteran, Huni will always be bound to perform professionally.
100T may actually have to tunnel vision into botlane even more than usual. Altec and Adrian, after their complete thrashing a week ago, have not yet solidified themselves as an ironclad, completely immune botlane. Killing two birds with one stone is the motto here, as Ryu will undoubtedly struggle against Fenix and top lane success is small at best. Drafting for Cody Sun is also another priority on 100T's list, but with so much attention directed at botlane, plays can definitely be made elsewhere on the map…
In my honest opinion, 100T's synergy looks better than FOX's, so they'll be the favorites for this week's matchups. The power between the two teams isn't as large as one would expect, and with the momentum shifts of last week, FOX is looking dire.
Best bet: 100 Thieves to win +120 with BetOnline
Team Liquid vs Optic Gaming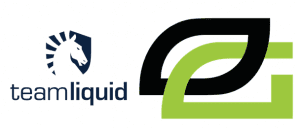 Game 5: 4PM PST/ 7PM EST
Should Team Liquid lose this match, they would be one step closer to missing playoffs. Highly unlikely, but still a possibility, an Optic win would once again shake the foundation of the middle ground. Team Liquid have dropped multiple games and as such, have been inconsistent in the latter half of the split. With CLG at their heels, they cannot afford another fluke loss.
Team Liquid is no stranger to professional veterans. Although Doublelift hasn't looked at the top of his game these past few weeks, he is still one of the best ADCs in NA. Xmithie has shown up in the past week, securing jungle pressure for the team quite handily. Drafting yet another tank for Impact is TL's bread and butter, but if they can destroy OPT's top laner even further, the term 'nonfactor' will be fulfilled in its entirety.
OPT's win condition through Arrow becomes a lot more difficult against TL considering the caliber of the botlane. PowerOfEvil will also have his hands full against Pobelter, who has shown to be at minimum a midlaner who can mitigate losses but not necessarily exacerbate leads. Ultimately, jungle pressure from Akaadian is what OPT needs to win the game. Putting botlane and midlane behind creates a little breathing room in the bottom jungle while simultaneously smashing three of the five pillars TL can stand on. A clown fiesta of a game should be OPT's goal to prolong the game, and it may all start with a 5 man gank botside.
TL are heavy favorites here. Their experience, veteran players, and general, if not shaky, power ranking should be enough to net them a win. It's unfortunate for OPT to have a difficult schedule this late in the split.
Best bet: Team Liquid to win -277.78 with BetOnline
League of Legends NA predictions for Sunday
C9 vs FLY – C9
GG vs CG – CG
CLG vs TSM – TSM
FOX vs 100T – 100T
TL vs OPT – TL
Best place to get involved in the above action is with
BetOnline