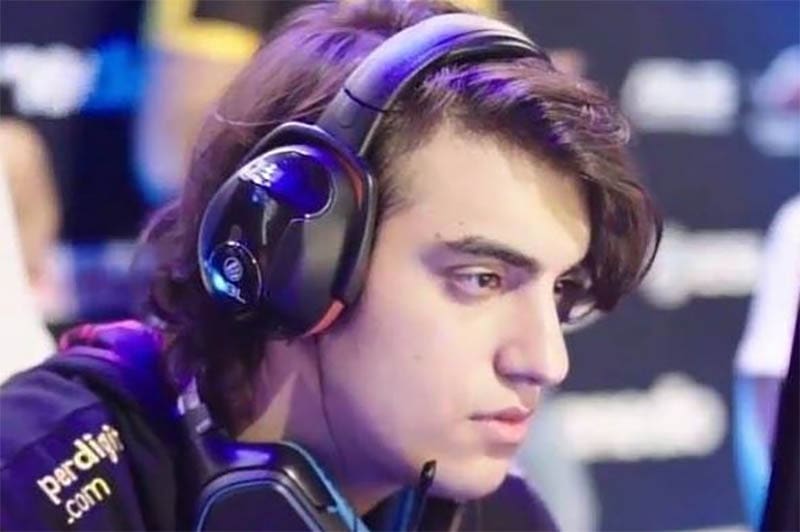 by in
Eternal Fire has declared Turkish AWP Ömer "⁠imoRR⁠" Karataş was no longer a part of their CS:GO lineup.
The move is Eternal Fire's second roster change in weeks following their decision to temporarily field academy player Ali "⁠Wicadia⁠" Haydar Yalçın in place of Yasin "⁠xfl0ud⁠" Koç.
Unlike xfl0ud however, impRR will remain with Eternal Fire as a content creator.
"Our valuable team member Ömer "imoRR" Karataş will no longer be a part of our active roster as of today," Eternal Fire wrote on social media.
"We would like to thank him for everything he has contributed to us with his determination, persistence, and hard work since the establishment of Eternal Fire, and for all the great moments he has shared with us.
"imoRR will continue his streams and content creation under Eternal Fire!"
The current lineup consists of Ismailcan "⁠XANTARES⁠" Dörtkardeş, Engin "⁠MAJ3R⁠" Küpeli, Buğra "⁠Calyx⁠" Arkın, Ali "⁠Wicadia⁠" Haydar Yalçın with Sezgin "⁠Fabre⁠" Kalaycı as head coach.
imoRR was part of Eternal Fire's original team and the longest-standing player on the lineup. He previously played under Sangal Esports before joining Eternal Fire in August 2021.
During his stint with the Turkish team, imoRR functioned as the AWP player and the squad in-game leader at different times. He ends his two-year stint as one of the best players on the lineup with a 1.07 rating, second only to Ismailcan "⁠XANTARES⁠" Dörtkardeş, who recorded a rating of 1.26.
In Eternal Fire's announcement video, imoRR revealed that he was tired mentally and needed to rest. He also expressed his desire to pursue content creation in addition to his professional career.
Eternal Fire have not had a great run this year, having recorded their best showing at the CCT Central Europe Malta Finals 1 in February. The squad beat out Bad News Eagles in the tournament's grand finals, winning the title and securing a place in the CCT Global Finals in 2024.
Eternal Fire failed to replicate such success in the following months and finished in 17-20th place in the ESL Pro League Season 17. The team could also not secure a place in the BLAST Paris Major after being eliminated from the RMR.