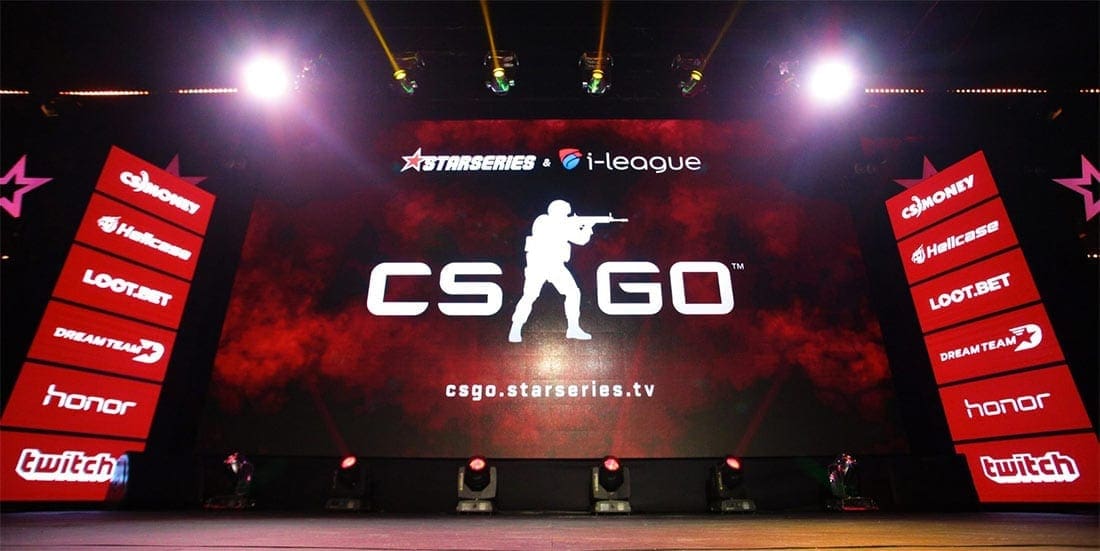 by in
BOOM Esports swept paiN Gaming (2-0) in the grand finals of Gamers Club Masters V on Sunday to claim their fourth CS:GO esports title of the year and R$30,000 (≈US $5,750) in tournament winnings.
The Gamers Club Masters V kicked off on Thursday, July 30, featuring Isurus, Keyd Stars, RED Canids, W7M Gaming, BOOM Esports, paiN Gaming, Bravos Gaming and Asterius Gaming in one of the most stacked LATAM CS:GO tournaments of the year.
BOOM Esports began their campaign on shaky ground, as they lost the opening Group A match against Keyd Stars on Vertigo (16-13). Despite that defeat, BOOM bounced back with a 2-0 triumph against Asterius Gaming in the elimination match and then claimed a revenge 2-0 win against Keyd Stars with commanding results on Mirage (16-4) and Nuke (16-8).
After saving themselves from crashing out of the tournament prematurely, BOOM Esports entered the playoffs. There, they were paired with RED Canids, who proved to be no match for Gustavo "yel" Knittel and his crew. With 16-8 win on Dust II and 16-9 on Train, BOOM booked a spot in the grand finals.
Waiting for them in the final match of the tournament were paiN Gaming, who also their opening match of the group stage when they went down 10-16 to Isurus. However, they went on a tear and swept Bravos Gaming, Isurus and W7M Gaming to reach the decider.
Much of paiN Gaming's success en route to the grand finals was due to the phenomenal performances from Rafael "⁠saffee⁠" Costa, who topped the stats leaderboard with a 1.55 rating across four games in his first tournament appearance for the team. BOOM shut him down, however, keeping the 25-year-old Brazilian to a 0.75 rating across the series.
While Saffee⁠ and his crew started strong on Dust II and claimed the first two rounds on CT-side, they failed to keep up the pace and found themselves 6-9 down by the end of the first half. Upon switching to T-side, paiN lost the opening five rounds to go 6-14 down. They managed to drag it back to 12-15, but it was too little, too late.
The second map of the series was Overpass, where BOOM pocketed the opening three rounds before paiN won seven in a row to claim a commanding 7-2 lead. BOOM were having none of it, however, and turned the game upside down by picking up the remaining five maps to finish the first half 8-7 up.
BOOM carried over the momentum into the second half, where they once more won the opening three rounds to reach an 11-7 lead. While paiN broke the streak by winning the 19th round, BOOM struck back and secured the remaining five to clinch an 16-8 win and seal the series at 2-0.
João "felps" Vasconcellos, who is on loan from MiBR, played a key role in BOOM Esports' success at the Gamers Club Masters V with a 1.38 rating in the grand finals and 1.36 average rating across the competition. Sitting closely behind him in the tournament leaderboard were in-game leader yel with a 1.29 average rating, Bruno "shz" Martinelli with 1.26, Ricardo "boltz" Prass with 1.24 and Marcelo "chelo" Cespedes with 1.22.
By winning Gamers Club Masters V, BOOM Esports took home R$30,000 (≈ $5,750) in tournament winnings and locked in their fourth CS:GO tournament win of the year following their titles at ESL One: Road to Rio – South America, Campeonato Brasileiro de Counter-Strike 2020: The Rising and Gamers Club Redragon Challenge.