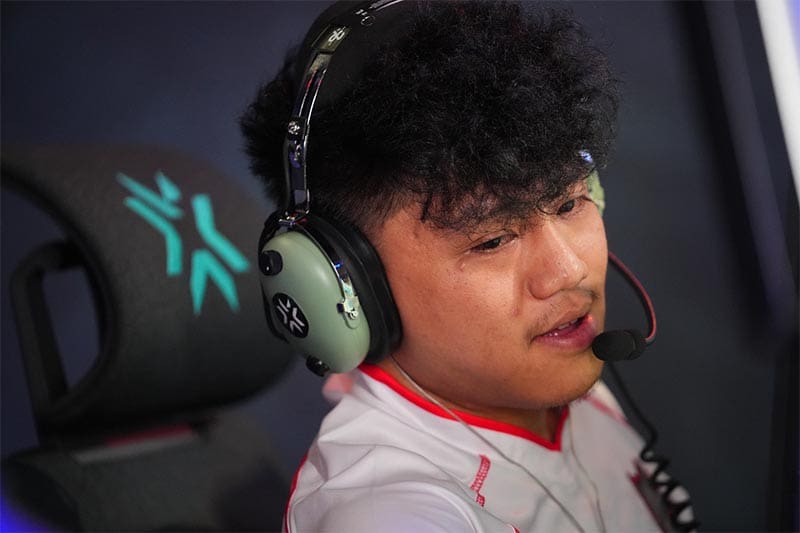 by in
One of Indonesia's greatest ever esports players Michael "SEVERiNE" Winata has announced his retirement from the professional VALORANT scene.
The 30-year-old, who began his VALORANT career in 2020, has been a leading figure in the first-person shooter (FPS) world for 15 years and finishes his career at BOOM Esports.
SEVERiNE thanked BOOM Esports for allowing him to represent the outfit in VALORANT, after making his mark in FPS title Point Blank.
"No king rules forever. Thanks BOOM Esports. It was a great rollercoaster journey we rode for almost one year together," he wrote.
"Even though we lost Ascension, we grew a lot together as a team. Thank you all for the support! With this, I also want to announce my retirement as a player… I will still be in VALORANT but not as a player anymore."
His announcement comes on the heels of BOOM Esports giving him permission to explore other professional opportunities while still under contract. SEVERiNE, while starring in Point Blank, even secured the PBNC 2016 title with Guardian Force before the team was acquired by BOOM Esports.
His VALORANT career is no less storied. He represented Indonesia through various tournaments and almost clinched a spot in VALORANT Champions Istanbul while with ONIC G. Yet, his competitive journey concluded with BOOM Esports, the very team that defeated ONIC G in that decisive match.
During his tenure at BOOM Esports, SEVERiNE managed to snag a key win at VCL Indonesia Split 2, though they fell short against Bleed Esports in the semi-finals of the VCT Ascension Pacific event.
While he is stepping away from the front lines, SEVERiNE assured fans that he is not leaving VALORANT altogether.
Following his departure, BOOM Esports has enlisted Sheldon "NcSlasher" Andersen and Oliver "m0rea" Budi to fill the void left by SEVERiNE and another sidelined player, Gary "blaZek1ng" Dastin.