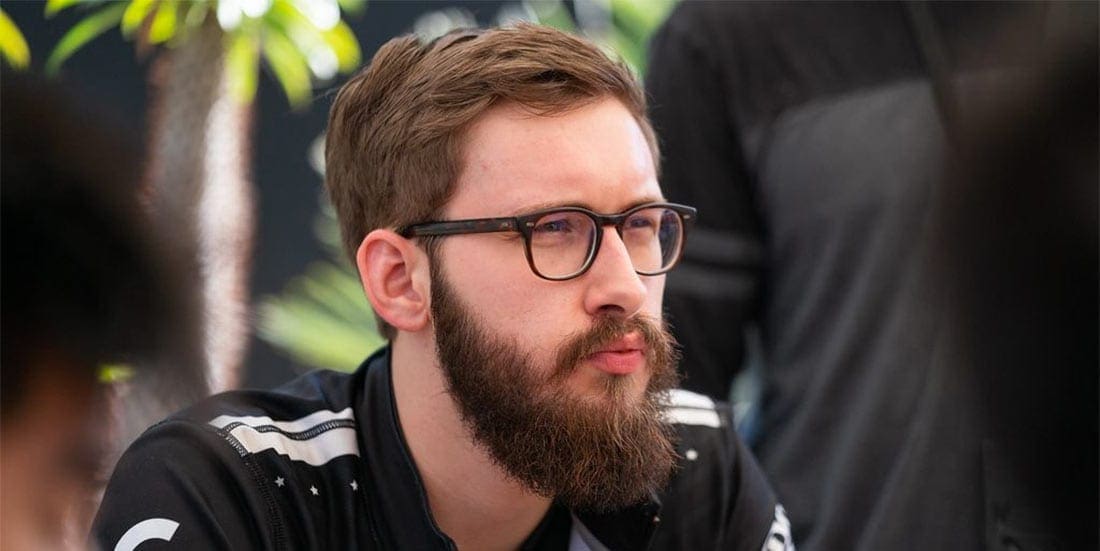 by in

100 Thieves are reportedly on course to sign League of Legends veteran Søren "Bjergsen" Bjerg to their roster.
Despite previously retiring in 2020, Bjergsen made his way back to competitive play earlier this year when joining Team Liquid. Prior to that, he took on a coaching job with TSM.


The Danish star spent seven years with TSM as player and coach, and he was a year into his time with Liquid before leaving in mid-November. He led TL to a $150,000 grand prize at the 2022 LCS Lock-In tournament, where they bested Evil Geniuses in the grand final.

Bjergsen was a key figure in Liquid's plan to forge the strongest LoL roster in North America. The franchise owner, Steve Arhancet, made that much clear in a press statement released in September.


"Going into the season, I was completely enamored by the idea of building a roster that would potentially be the best that the region had seen in the last decade," Arhancet said.


Although they fielded top players in every role, Liquid exited the LCS Summer Playoffs in the lower-bracket semifinals after suffering a defeat at the hands of the Evil Geniuses (2-3). As a result, they missed out on a place in the LoL World Championship.

Regardless of the team's inability to run a great campaign in 2022, Bjergsen recorded excellent numbers. He led the LCS in KDA in both the spring and summer splits, posting 8.9 and 7.7 marks, respectively.
 

Rumors of Bjergsen joining 100 Thieves have been in the news for weeks. He has also been linked to the recruitment of former TSM teammate Yiliang "Doublelift" Peng, who is reportedly another target for 100T.
 

100 Thieves have yet to release their full roster for the upcoming season. They've reportedly pledged to promote NA's number one overall support player, Alan "Busio" Cwalina, to the LCS stage.
 
According to the global contract database, the team's entire starting lineup — except top laner Ssumday "Ssumsay" Kim Chan-ho — is signed up till the end of the 2023 season. 


100 Thieves have also made some changes to their front office, parting ways with longtime general manager Chris "PapaSmithy" Smith. His position was given to Joseph "Jungle Juice" Jang, who was promoted from his previous role as Head of Strategy and Analytics.
 

100T also released head coach Bok "Reaped" Han-gyu and are yet to announce a replacement.