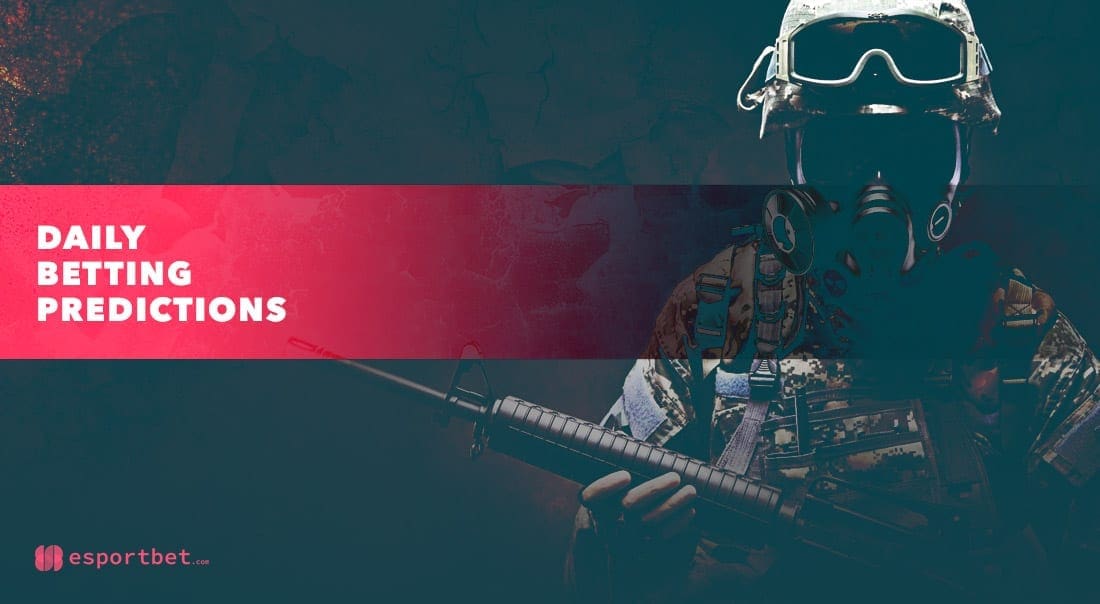 by in
ESB returns with free Counter-Strike: Global Offensive betting predictions for three Intel Extreme Masters Road to Rio 2022 Americas RMR on Wednesday, October 5. Here are our picks for Imperial vs Isurus, MiBR vs O PLANO, and Nouns vs Evil Geniuses, with top betting odds courtesy of BetOnline.
---
IMPERIAL vs ISURUS CS:GO BETTING & MATCH DETAILS

Best Odds:
Imperial -500 at BetOnline | Isurus +333 at BetOnline
When:
October 5, 2022 | 12:00 CEST
Watch Live:
Twitch (https://www.twitch.tv/esl_csgo)

Imperial kick off their IEM Rio Major RMR campaign on Wednesday, when they'll meet with regional rival Isurus for the first time since March. Imperial won both games against Isurus then, and according to the latest CS:GO betting odds, they shouldn't struggle to make it three in a row.
That's not necessarily because Imperial are very strong, but rather because Isurus are one of the weakest teams in the field. They won Supercopa de America 2022 at the end of September and are 6-1 across their last seven outings, but over those seven games, Isurus have not faced a single solid team.
Imperial hold a slightly worse 4-3 record over the same stretch with defeats against 00 Nation (0-2) and paiN Gaming (5-16, 1-2), but those games happened a month ago, during ESL Challenger at DreamHack Melbourne 2022. Imperial have not played a single official match since.
Imperial field better players and are bound to come out of this contest on top, but at 5.5-round line, we have to side with Isurus. They're weaker, but Imperial are rusty and can easily drop at least 11 rounds.
---
NOUNS vs EVIL GENIUSES CS:GO BETTING & MATCH DETAILS

Best Odds:
nouns +200 at BetOnline | EG -277.78 at BetOnline
When:
October 5, 2022 | 13:15 CEST
Watch Live:
Twitch (https://www.twitch.tv/esl_csgo)
Nouns (former Gaimin Gladiators) gained a spot in the Americas RMR via the first open qualifier in August, when they placed second behind Complexity. Shortly after, the squad parted ways with the Gladiators organisation but kept playing together, achieving reasonable success.
Notably, nouns placed second at Ace North American Masters Fall 2022, coming just a few rounds short of qualifying for BLAST Premier Fall Showdown NA and the Flow FiReLEAGUE 2022 Global Finals. But while those might look like promising results on paper, that doesn't take away from the fact that nouns are expected to end the American RMR inside the bottom eight.
Yet, even though we don't see how nouns can qualify for the Major, there's a chance they cause an upset on Wednesday. Evil Geniuses are individually better and a more established team, but looking at their past results, this is not a squad you feel comfortable betting on.
Outside of occasional flashes of greatness, Evil Geniuses have been largely underwhelming in 2022 and don't deserve to be priced as -277.78 favourites with esports betting sites. Nouns to win at the outsider odds is the right play.
---
MIBR vs O PLANO CS:GO BETTING & MATCH DETAILS

Best Odds:
MiBR -454.55 at BetOnline | O PLANO +300 at BetOnline
When:
October 5, 2022 | 15:45 CEST
Watch Live:
Twitch (https://www.twitch.tv/esl_csgo)
An all-Brazilian spectacle between O PLANO and MiBR promises an exciting but fairly one-sided affair. According to the latest CS:GO betting odds, MiBR have about an 82% chance of winning this bout, which might sound fair, but we feel like it's a bit exaggerated.
Even though MiBR are in excellent form, boasting an eight-game winning streak, we wouldn't sleep on O PLANO – for two main reasons. First, the two rosters know each other extremely well, and this is a best-of-one game.
Like with any clash between two teams from the same nation, we should take their past results and perceived strength with a grain of salt since these derbies are often competitive affairs. But even if we don't follow this narrative, we haven't seen enough from MiBR to say that they deserve to be priced at just -454.55.
If MiBR end up winning, it will be because of Henrique "HEN1" Teles, who has been playing extremely well of late. But as long as O PLANO find a way to stop the 27-year-old, they should be able to eke out a win at big odds.