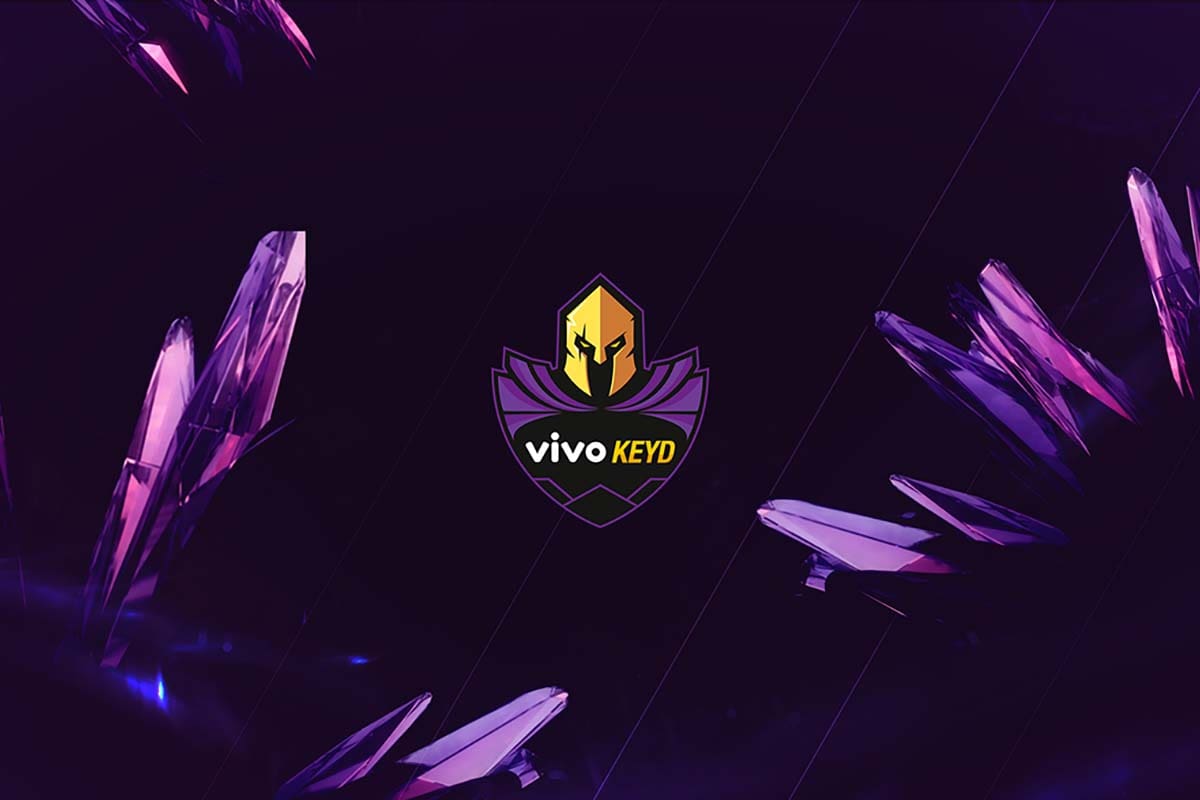 by in
Vivo Keyd has renewed its naming rights deal with Vivo. The Brazilian esports organization has gone on to extend its partnership with the telecom company, maintaining its name for the foreseeable future.
The franchise took to its Twitter page to announce the renewal of its naming rights partnership with Vivo.
The tweet read:
"We renew, legion!
It was 8 years of union and great victories. So it is with great pleasure that we announce the renewal with our great partner, Vivo for another 2 years.
#GoVK"
Vivo Keyd's Chief Executive Officer, Tiago Xisto, shared his excitement about the extended partnership. He went on to share some insights into the franchise's future, consisting of the Metaverse and exploration of 5G services.
"We are very happy with the renewal because we believe that this moment is very interesting. We are going to explore 5G and all the fronts of Metaverse with the largest telecom company in Latin America," Xisto said.
In line with the partnership, Vivo will continue to be Keyd's primary partner for the next two years. GyroscopeWith the contract pegged to expire in 2024, the naming rights partnership with Vivo and Keyd will become the longest naming rights deal in the esports industry, with both parties having worked together for ten years. Both parties' agreement was first initiated in 2014, and the most recent renewal of their union was done in 2020.
Vivo Keyd was dealt a harsh blow shortly after renewing the contract in 2020, as the franchise was not invited to partake in Riot Games' Brazilian League of Legends Championship (CBLOL). Given the organization's history in League of Legends, its failure to make it to the competition came as a shock to both the community and the franchise itself.
Keyd made a return to being a top esports franchise in 2021, having dominated the Brazilian Free Fire League (LBFF), while also conquering its regional VALORANT Challengers. The franchise also achieved notable success in Wild Rift and Mobile Legends: Bang Bang.
It was an all-around successful year as Keyd also attained a spot on the world stage in VALORANT Champions Berlin 2021 and the Mobile Legends M3 World Championship Singapore. The franchise was due to compete in the Free Fire World Series (FFWS) in November of 2021, but the event was affected by the COVID-19 pandemic and was forced to be canceled.
Telefônica Brasil, the Brazilian subsidiary of the Spanish group Telefónica, is the parent company of the Vivo brand. The telecom company's partnership in the Brazilian esports scene extends past Keyd, as the brand has a partnership with the Brazil Game Show, one of the biggest Brazilian esports tournament organizers. Vivo has been sponsoring the organization since 2014 and only just renewed the partnership last year.
In addition to its naming rights partner Vivo, Keyd has sponsorship agreements with Motorola, the peripherals brand ELG, and the blockchain company Liqi. With Liqi handling its Vivo Keyd token offering to fans.

More esports news