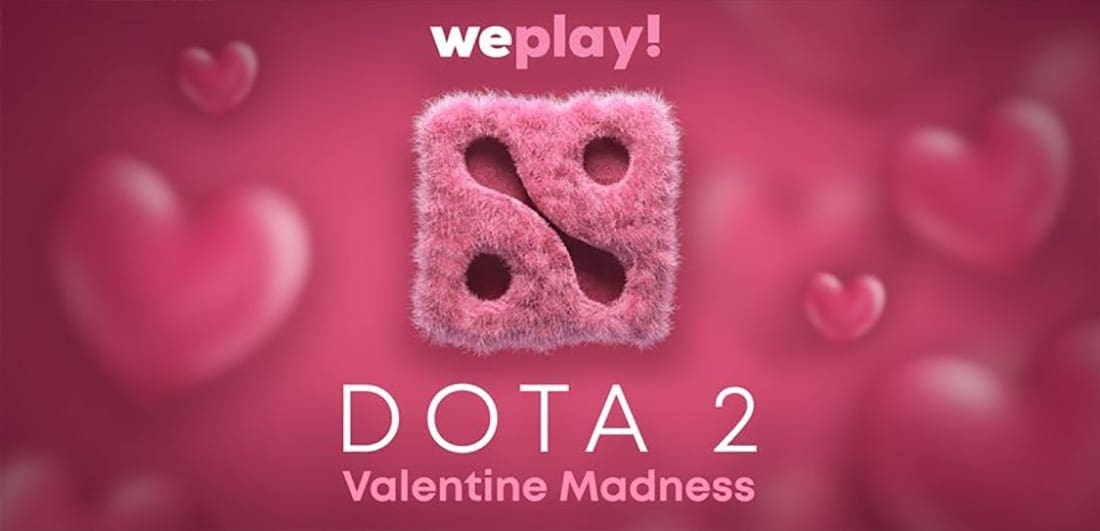 by in
This match-up starts on Thursday, February 14, 2019 – 21:00 UTC+8.
AFTER losing to Winstrike Team by default due to a scheduling conflict, Vega Squadron will try and take out its frustrations against Pavaga Gaming on Thursday night at WePlay! Valentine Madness.
The winner of this contest will go on to face The Pango in a best-of-one match-up.
Vega Squadron brings some form into the game having recently taken down The Final Tribe 2-0 and Team Empire 1-0. With these promising results, they are certainly one of the stronger tier 2 teams in the competition with strong drafting form.
Looking into their draft against The Final Tribe on February 10, they focused on Lifestealer as their position one carry and Beastmaster and Puck as their secondary core to create space for Lifestealer.
Lifestealer has not been buffed in the latest patch, however, this hero is of a tier one standard in this meta. Buying a midas or straight away pumping him a Radiance is very strong in this meta because there a lot of physical damage dealer carries in this meta thanks to the mana regeneration reworked in patch 7.20 so magic damage dealer core hero is weaker now.
READ: LATEST ESPORTS NEWS
As Radiance providing an area of effect blindness in a 700 radius from the builder causing the enemies have a 17% of miss rate. Lifestealer with a radiance is doing a lot of impact in team fight because he is very tanky as well.
The Final Tribe realised they are unable to deal with Lifestealer because Lifestealer was too fat and had 1.5 times net worth above their position one carry at the 50-minute mark.
They had to spend too much of skills and effort in order to kill the Lifestealer. The other members of Vega Squadron can easily wipe out the whole squad of The Final Tribe after Lifestealer sacrificed himself by taking all the damage from the enemies.
In game two, DM picked Underlord to play as position two mid laner. This lineup is rare to see because Underlord only able to trade farm with the enemy, Underlord is very hard to harass the enemy in a 1 versus 1 lineup.
However, DM played that hero very well and forced Tiny out of the lane once Underlord reach his level eight. With the advantage of getting free tier 1 tower in mid, Underlord straight away went for radiance build after his Crimson Guard.
Unexpectedly, Pavaga Gaming upset The Pango in a best-of-one series yesterday. Winning against The Pango, one of the top five team in CIS region, definitely proved that Pavaÿa Gaming is ready to face off Vega Squadron in the upcoming match-up.
First, let us analyse their draft against The Pango. They were running a strong dual support – Shadow Demon and Earth Spirit. With these two roamers, they are always able to stun a unit for two seconds. Shadow Demon's Disruption is to seal a enemy hero for 2.5 seconds so Earth Spirit is able to use his Rolling Boulder into the enemy after he came out from Disruption.
Before the 10-minute mark, Tiny from The Pango had three deaths thanks to successful roaming.
With that advantage ahead, Weaver built Dragon Lance and an early Maelstrom before the 15-minute mark to expand their map control further by constantly killing and catching enemies.
The game ended with 31 kills for Pavaga Gaming and only 3 deaths for them. Weaver also enjoyed 10 kills, around 33% of the team kills by himself.
Vega Squadron vs. Pavaga Gaming betting prediction
After running our eye through the drafting ability and items built from both teams in the recent matches, we give Vega Squadron a 60% chance to win this match-up.
Considering the payout odds, our recommendation is to go low and bet on Vega Squadron to win the game at -163.93 or higher at BetOnline.