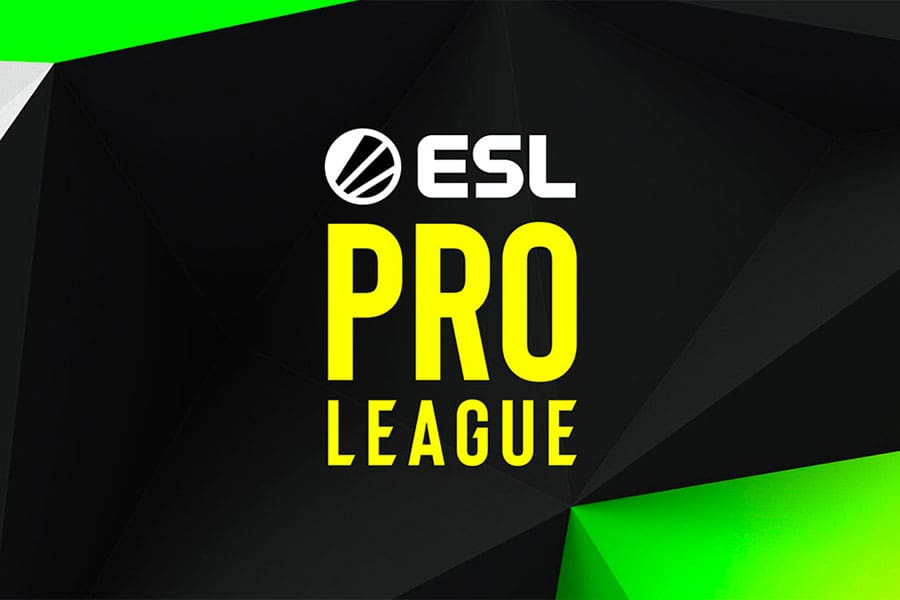 by in
ESB brings you three Counter-Strike: Global Offensive predictions for Thursday's Group C games in ESL Pro League Season 16. Here are our expert selections for Astralis vs MOUZ, Complexity vs HEET, and ENCE vs Heroic, with top CS:GO betting odds courtesy of BetOnline.
---
ASTRALIS vs MOUZ CS:GO BETTING & MATCH DETAILS

Best Odds:
Astralis -151.52 at BetOnline | MOUZ +110 at BetOnline
When:
September 15, 2022 | 12:30 CEST
Watch Live:
Twitch (https://www.twitch.tv/ESL_CSGO)

Astralis have produced mixed results this year. Having failed to win a single title across the first eight months, the Danes are in danger of finishing another year without a trophy – and based on their recent showings, it's hard to believe that they will break the dry spell in Malta.
Astralis needed all four IEM Road to Rio European Open Qualifier events to reach the RMR, and they weren't very impressive at BLAST Premier Fall Groups 2022 either, placing seventh-ninth with defeats against Ninjas in Pyjamas, OG, and FaZe Clan. But perhaps even more concerning is that Astralis have recently struggled against lesser teams in kogutos (8-16) and SAW (12-16).
MOUZ have not achieved a lot this year, but their form ahead of this clash is not much worse than Astralis'. Notably, MOUZ have not played a single official match since August 17, when they claimed bronze at the first European RMR Open Qualifier, and they've since made roster changes, benching Aurimas "Bymas" Pipiras in favour of Dorian "xertioN" Berman.
We don't know how well the new-look roster will perform, but we know that Astralis are very beatable and we will look to fade them until we see some improvement.
---
COMPLEXITY vs HEET CS:GO BETTING & MATCH DETAILS

Best Odds:
Complexity +100 at BetOnline | HEET -138.89 at BetOnline
When:
September 15, 2022 | 16:00 CEST
Watch Live:
Twitch (https://www.twitch.tv/ESL_CSGO)

Complexity have been a laughing stock of the CS:GO world for a good portion of the year. The complete roster restructure in January has failed to net Complexity the results they've been searching for, and that is putting it lightly.
Besides qualifying for PGL Major Antwerp 2022, Complexity have achieved nothing. Their struggles against lesser teams prove that they're no longer an S-tier squad. They won against Natus Vincere (16-8) in August, but that remains their most notable victory of 2022.
HEET are still looking to break into the elite division, and the signing of Audric "JACKZ" Jug just might help them get there. Even though the French squad have not achieved much with the former G2 Esports player, they've qualified for the European RMR and are 11-3 across their last 14 outings.
Due to their solid form HEET deserve to carry the tag of the favourites, but this is a high price to pay for a team whose success was limited to beating B-tier squads. As disappointing as Complexity have been this season, they are good enough to force a tight series on Thursday.
---
ENCE vs HEROIC CS:GO BETTING & MATCH DETAILS

Best Odds:
ENCE +100 at BetOnline | Heroic +136 at BetOnline
When:
September 15, 2022 | 19:30 CEST
Watch Live:
Twitch (https://www.twitch.tv/ESL_CSGO)

The departure of Lotan "Spinx" Giladi to Team Vitality has left a huge question mark above ENCE and their chances of contesting big trophies. Still, the concerns might not be justified seeing how ENCE have signed ex-Movistar Riders AWPer Alvaro "SunPayus" Garcia and one of Denmark's top riflers in Valdemar "valde" Vangs.
Whether the current iteration of ENCE is stronger than the one we've been looking at throughout 2022 remains to be seen, but with valde and SunPayus, this team definitely isn't weaker. We've yet to see them play with the current lineup, though, so perhaps it's better to focus on what Heroic bring to the table.
Heroic have done enough in 2022 to be considered an elite-tier team, but their achievements over the last two months have been fairly limited. In July, Heroic crashed out of Intel Extreme Masters Cologne in 13th-16th place, and they were just as disappointing last month when they exited BLAST Premier Fall Groups 2022 in seventh-ninth.
Over their last six outings, Heroic have won against BIG (16-13, 16-14) and FaZe Clan (10-16), but they have also lost against Ninjas in Pyjamas (1-2), Team Liquid (0-2), and FaZe (10-16).
Even though we don't know how good ENCE's new-look lineup is, there's no reason to have them priced as +125 underdogs against a roster of similar quality that has been extremely inconsistent this season. We could see a three-map series (-120.48), but at +136, we have to side with ENCE to come out ahead.